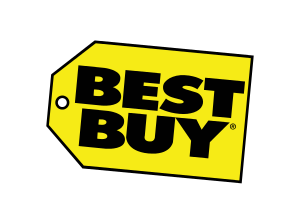 Let me let you in a little secret- I am on a hunt for a good camera! Being a blogger and having an obsession of photographing my two little kiddos, I need a camera that can handle all of life's special moments. With the Spring and Summer months upon us, there are so many special Spring memory occasions that I need to capture with a camera. Just think about all those photo opportunities from Mother's Day..To Father's Day…To Summer Vacations! The list can go on and on.
About three years ago, I bought a great bridge camera from Best Buy. I really love it but with my blogging becoming more of a job for me these day, I just don't have the time to take picture after picture. I need a camera that will do it all for me. My girlfriend who is a photographer, suggested I try a DSLR camera for my photographing needs. While I know that this is going to be an investment, It will be something that will be an asset for my personal and professional goals. I was delighted to learn that Best Buy has a program where you can trade in your old camera and receive a Best Buy Gift Card in return. That is so neat because that is exactly what I am going to be doing in a few weeks.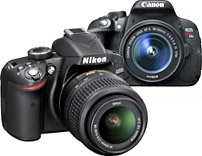 While a lot of people have smartphones for their picture taking, the quality of the pictures and the options available for photos are limited. It is essential to have the right camera with the perfect features. Best Buy is there for you to pick out that perfect camera this time of year! While I was searching for my first camera a few years ago at Best Buy, I was amazed how awesome the customer service was. They listened to what my needs were at the time, and showed me the cameras that would be great for me, along with the features that I could use on each camera.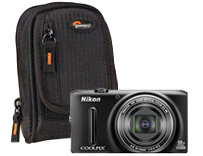 Best Buy can help never miss the important moments with a wide assortments of latest cameras including DSLR cameras, action camcorders, and compact cameras with long zoom, low light, and wi-fi. With Best Buy low price guarantee, you will get the latest technology at the best price. You can't beat that! They also offer free shipping on all cameras at bestbuy.com.
Be sure to also check out the Digital Photo Frames at Best Buy today for the perfect Mom or Dad day gift. We have one and it is one of my favorite gifts that I have ever received. Here is a special 25 percent off select digital photo frames for you to use on your next trip to Best Buy or online: Best Buy Digital Photo Frames.
Have fun shopping at Best Buy today! Get those memories and keep them for years to come!
*I am a Best Buy Wolf Blogger. The reviewer has been compensated in the form of a Best Buy Gift Card and/or received the product/service at a reduced price or for free.