This is a Sponsored post written by me on behalf of iBulb for SocialSpark. All opinions are 100% mine.
As a woman, one of my favorite flowers to receive growing up was tulips. The smell and the color of the tulips had me jumping for joy everytime I received them. There is nothing like a girl receiving tulips to brighten up her day.
As a mom now, I am always on the lookout for crafts I could do, to get my kids involved with each and every holiday that comes our way. With Easter being in a few weeks, I decided what a fun idea it would be to create a little bunny vase to display with tulip blooms. I thought that it might be fun for her to learn about flowers, while incorporating the Easter theme, to put the tulips we receive in a bunny vase. Perhaps, after it is done, we could then give the vase to her dad, to put in his office! Have you ever tried doing an Easter craft like this? Do you think it is a good idea for a mom/daughter to do, to get in the holiday spirit?
Searching through the web, I found some great ideas with using cut tulips! When we are done with our Easter theme flower vase, I want to move on and try to incorporate tulips in some of our other projects. Just take a look at this beautiful creation using tulips: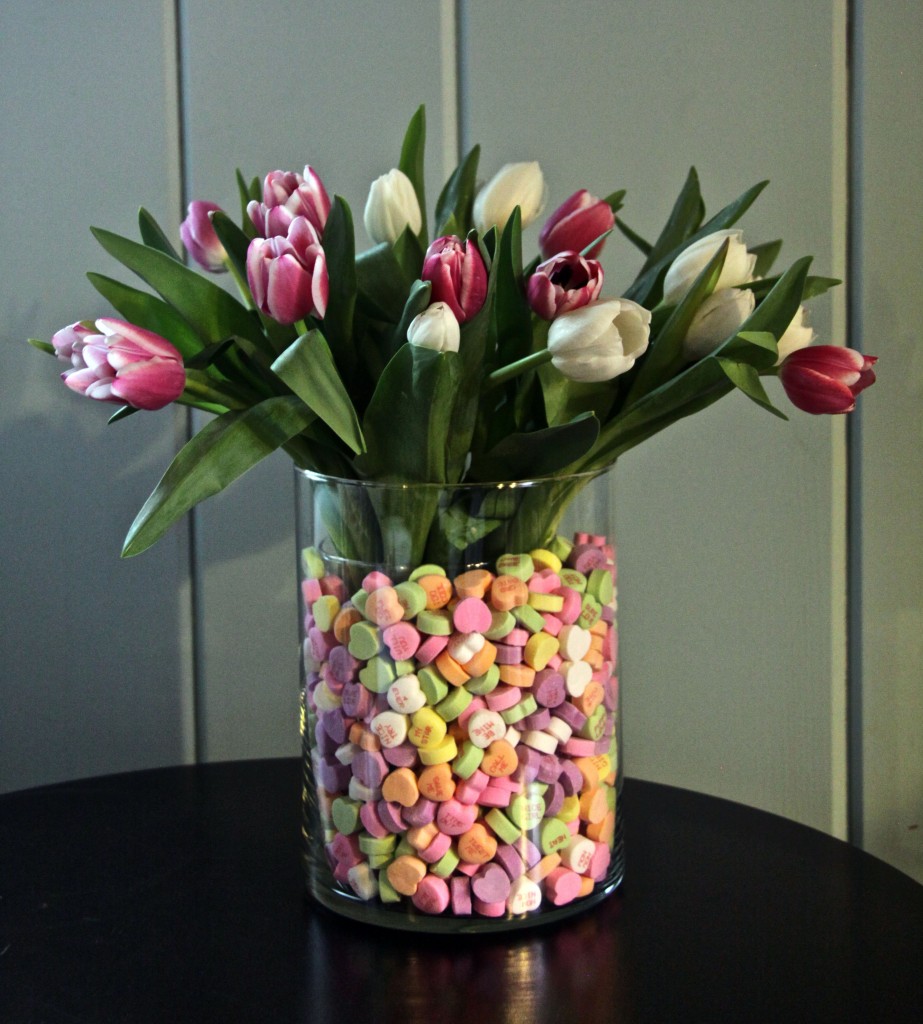 With Spring coming, tulips are in full bloom now! You can purchase tulips all over including your local grocery store, garden center, or flower shops. I have been known to purchase mine at the grocery store because it is right near my house and the prices are very good this time of year!
For more tulip inspirations and ideas, please visit the Pinterest page of Dig Drop Dome for a full range of Tulip Ideas for this Spring.