As a dentist, I know the true meaning of good oral health. I have studied oral health for over 15 years now and am coming up on 10 years of being a dentist. I do know a thing or two about oral health, but even as a dentist I always am looking for better ways to improve the oral dental health of my mouth, along with my family's.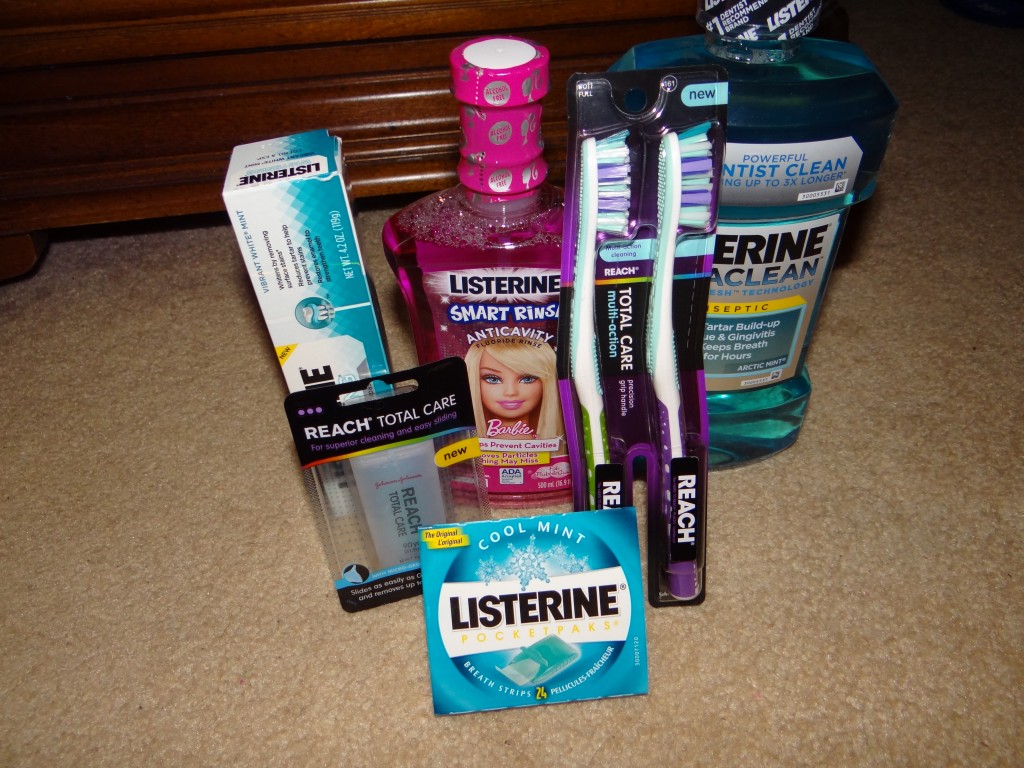 Did you know that brushing alone misses 75% of your mouth! Even if you are spending the full two minutes brushing, twice a day, you are only getting your mouth partially clean. A full clean mouth requires daily flossing and spending that extra minute of effort swishing with LISTERINE ULTRACLEAN twice a day.
I will fully admit, that I have the brushing and flossing part down to a T, but using my LISTERINE is a different story. My husband is a devout LISTERINE user and always remarks that I should use it twice daily to make sure I am getting my mouth 100% clean. When you do brushing and flossing alone, you are missing areas on your gums, tongue, cheeks, etc and leaving behind lots of plaque and gingivitis germs. However, when you use a mouthwash like LISTERINE Antiseptic along with brushing, the liquid can reach every corner and crevice helping keep your mouth 100% clean.  You will notice if you use Listerine you will have fresh breath, your gums will not bleed when you brush/floss, your gums will become more pink than red, and your mouth will feel fresher/cleaner for longer.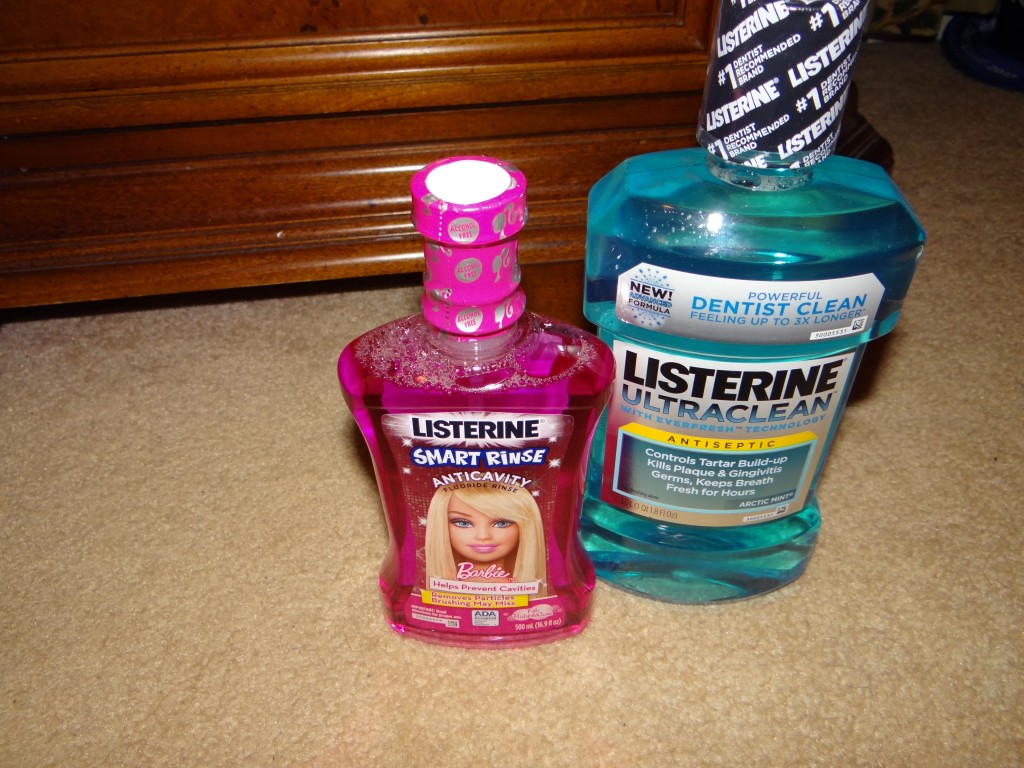 When I examine my own mouth, I definitely see my gums are more red than they should be. My husband, who is also a dentist, remarks all the time, that his gums are better off because he swishes with LISTERINE twice a day. He challenges me all the time to make sure I add LISTERINE to my brushing repertoire everyday. He even made it easy for me by leaving the bottle of Listerine right next to my toothpaste and floss. Everything is on the counter now so I can't forget to use my LISTERINE. He also point outs all the time how it literally takes an extra minute to use LISTERINE. He is so right!
If you have children, they also make a fluoride rinse called LISTERINE Smart Rinse which offers extra protection against cavities for kids ages 6 and older. As a dentist, I preach to my patients to make sure they keep their mouth healthy, so they inevitably don't need to see me to get a cavity fixed. By showing your kids good oral hygiene at home, they will emulate you and start wanting to do a complete brush/floss/and LISTERINE rinse every morning and night (please note LISTERINE Smart Rinse is for kids 6 years of age and older). Be the stepping stone for your children and show them that brushing/flossing/using LISTERINE, is a fun family affair. Perhaps, set up a time each morning and night when you all do it together. It could be a fun family activity that will be beneficial to good oral health! I know we are all busy but it literally takes a few minutes to get your kids to have better dental health. Trust me, you can find the time to make brushing/flossing/rinsing with Listerine fun and effective.  After all, the last place your kids want to go to is the dentist! Trust me- I hear it all the time!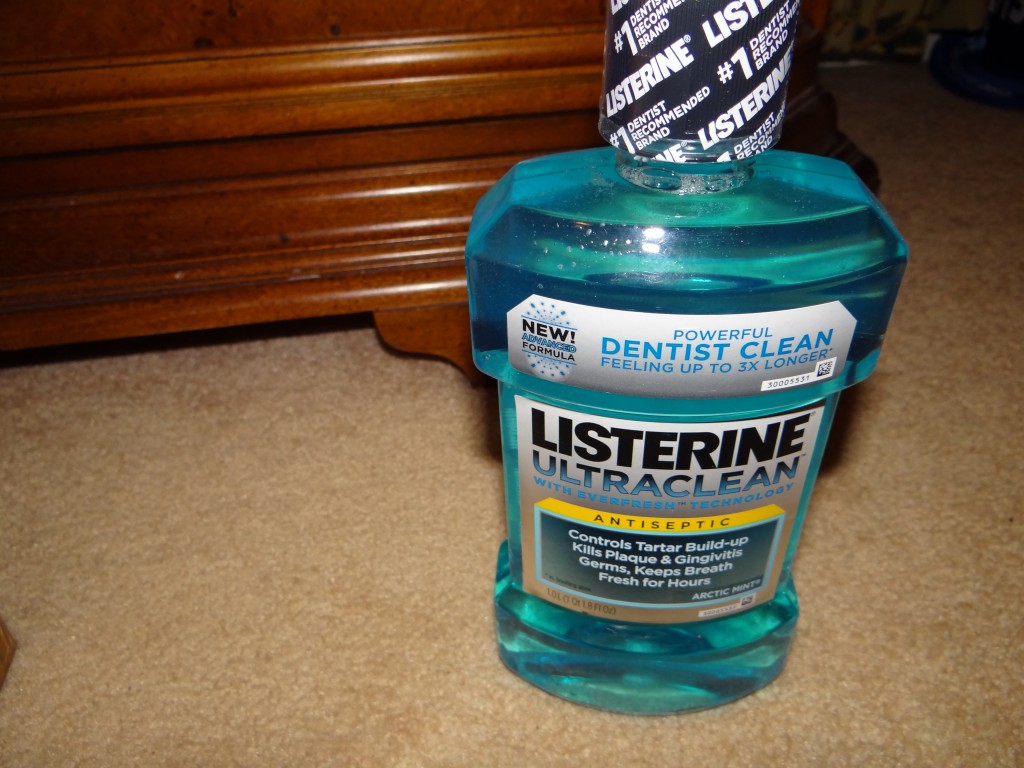 I decided to start the New Year off right, I am going to participate in the LISTERINE 21 Day Challenge. I plan to make big improvements in my and my family's oral health through the 21 Day Challenge. It only takes three weeks to form a healthy habit and in that time you can make your mouth healthier too! I am going to brush, floss, and then use LISTERINE Antiseptic mouthwash twice a day for thirty seconds to get up to 5 times healthier gums in 2 weeks and up to 9 times healthier gums in 4 weeks. I am committed to rinsing twice a day with LISTERINE everyday and see the improvements over the next 21 days. I will be posting later this month to let you know how my gums are feeling with my LISTERINE 21 Day Challenge.

Now, I want to invite you to get involved in the challenge in the effort to improve your own oral care. By participating in the LISTERINE Day Challenge, you are not only helping yourselves with better dental health, but you are helping children in need. For every person who signs up for the challenge, the LISTERINE Brand will make a contribution to help Oral Health America's Smiles Across America program toward their goal of connecting up to 210,000 children with needed oral health services in 2013. You can check out the LISTERINE Facebook Page for more information on how you could get started and how LISTERINE is partnering with Oral Health America to give back to children in need! It is a win-win for all! You can also sign up for a fun reminder app on their Facebook Page in which you can adopt a "pet mouth" to keep yourself on track during the challenge. Won't you join me in this challenge? Do it yourself, but even better do it as a family!!
Giveaway: One winner will receive a HUGE prize pack including LISTERINE, LISTERINE Smart Rinse, Reach Total Care Toothbrushes/flosses and a $100 Walmart Gift Card! This giveaway is run via rafflecopter so click read more to see the actual giveaway. The only mandatory entry is to tell me if you or your child is currently using LISTERINE in the comment section proceeding the post. While the other entries are optional, I highly suggest you fill them out to increase your chances of winning. US only. Good Luck everyone!
* I received products from Johnson and Johnson Healthcare Product Division of McNeil-PPC, Inc. and The Motherhood as part of my participating in the LISTERINE 21 Day Challenge. All my thoughts and opinions expressed in this post are my own.
No purchase necessary. Open to legal residents of the fifty (50) United States and District of Columbia, Eighteen (18) years of age or older.  Sweepstakes end April 15, 2013.  Prize(s) provided by Johnson & Johnson Healthcare Products a division of McNEIL-PPC, Inc.  Void where prohibited.  See Official Rules for complete details: http://bit.ly/14S0dYy