As an animal lover I was so excited when I heard about the new Facebook game SqueeDogs being developed in conjunction with the MSPCA by SqueePlay.  The company recently announced its SqueeDogs KickStarter campaign for the creation of next generation Facebook games.  The KickStarter campaign will be used to create additional worlds of increasing complexity, and to provide 'games as a service'.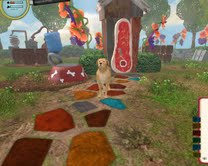 The SqueePlay Company was founded by a mother-son creative team, Cerise Jacobs and Pirate Epstein, and is supported by the development muscle of Infrared5.  SqueePlay's games will feature sophisticated design and creative play that will appeal to a wide range of game players.
SqueeDogs targets Facebook gamers looking for a new experience, and of course, the pet loving community. It reflects the company's philosophy of promoting positive values through imaginative play.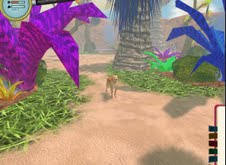 In SqueeDogs, the user plays as a puppy private eye who goes on adventures, solves mysteries, rescues lost pups and reunites them with their families — all while having a fun-filled romp through fantastical worlds. SqueePlay is teaming up with the MSCPA and will be donating part of its revenue to the charity.  This game will be so much fun to play, especially for dog lovers, because you custom create your dog character and it's home environment, and the dog graphics are adorable.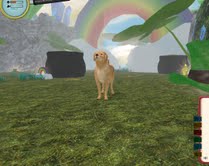 I think it is amazing that gaming companies like SqueePlay are tapping into their broad, predominantly young users to integrate messages of social responsibility into their games.  If you would like to see this game company with a conscience succeed you can help them out by going to their kickStarter page.  Their goal is to bring Facebook gamers the vivid 3-D graphics and immersive experiences usually associated with console games, in hopes of setting a new standard for Facebook games. I'm excited for SqueePlay's first game, SqueeDogs to launch in March of 2013. You can check out some of the upcoming dog character and graphics and find more information on SqueePlay and Squeedogs 
www.squeeplay.com
.
*This is a partnered post. As always, all my opinions are my own and not swayed by outside sources.