This is a Sponsored post written by me on behalf of No nonsense for SocialSpark. All opinions are 100% mine.
Most days, you could find me in scrubs after a long day of work or in pajamas watching senseless television. However, there are times that are considered my husband's and I date nights, and for those, I really like to dress up. I love to wear skirts and dresses in the winter but being in New England, it just gets too cold. Lucky for me, I have started to wear No nonsense leggings and tights with my dresses/skirts, and I have kept warm while looking completely fashionable.
I decided to create an outfit using Polyvore.com to find a fantastic nighttime look where I coud dress up my look with my No nonsense tights. It was great to create a great outfit because it gave me inspirations of how to use my tights to either dress up or dress down an outfit. That is the beauty of No nonsense- it could be used in so many different ways to highlight an outfit and accentuate the outfits beauty.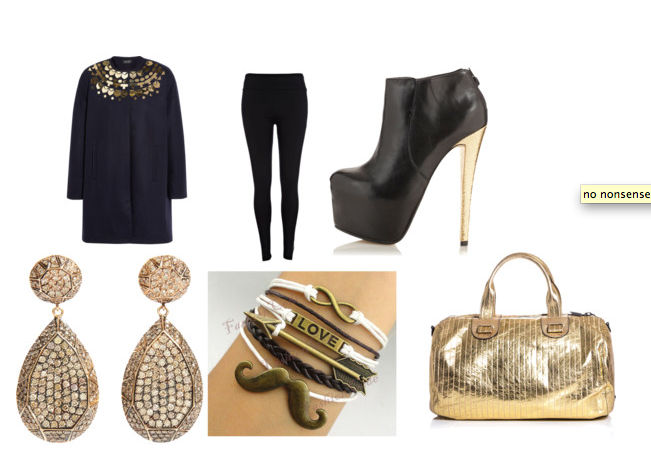 I have so many different varities of No nonsense tights and leggings that are bold, fun, and economical. This day in age I don't to spend a fortune on an outfit and by adding in No nonsense tights, I can show off my great style in an affordable manner. Wouldn't it be so nice to take one night off and just have some fun on the town, in a great outift.
No nonsense leggings/tights can be found easily at food and drug stores, as well as mass retail stores! They are affordable and comfortable, all while being fashionable at the same time! To find out more about No nonsense be sure to follow them on Facebook at No nonsense on Facebook and Follow them on Twitter at @benononsense.
This season fashion mogul, Jill Martin will be teaming with No nonsense to promote various fashion statements and to show how No nonsense leggings/stockings can fit in your life. Be sure to follow along on Facebook/Twitter, to hear all her great tips.
Last but not least, be sure to check out the below video to learn more about No nonsense. Have some fun this winter season with No nonsense!