I few times in the past I have talked about Green Toys and how much I truly love them. If you are unfamiliar with Green Toys, they make an incredible line of classic children's toys constructed from recycled plastic and other environmentally friendly materials. They do this to help reduce fossil fuel and to reduce greenhouse gas emissions, which will then improve the overall health and happiness of the planet.
Green Toys are 100 percent made in the USA. They are produced in California, a state that is known for strict toy safety. All of their toys are made from recycled plastic milk jugs- yes, you read that right! In turn, I love supporting, a company that focuses on making the environment a better place to live in. I love that Green Toys are some of the most safest toys on the market for the above reasons.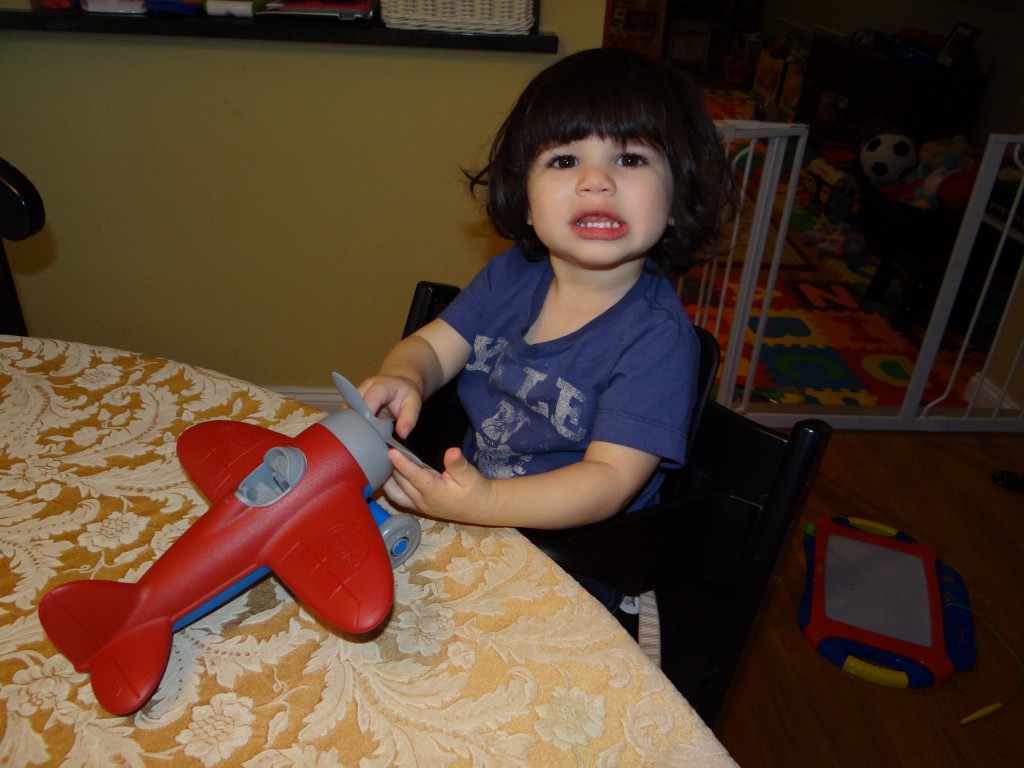 We were recently sent the Build a Bouquet and Red Airplane Green Toys for review. First off, both of these toys are really fantastic. To talk about them individually, Zane really loves his red airplane, since he is obsessed with them. One of his first words was "Airplane." It is a single-seater plane that features a spinning propeller, two wheeled landing gear, and racing stripes on its rounded wings. Imaginations will soar to brand new heights as pilots-in-training practice loops, rolls, and spins with this eco-friendly flyer. It has a lightweight design and is tapered, with easy to grasp body shape that lets the littlest aviators go to flight school. You should see Zane "flying" his airplane. He does not put his airplane down for anything- he loves it so much!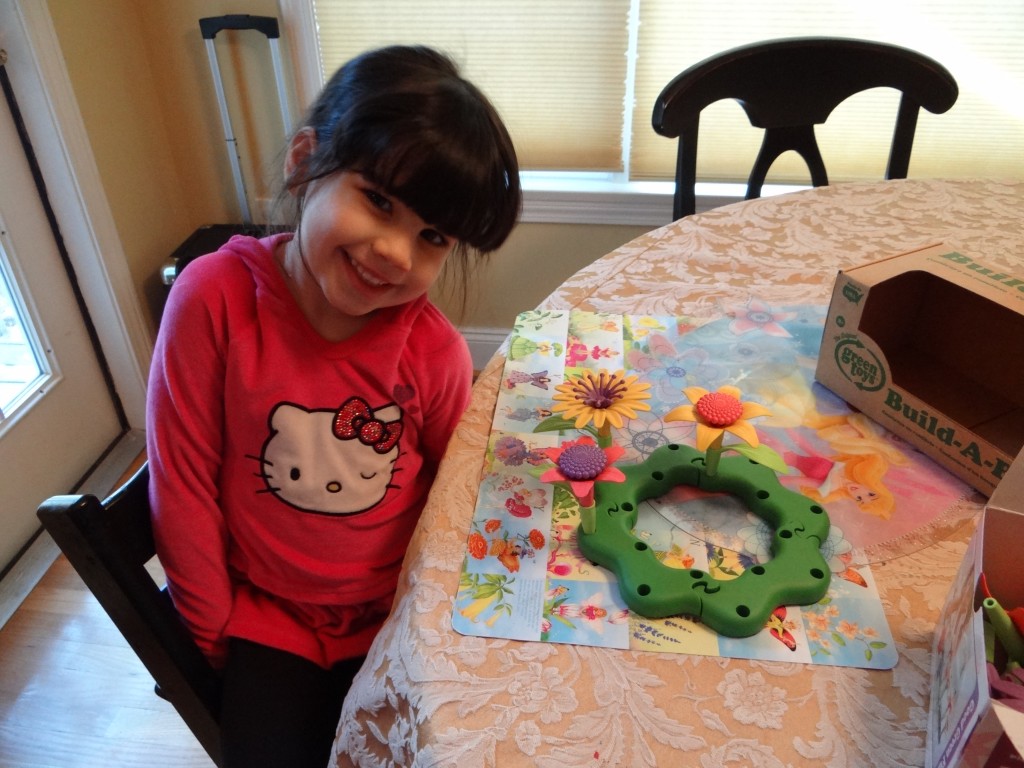 Hayley also really enjoys the Build a Bouquet Green Toys. Hayley loves being able to build various floral arrangements. She likes to tell me, "Look mommy..I am building flowers just like the beautiful flowers outside." It features a 44 piece set including 4 bases, 16 stem and leaf pieces, and 24 flower pieces. Hayley is able to stack the petunias, daisies, and lilies, and interchange them as she likes. She has so much fun playing with her flowers and likes to make different flowers each day.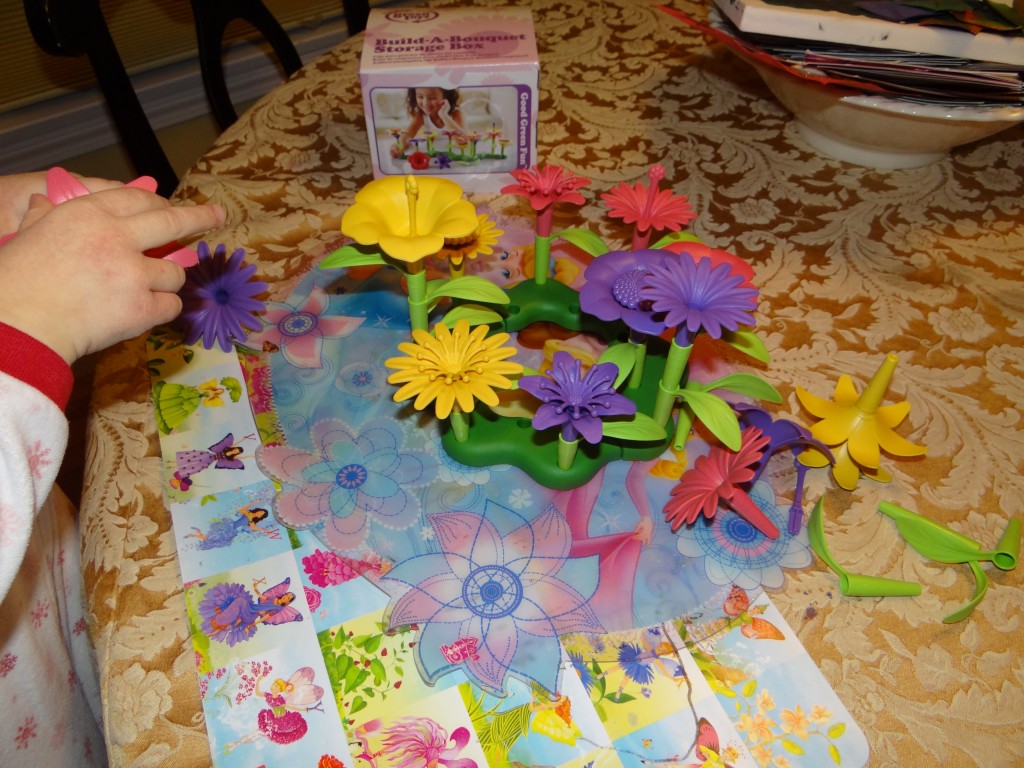 Green Toys are educational, fun, and best of all,  perfectly safe for the environment and our kids. Be sure to check out Green Toys today to see their wide assortment of toys for young ones!
*I received Green Toys for review. As always, all my opinions are my own and not swayed by outside sources.