I will fully admit, I suffer from cold sores. I have suffered from cold sores since I have been a young girl and will tell you that they are downright painful! While genetics can affect whether you will be a cold sore sufferer (for instance my dad suffers to0), other more potent triggers include stress and fatigue.  Unfortunately, I have had cold sores at least 2-3 times a month since I was young, so I know just how disabling it could be! I am not alone either as 80 million Americans suffer from cold sores, which can be unsightly and painful.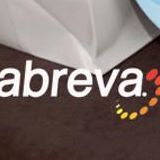 For instance, on Christmas, I had a cold sore underneath my tongue. It was so painful that I had trouble eating. Imagine the horror of not being able to eat some of the best foods on one my favorite holidays. No matter how hard I tried, I just had trouble eating. Cold sores can also be rather unpleasant to look at. Sometimes they form on the side of your mouth and they look unnoticeably bad!  When these cold sores form I have trouble putting on makeup and just feeling good. They make me have less confidence in myself, along with being horridly painful! I know on Christmas I just could not feel my best nor look my best!
It was my own fault that on Christmas that I did not bring Abreva with me. I absolutely LOVE ABREVA and tend to carry it with me wherever I go when I have a cold sore. Unfortunately on Christmas, I was so busy that I forgot to put Abreva in my pocketbook. Had I remembered to take it, my cold sore would have felt better instantly.
Cold sores can interrupt your routine, affect your confidence and make you want to hide from the world. Abreva is used to heal cold sores fast, and allows you to get back to all of life's important moments and occasions. If you have never tried Abreva and are a cold sore sufferer, I highly recommend you do! Abreva is the only FDA approved over-the-counter cold sore treatment proven to shorten cold sore healing time and the #1 pharmacist over the counter cold sore treatment medicine.
You might be asking how Abreva works and I will gladly tell you! Abreva cold sore treatment penetrates deep to the root of your cold sore to heal it fast. It works by helping block  the spread of the virus to healthy cells. When I first feel the first tingle in my mouth (tingling is the first sign for me a big cold sore is coming on), I immediately apply it to the area of the cold sore. I try to get it at the first second of a tingle because usually the cold sore will turn bigger a few hours later. I use it up to 5 times daily to the affected cold sore until it is completely healed. It is recommended for those 12+ years of age and can be used for up to 10 days.
I have had tremendous success using Abreva. Being a cold sore sufferer, I finally found a medicine that will help my cold sores heal and get me out of pain! I have tried so many alternatives over the years, and nothing works as well as Abreva does! It is completely awesome and heals my cold sores fully. Abreva is a product I trust and would recommend 100 percent. Thank you Abreva for finally getting my cold sores away effectively and pain-free!
Win it: Abreva is giving one of my readers a $25 Amazon Gift Card Giveaway. This giveaway is run via rafflecopter so click read more to see the actual giveaway. The only mandatory entry is to tell me if you tried Abreva before and what is your favorite feature. If you have not tried it before, what appeals to you from my information above. Please put all comments in the comment section proceeding this post. While the other entries are optional, I highly suggest you fill it out to increase your chances of winning. US only. Good luck!
a Rafflecopter giveaway

*I am participating in a campaign on behalf of Mom Central Consulting for Abreva, and received free product and compensation in return for my participation.