In our family, we absolutely love to cook! During the holidays, we always take about a 2-3 week hiatus from cooking and by the time New Years rolls around, I can't wait to get back to cooking. One of my New Years plans for my blog is to include more recipes, so you can all have some easy but flavorful last minute ideas if you need any!  I hope to feature many this year, so to start it off,  this is the first official 2013 Mommyhood Chronicles recipe titled Apple Braised Chicken.
My mom gave me this recipe when I was getting married and I have been making it ever since. Although she does not remember how she got this recipe,  I did find a similar recipe from Weight Watchers, which could be where she got it from, as she is a Weight Watcher Lifetime Member.
Anyway, it is a delicious, easy recipe, and will sure to please the whole family! Happy Eating!
Ingredients: 2 TBLS. Canola Oil, 1.5 Pound Chicken Breast cutlets, 3 TLBS. Flour, 1 White Onion Sliced, 1 cup Chicken Broth, 2 Apples that are peeled and cored, 1 Onion sliced, 1 1/2 cup Apple Juice, 2 TBLS Cornstarch, Salt/Pepper to taste.
Recipe: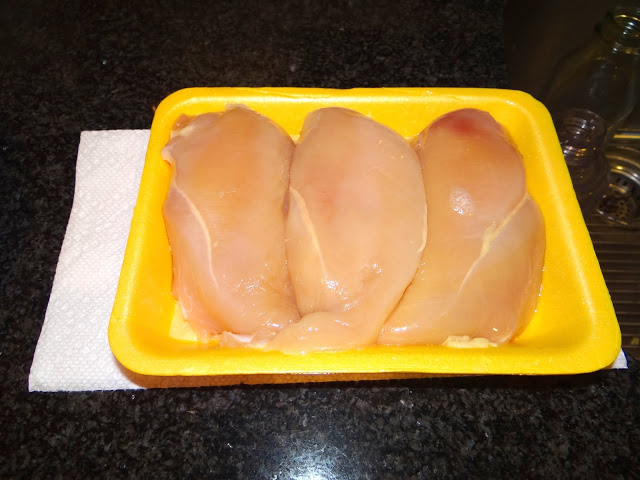 1. In a large skillet, put 1 TBLS oil over medium to high heat. Take the Chicken Breasts and dip them in a bowl with flour. When they are coated on all sides, put the chicken in the skillet and wait for them to brown. Once this is achieved, remove the chicken and set it in a plate on the side.
2. Then add onion to the already hot skillet. Saute the onion and then add in apples, apple juice, chicken broth to the skillet. Add the chicken that you set aside back into the skillet and mix all together.  After this, take the extra juice remnants and set aside.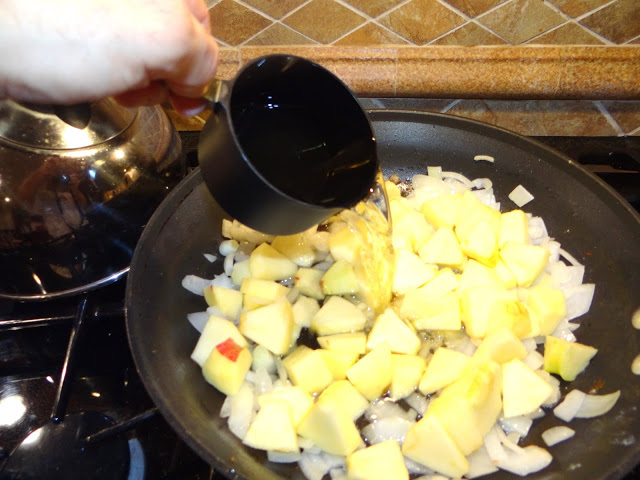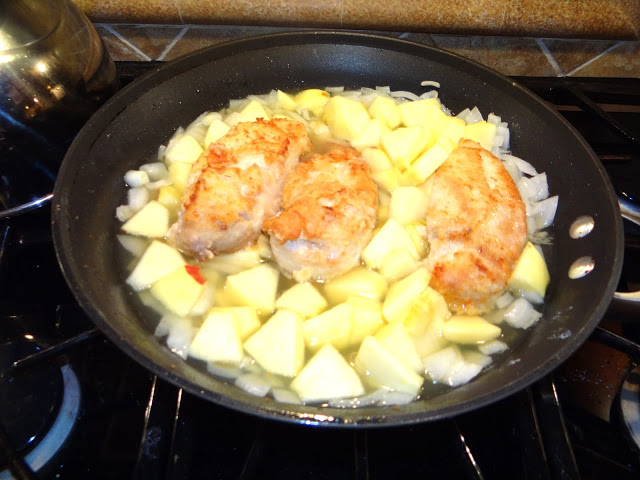 3. Cook for 25 minutes at 400 degrees F. Once you are done, add 3 TBLS. of the cornstarch with the extra juice, and pour evenly over the chicken.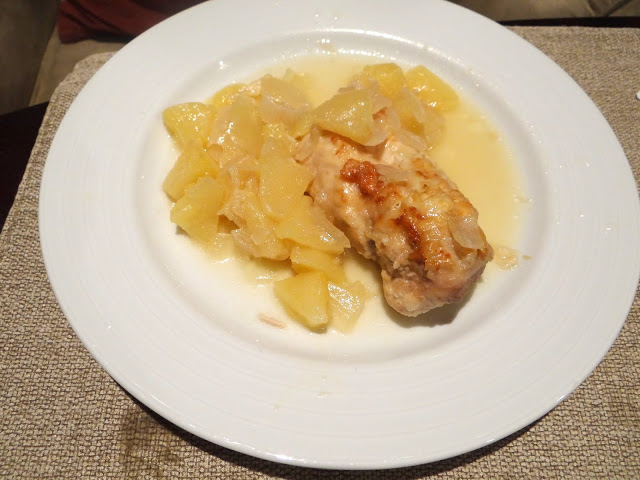 4. Eat and Enjoy!