* Cut from the same mold! These new Aunt Chick's Merry Christmas Cookie Cutter Set are made from the same injection mold that the originals were. You will get the exact same cute as a button Jolly Santa Cookie Cutter as well as the Christmas Star Cookie Cutter, Stocking Cookie Cutter and Christmas Tree Cookie Cutter. Each cookie will come out a perfect emboss shape just like the cookie cutter mold. Guaranteed easy to make with the non-stick orange peel interior.*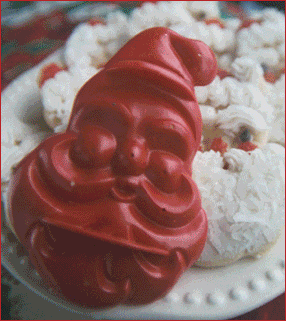 I just love to bake and my first memory as a child, was baking chocolate chip cookies with my mom. Now that my children are getting older, I want to start baking with them. It is always fun to have them help with me with the baking for the holidays. As we are getting closer to the holidays, I will be participating in a lot of cookie swaps. I want to make fun and exciting cookies, so for that I turn to Aunt Chick's Cookie Cutters to help make the perfect designs for my holiday cookies.
Carrie Falzone, the creator of Aunt Chick's Cookie Cutters,  has created a  cookie cutter line that is now in  retail stores.  She wanted to help future generations create the same heart-warming memories that many others experienced through the years. These cutters make more than just cookies; they are a labor of love that brings family and friends together in holiday spirit.
Aunt Chick's creates a wide array of cookie cutters including the Aunt Chick's Merry Christmas Set, Aunt Chick's Happy Days Set, Aunt Chick's Special Days Set, Aunt Chick's Flower Garden Set, and Aunt Chick's American Tradition Set. All of Aunt Chick's Cookie Forms are made with durable FDA approved plastic and have an average life span of 40 years. Aunt Chick's is proud to offer their lifetime warranty on all their cookie cutter forms to the original purchaser of the Aunt Chick's Cookie Form box.
We received the Merry Christmas 4 piece cookie set. These molds include Jolly Santa, Star, Tree, and Stocking Full of Toys. When we made our cookies, these molds were extremely easy to use, and the batter did not stick to the inside of the molds. It made great decorative holiday cookies and after we were done, they were easily washed.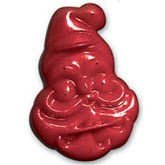 All of the Aunt Chick's Cookie Cutters come with some delicious homemade recipes to make holiday baking even more fun! I plan to use many of these recipes this holiday season for some delicious cookies! These Aunt Chick's Cookie Cutters would make a great addition for any holiday gift. They sell for $20 for a 4 pack, and are promised to last many and many years!
*I received the above product for review purposes. As always, all my opinions are my own and not swayed by outside sources.