Can you believe it is holiday time already? I truly can't believe it. For the past few years I was one of the "crazy" ones eating my Thanksgiving dinner and then heading out to Toys R' Us to do all my holiday shopping.  However, after last year waiting for 2 hours in the freezing cold and ended up getting sick, I realized my Black Friday days are long gone.  I also realized that I have not done one bit of holiday shopping yet!

With two kids and not a lot of time to get to the stores during the holiday shopping season, I now do almost all my holiday shopping online. One of my most favorite bookmarked sites that I shop at all the time, but especially during the holiday season, is eBay. My husband always remarks, "Melissa, you are on eBay again?" I admit it, I am eBay obsessed and with the holiday season eBay makes it so easy for me to do Hayley and Zane's shopping, as well as for other family members, in the confines of my home. They have a special eBay gift guide right on their site, where it sections gifts based on price, as well as based on the person I am shopping for in my family.
I have been using the eBay gift guide for quite a few days now to make my selection of what toys/games I want to get for Hayley and Zane. One of the special features of the best toy selections is they have a storefront right on eBay for Toys R' Us. That is right, you get all the greatest toys from Toys R' Us right on eBay without ever having to walk into a Toys R' Us this holiday season. How amazing is that!! If you shop the Toys R' Us store on eBay, you will get the greatest toy selections, as well as service, right from your home. I know for me this makes holiday shopping so much easier. It takes all the stress out of bundling up my children to take them to the stores, or hiring a babysitter just to go shopping for them. I also don't need to battle any of the lines that are in Toy R' Us this time of year. There are tons and tons of Toy R' Us best toys at fantastic prices right on eBay! How great is that- no need to get dressed… just buy my children presents right on eBay's Toy R' Us storefront.
I have a big wish list for Hayley and Zane and even some products for my husband and I that I compiled using eBay.
For Hayley and Zane:
1. Power Wheels Fisher-Price Lil Kawasaki Boys Sport Quad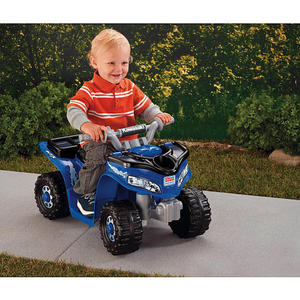 Oh my goodness- Zane would absolutely love this! He is now 20 months and completely into trucks and cars. Imagine his excitement with riding his own "four-wheeler."  I know this would put the biggest smile on his face!
2. Huffy 12 inch Strawberry Shortcake Bike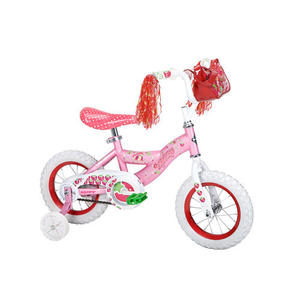 Hayley has been asking for her own bike now for some time now. She loves Strawberry Shortcake so I know this would be a wonderful addition to her toys. It is about time she start riding a bike too!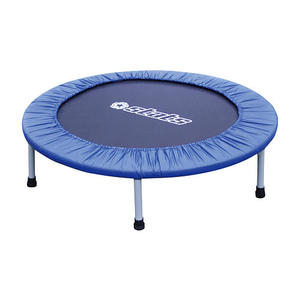 We used to have a trampoline but it broke so this would a wonderful toy that both kids can enjoy this holiday season. Zane absolutely loves to jump, and Hayley at 4, still loves a good trampoline.
4.  Nintendo 3DS Handheld Gaming System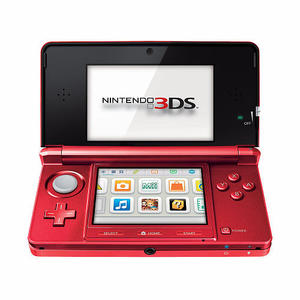 Hayley has been asking me for a Nintendo 3DS for quite some time. Her cousins each have one so she played with their DS and love them! We shall see Hayley if the holidays will bring you this gift.
5. Cra-Z-Art Magna Doodle 3-in-1 Easel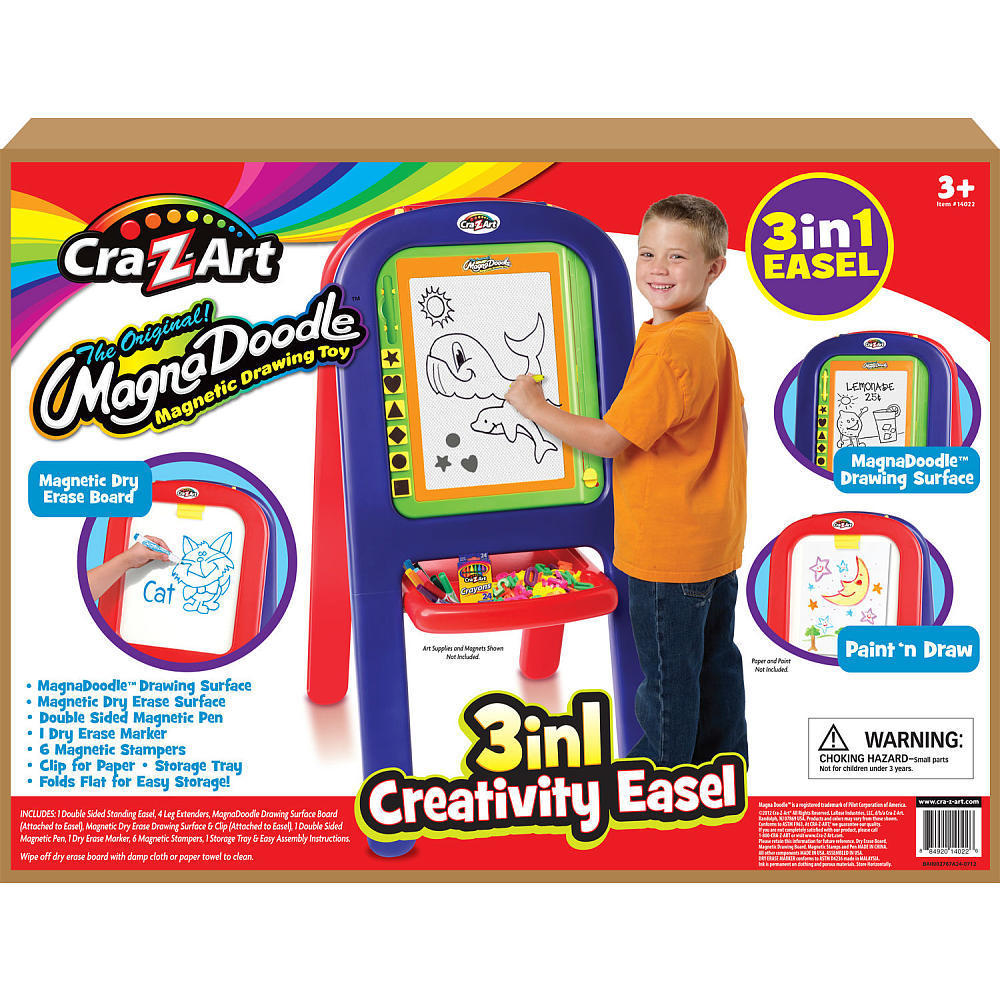 Hayley loves art and Zane is becoming a budding artist too. I love that this easel is 3 in 1 and similar to the Magna Doodles I had when I was younger. Hayley would be so excited to receive this.
6. Crayola 96-count Crayons with Built-In Sharpener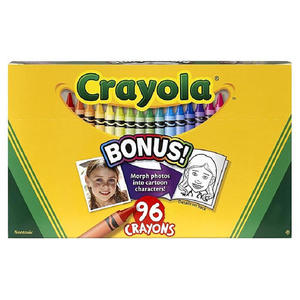 Hayley LOVES Crayola and so does her mommy! These Crayola would make perfect stocking stuffers for this holiday season.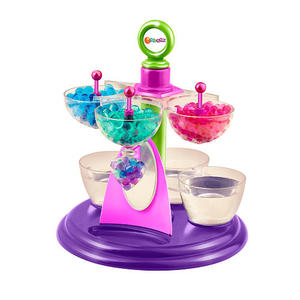 Did someone say Jewelry Maker? I know with 100 percent certainty, Hayley would LOVE this gift! She is into her creative stage now so this would be a wonderful addition to her holiday gifts.
8. Keurig Platinum B70 Single Cup Brewing System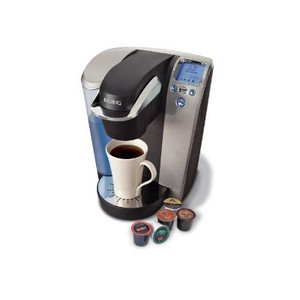 We have this Keurig System at home so I know it is wonderful. I think it would be great though if I bought another one from eBay for my husband's office. I know that everyone at his office would be so appreciative, as would he.
9. UGG AUSTRALIAN "SUBURB CROCHET" WOMENS BOOTS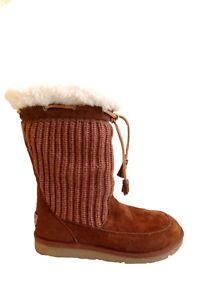 This is a gift for ME!!! I absolutely love Ugg Boots and these boots look gorgeous!! This is certainly on my own personal wish list!
10. Toms Shoes Women Classic Blue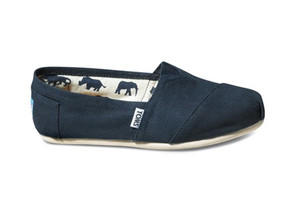 I love Toms and LOVE what they stand for! I currently have two pairs of Toms but the blue ones would look so good with my jeans. I am hopefully wishing for these!
This holiday season, make sure you check out eBay and their holiday gift guide for some fantastic gifts for the family! It is so convenient to shop from the confines of your home and takes out all the stress of shopping long lines. I know I will be shopping on eBay and I hope you all do the same this holiday season!
eBay also has a great eBay mobile app that makes it convenient to shop anywhere, at anytime!  It is great to do bidding and selling on the go, wherever you go! I also love looking at the app when I am in stores, because most times eBay has better deals! It is an app that I will leave on my phone forever as I use it all the time!  Be sure to check out eBay on their Facebook, Twitter, and Pinterest pages.
*I wrote this review while participating in a blog tour for Mom Central Consulting on behalf of eBay. I received a product sample to thank me for taking the time to participate.