Last week, I mentioned I was participating in the Champions for Kids Simple Project for this month, which happens to focus on my favorite brand of lighting-GE Lighting! The mission this month is to buy GE Energy Efficient Light Bulbs to give to a charity or organization to help them save money and energy. They are focusing on trying to get people to switch out incandescent bulbs for GE Energy Smart bulbs in your home, workplace, and neighborhood. They are then stressing and challenging each person to buy an extra package of bulbs to donate to a local charity or other organization of your choice. The goal this month is to donate GE Energy Efficient Light Bulbs  to help a local charity or organization save energy and money!
We have been using GE Energy Efficient Light Bulbs for some time now! We switched a few months back and it was the best decision I have made. Not only is the lighting beautiful, but I am saving money on my energy bill! My husband is amazed at the savings by purchasing the GE Energy Efficient Light Bulbs. Take a look to see just how much you can save by switching to GE Energy Efficient Light Bulbs: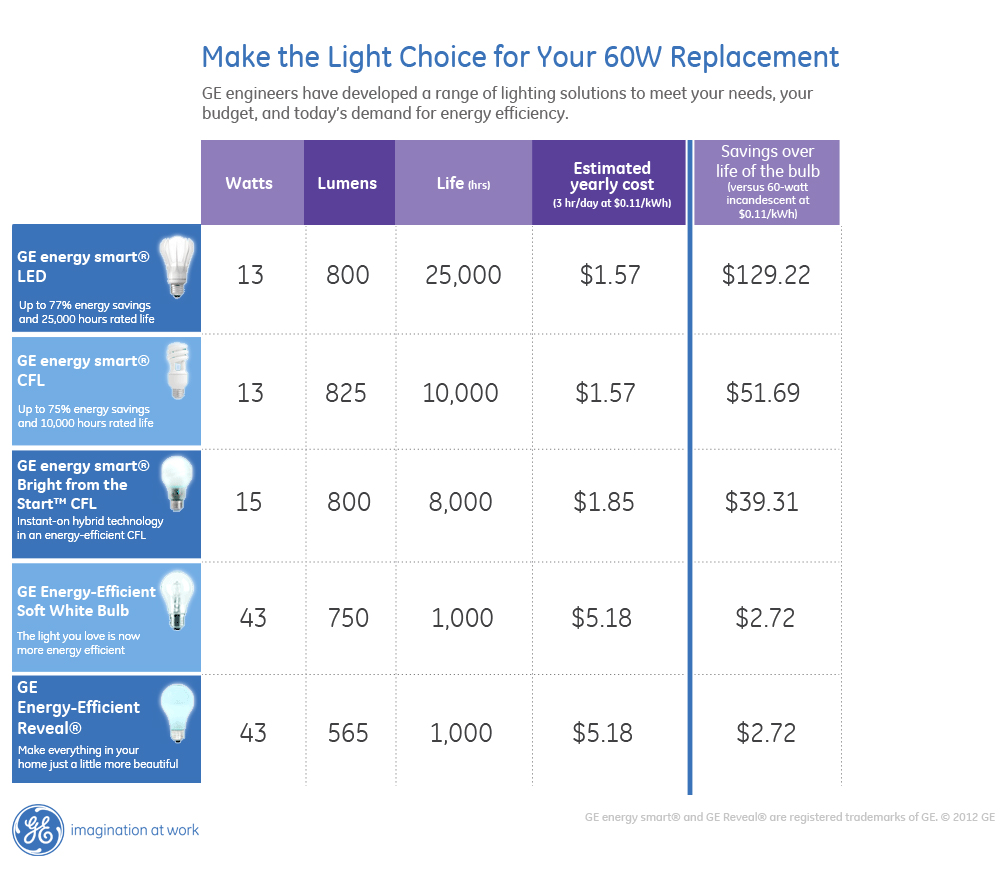 Not only are you saving money by switching to GE Lighting, but now the government is offering product rebates for many kinds of energy-efficient home appliances.
Why? The government and utilities both want consumers to use less energy, and one way they hope to influence people is by offering incentives to purchase more energy-efficient models. For a homeowner, that means saving more on the initial purchase and on monthly utility bills.  How? Try these tips: 1. Check with your utility company. Electric companies often offer rebates on energy-efficient products. Visit their website and search for a listing of available rebates by appliance category, along with the qualification, incentive and application. If you can't find information online, call the customer service number listed on your last bill.
2. Research government rebates. Government programs such as the ENERGY STAR rebate locator let you enter your zip code and type of appliance at http://www.energystar.gov/ to find special offers.
3. Search the Database of State Incentives for Renewables & Efficiency (DSIRE) website, http://www.dsireusa.org/, for residential rebates and incentives in your state.
4. Look for in-store signage. Signs and brochures next to appliance displays often outline available offers and some store personnel are trained to relay available rebates.
5. Visit manufacturer websites. Some appliance manufacturers make it even easier to locate rebates through easy-to-use online search functions. For example, GE Appliances' Rebate Finder lets you enter your zip code and the appliance you're shopping for to view a list of rebates and immediately download rebate applications. Visit www.geappliances.com/rebates_promotions to learn more, including how you might be able to earn money for recycling your old model. To make rebate and appliance research as easy as possible, a rebate finder is located on every appliance model page.
Rebates can help you save a considerable amount of money when it comes to appliance purchases. By making research a part of your appliance shopping, you won't miss out on great savings.
I hope I made you consider GE Energy Efficient Lighting but what I truly want even more, is for people to go out and participate in the #GELighting Simple Service Project. I thought I share what we did in the hopes that you can pick out some GE Lighting and donate for the Champions for Kids Simple Project.
For this months GE Lighting Simple Service Project, I decided to donate to the Children's Museum located in my home state. We decided to purchase the GE Energy Efficient Halogen Lighting for our donation.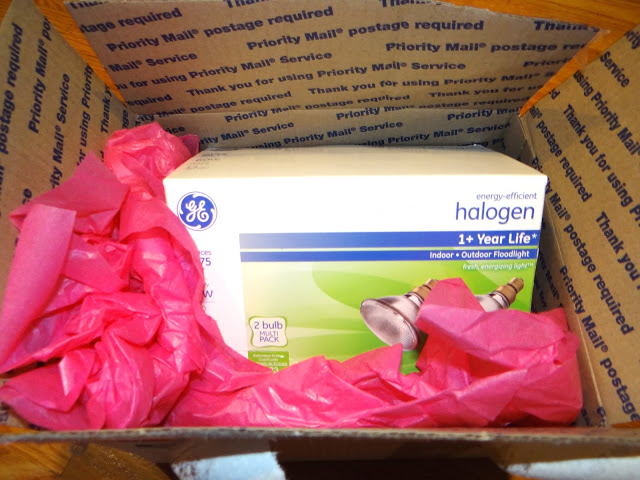 I also wanted to get Hayley involved in the project so I told her to pick out some toys we could add to our donation box. She really took this project to heart and spent awhile picking out what toys she wanted to donate to the Children's Museum. She also wanted to decorate a card for them to know what our donation was for.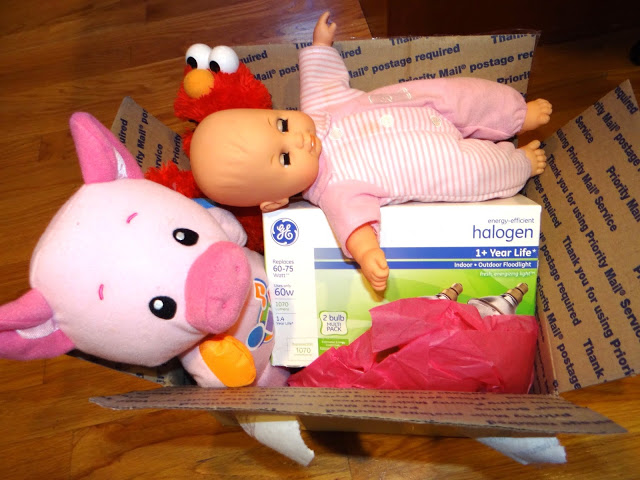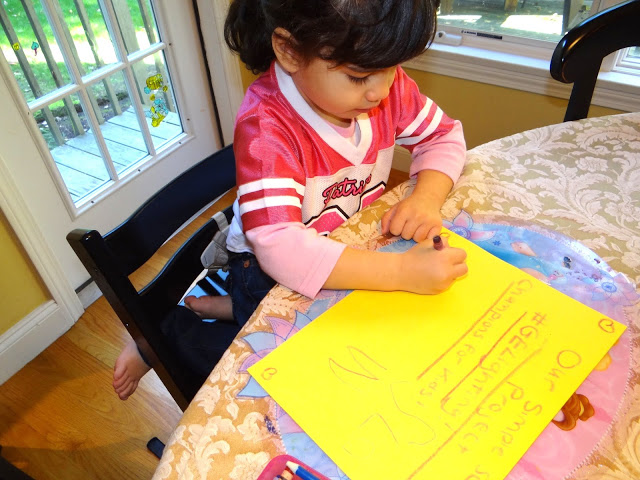 We were then ready to take our GE Lighting and toys to the Children's Museum to do our actual donation.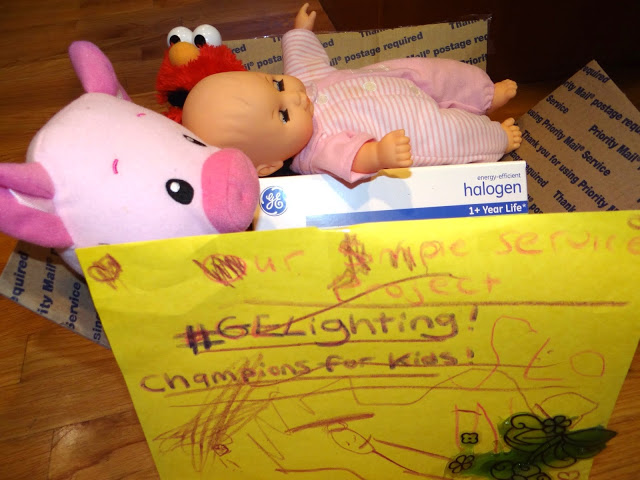 We set off to donate on a day that the kids were going to play there. I gave the museum our box full of supplies and they truly could not have been happier. They were so unbelievably grateful for our nice gesture and Hayley had to chime in, "I helped mommy do this too." They told us they were going to change the lighting with the GE Light Bulbs we gave them and were excited to lower their high energy bills!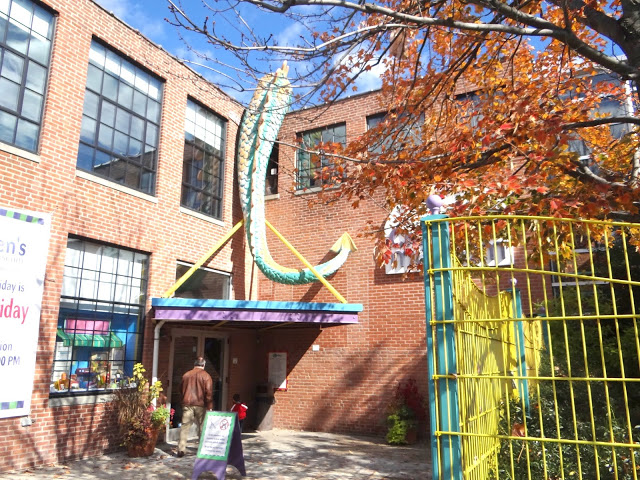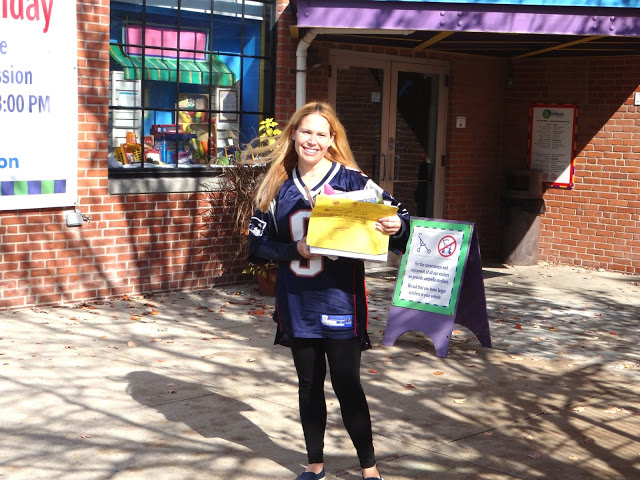 I felt truly wonderful doing this donation. The Children's Museum does so much wonderful community outreach programs to help families of all kinds. They are there for all families regardless if they can financially afford the museum. They do the best to accept everyone to the museum and the whole family at the Children's Museum is so unbelievably friendly. I was also moved to learn that almost everyone who works there are volunteersnand don't take home any money from doing their job. They just love helping kids learn and have fun, and that to them is their biggest reward. Truly melts my heart and I am so glad that I ended up doing my donation there!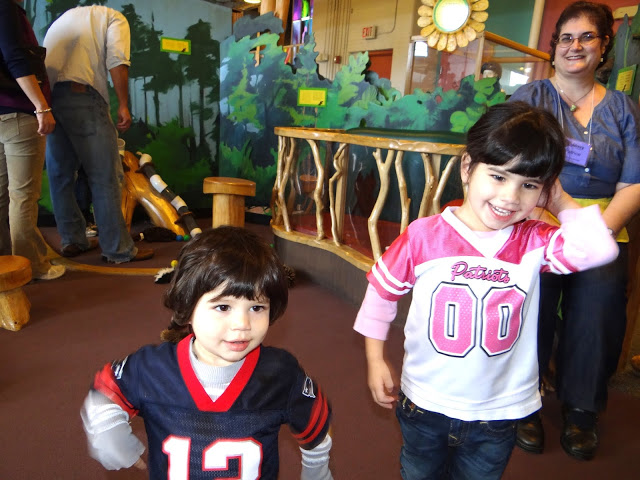 I urge you all to go out and participate in the GE Lighting Simple Service Champions for Kids Project. It is so easy to do, yet so rewarding! Won't you come join me in helping this month by purchasing GE Lighting for someone in need?  Here is a coupon that you can use for yourself of share with others to purchase GE Energy Efficient Light Bulbs.
Don't forget that GE is also giving us an incentive to help out with this months Champions for Kids Simple Service Project. By participating in the GE Energy Smart Challenge seen here: GE– they will enter you in a chance to win a $100 Walmart gift card for your classroom or charity of your choice!  Be sure to check out GE Lighting on Facebook and Twitter, as well as Champions for Kids on Facebook and Twitter to learn more. You can see my full shopping trip to purchase the GE light bulbs here: Google Plus.
As part of my partnership with GE, I received coupons for my GE light bulbs.  All opinions posted about my GE Lighting experience are my own." "I am a member of the Collective Bias™ Social Fabric® Community.  This shop has been compensated as part of a social shopper insights study for Collective Bias™ Champions for Kids and GE Lighting #CBias #SocialFabric"