My Rhode Island blogging friends did this post last week and I thought I would join in on the fun! I thought it would be a fun way for my readers to learn a little bit about me personally, since I seem to always talk about my kids:)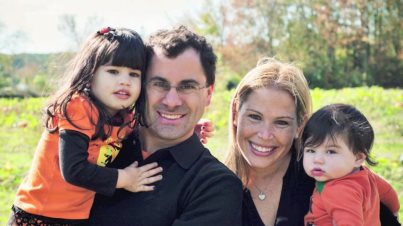 Enjoy!
1. I graduated college in 3 years. I did a 7 year college-dental plan with 3 years being at Lehigh University and 4 years of Dental School at University of Pennsylvania School of Dental Medicine.
2. I am a practicing dentist who works three days a week (20 hours a week). I have been practicing for close to 10 years now…Gasp! My 10 year Dental Reunion is in May.
3. Dental School was the hardest 4 years of life, in every which way possible, but I survived and met some great friends.
4. I entered Dental School at 20- I was a youngin'- I could not even go to a bar with my friends:(
5. I used a fake ID 2 weeks before my 21st birthday and got busted. I ended up losing my license for 6 months, but nothing ever got put on my record. I never did anything wrong when I was young, so I got a free pass from my parents. This was the only dumb thing I did in my life.
6. I got robbed in Dental School.
7. I gained 35 pounds my first year of Dental School. I lost it over the summer going into my second year and never gained anything back in the past 10 years!
8. I have naturally jet black hair but have been coloring it for the past 10 years. I love being blond but everyone said they loved me with black hair, and wish I would go back.
9. I think the saying is true- blonds have more fun:)
10. I was in a very bad dating relationship in my life. I have learned that I never wanted to be treated the way I was, and in turn ended up marrying the greatest guy who walked the face of the planet (he is too me anyway)
11. I honestly think my husband is the nicest person I have ever met.
12. My husband is also a dentist (orthodontist).
13. We never talk about dentistry at home.
14. We are fanatics when it comes to our kids teeth-duh!
15. I am an avid tennis player. I play three times a week.
16. I played tennis till 39 weeks pregnant with both kids.
17. As a result of #16, I lost all my pre -pregnancy weight one month post partum both times.
18. I am a huge chocolate fan but I try to limit it to a special treat.
19. I am also a spin fantatic but don't have the chance to spin that much with all the tennis.
20. I gained exactly 29 pounds with both pregnancies.
21. I gained 24/29 pounds in my first trimester with Hayley- true story!
22. I lost 2 pounds in the first trimester with Zane.
23. I love the name Zane but my husband never really did. I won on that battle.
24. Both of my grandparents never got to see any of their grandchildren:(
25. My son Zane is named after my grandma, Zelda.
26. My daughter Hayley is named after my grandma, Helen.
27. My mom is one of my best friends. I tell her everything.
28. My sister is a pop singer and tours nationally.
29. My dad is a CPA, my mom is a calculus teacher, and I love math- it was always my best subject.
30. I was a huge dork when it came to studying when I was younger.
31. Hawaii is my favorite place to visit- I have gone twice in a 18 month span.
32. I hope to get a house in Hawaii when we retire.
33. I have been talking about going to Japan for years now. I am finally going this summer!
34. I got deathly sick in Mexico and will never return! It was that bad.
35. I gained 10 pounds on my honeymoon but it was mostly water weight.
36. I have been on 20 cruises. I love to cruise!
37. My first kiss was in sixth grade. He is my Facebook friend.
38. I love to blog.
39. Blogging has gotten very busy for me, that I have to hire a babysitter some days to get it done- but it is worth it.
40. My favorite movies are Primal Fear and Vanilla Sky.
41. My favorite actor is Edward Norton.
42. My favorite television shows are Private Practice, Greys Anatomy, ParentHood, True Blood, and Revenge.
43. I have met some great friends through the blogging and twitter world. I hope to meet them all!
44. I went into the hospital at 9 cm dilated and had no idea I was having contractions.
45. Both of my kids were born with very dark hair and a lot of it.
46. First words out of my OB after he delivered Zane was "Oh my G-d". He then paused for a few seconds while I had a minor heart attack and continued his sentence -"He has so much hair"
47. I absolutely love being a mom to Hayley and Zane.
48. I want one more child.
49. My husband is done. You see a dilemma? I think he will cave eventually…
50. I hope to volunteer in the kids oncology department in our local hospital. It has always been something I wanted to do to give back.
Hope you enjoyed and learn some fun facts about me.