I am not sure how many times over the last few months I have heard Hayley watch television, see a commercial for the Cinderella movie, and yell "Mommy, is this the day Cinderella comes out on DVD?" She literally is one of the biggest princess fans out there! I know a lot of girls are true princess fans, but Hayley loves to take it to extremes. She currently owns all the princess dolls and has her own princess shrine downstairs dedicated for her princesses. Her obsession with princesses started when she was a year old and received her first Cinderella Princess Doll- since then it was has been princesses 24/7!
I thought it would be really awesome if we had a Cinderella themed Halloween party for her friends. All of her 4 year old friends play with princesses so I thought, why not make a party out of it and have all the girls dress up for the party! Once I told Hayley about it she was literally doing cartwheels. I told her to prepare for the party we would go to Walmart to get all the necessary princess supplies plus a brand new Cinderella dress.
Her excitement was through the roof but I know the next thing I told her would make even happier. I recently got introduced to the Royal Ball Augmented Reality 2.0 app, that is currently available at iTunes or a direct downloadable app on your smartphone or iPad. Since Hayley is all about playing games on my phone, I knew she would especially love that revolved around princesses.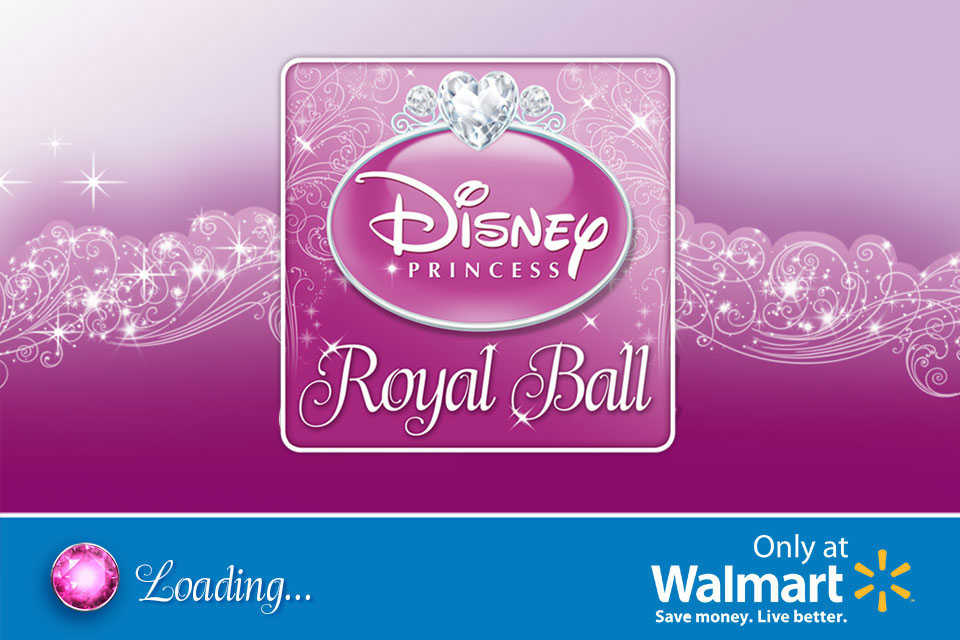 Once we downloaded the app on my phone, I thought we would have some fun with it before venturing off to Walmart to continue playing the game in an interactive gaming experience. After the introduction, we came to the part of the game where she could play in the princess boutique, carriage shop, or royal palace. Hayley didn't know where to start- this app was right up her alley!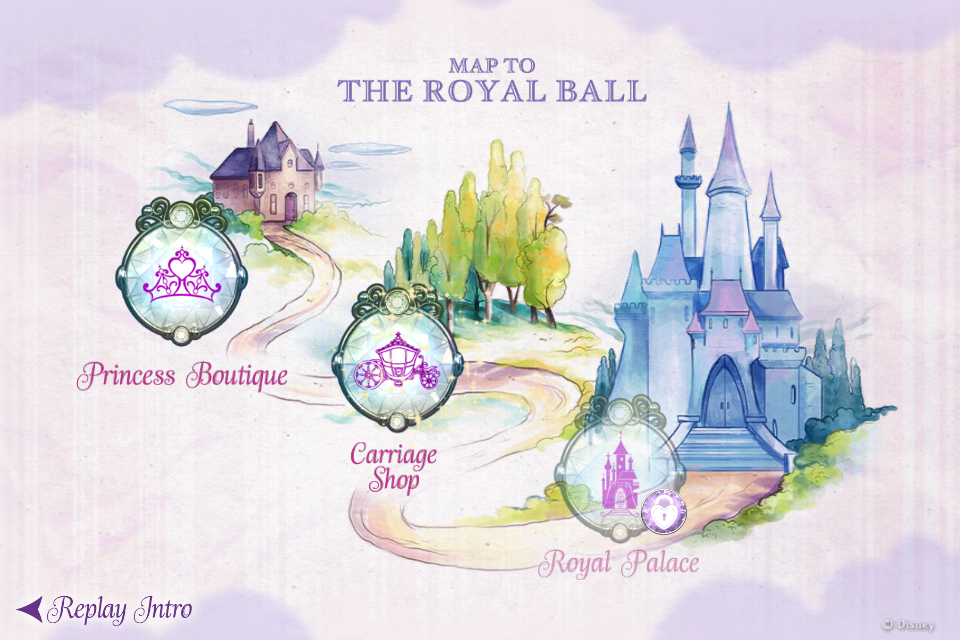 She headed to the princess boutique first and was able to play the wonderful games of dressing the princesses for the balls. She got to pick out outfits, shoes, etc.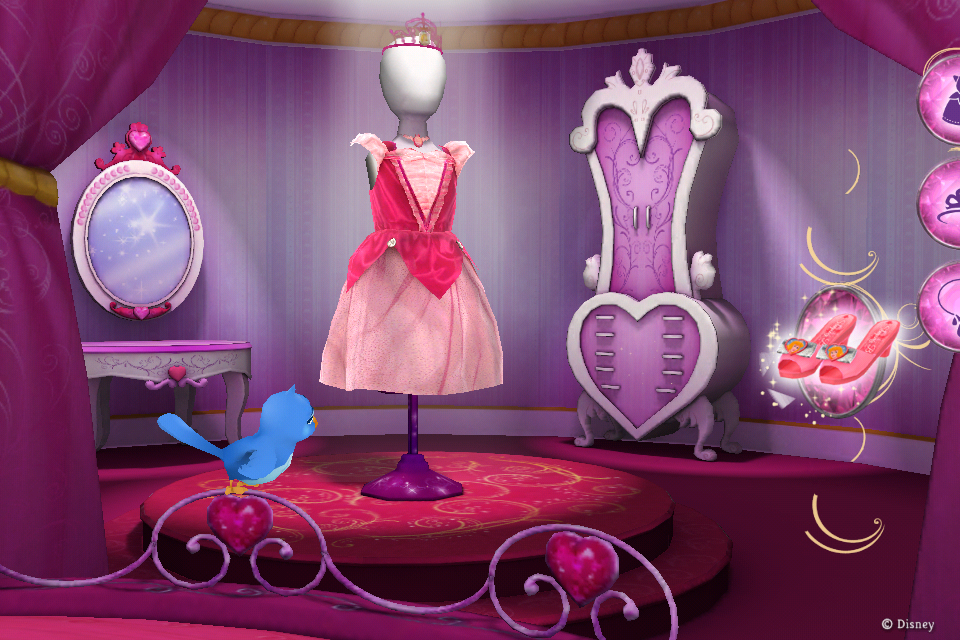 After awhile of playing with the Princess boutique section of the Royal Ball Augmented Reality 2.0 app, she was then told to continue to unlock more outfits she needed to visit Walmart and play along inside of Walmart for true interactive play.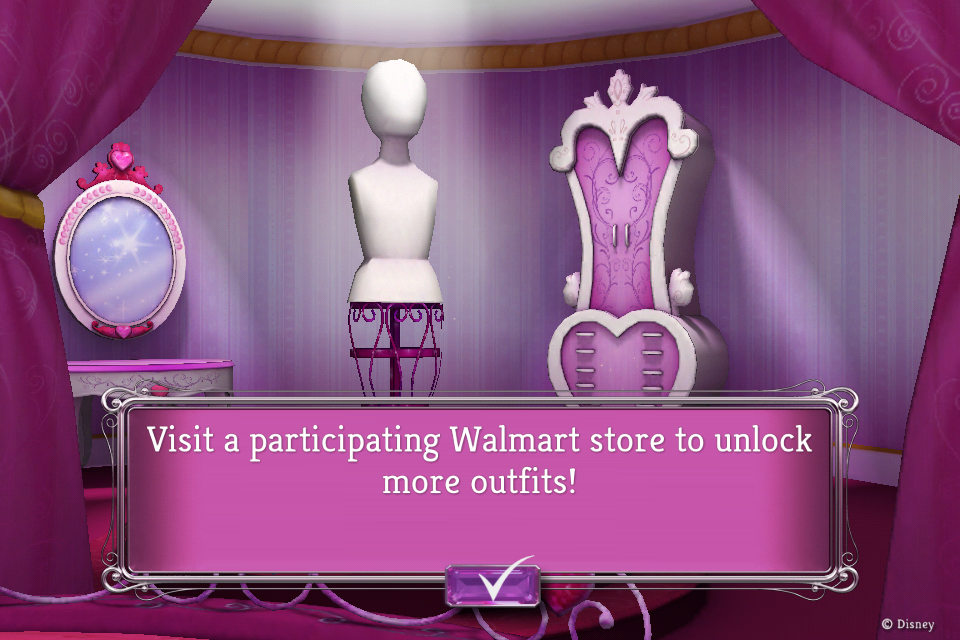 She immediately said she was ready to go and since we needed to buy princess party goods for our Princess Halloween party, I figured that would work out great. Once we pulled out the app at Walmart, we were told to scan the images to unlock more of the game. Our first image we saw was on the Cinderella Blu-Ray DVD case. We immediately found it and Hayley was mesmerized what came next. She was able to see the game in 3D and continue searching for more outfits visually.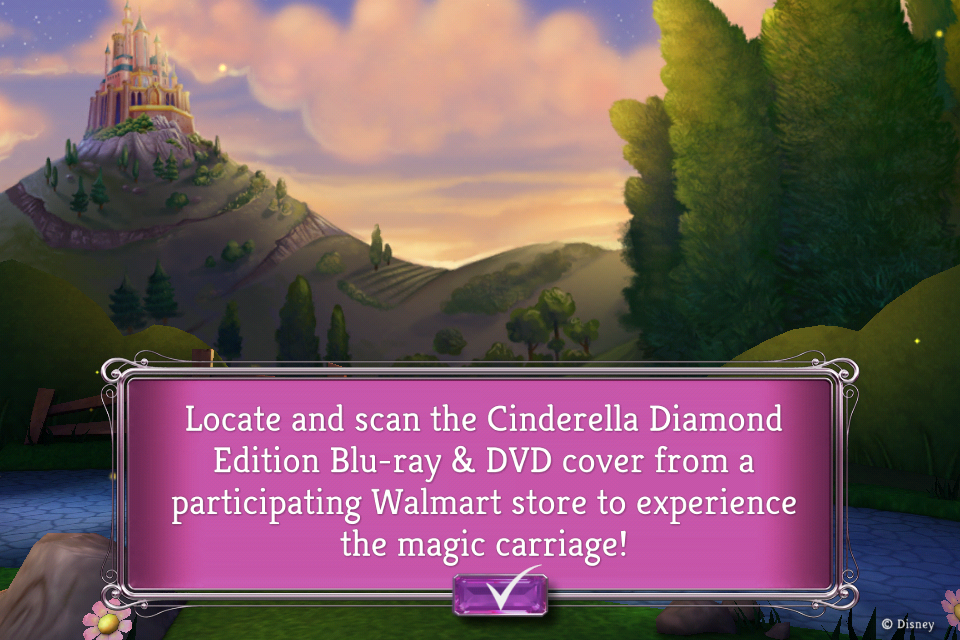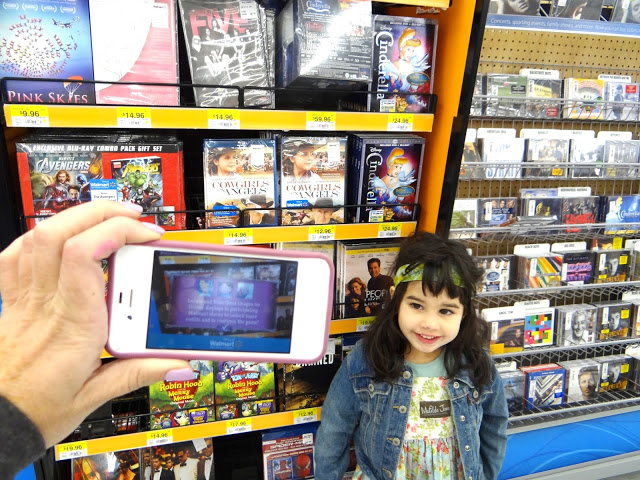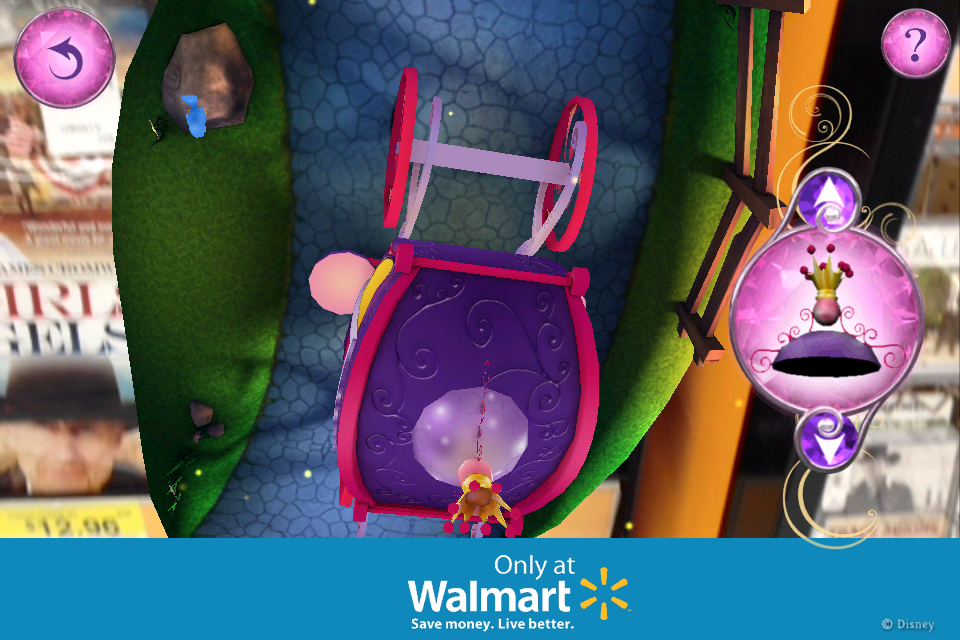 We were also able to take a picture in the carriage shop and put Hayley's picture in the actual princess carriage. To make the app even better, they developed a way so I can then scan and send this picture to my family and friends. Hayley certainly felt like a true princess!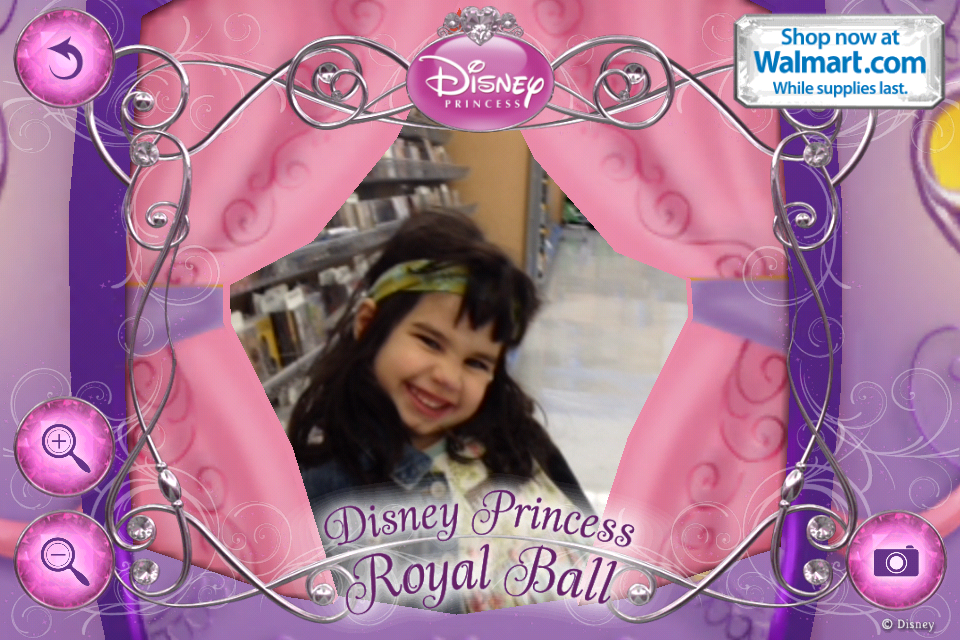 We had so much fun playing with the Royal Ball Augmented Reality App. Hayley could have played it for hours but I told her we really needed to go shopping for our Halloween Princess Party while we were in Walmart. Our first stop was heading to get Hayley a Cinderella outfit and she managed to run there and find it within 1 minute flat. She, of course, needed the Cinderella matching shoes and wand to go with it!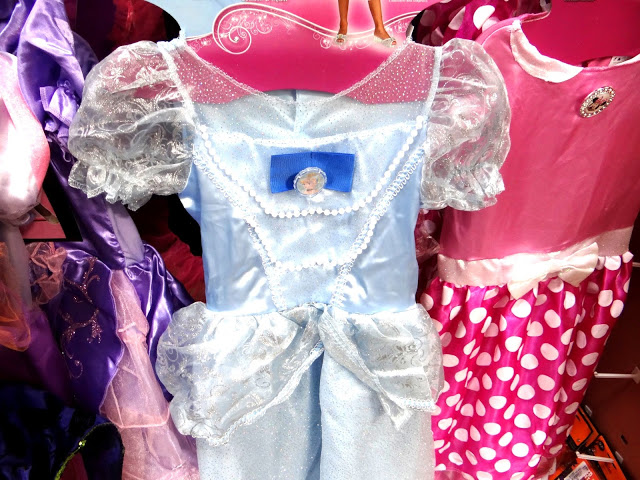 The last stop was to head to the Princess Party favors and stock up on what we needed for our Princess Halloween Party. We saw so many incredible Cinderella party favors, cups, plates, banners,etc. I ended up buying so much Cinderella goods because it was all so cute! I figured the children who attend the Princess Party would definitely appreciate it!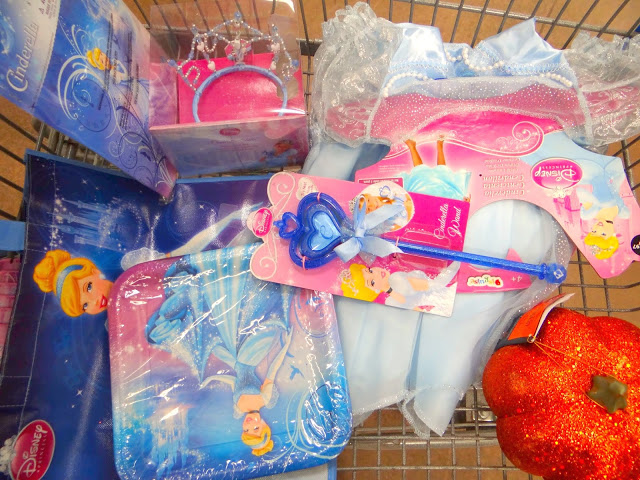 We had a great day using the Royal Ball Augmented Reality App and buying some great Princess supplies for our upcoming Princess Halloween Party. Of course, we had to buy some pumpkins to go with a complete theme. You can see my full shopping story here: google plus.
I can't wait to show you all how wonderfully our Halloween Princess Party will be in a few weeks! In the meantime, be sure to follow Disney on Twitter, Cinderella on Facebook, and all the Disney Princesses on Facebook. There is also a great new site to check out Cinderella themed party ideas, Princess activites, more about the app, and so much more on PlayNExplore.com.
Until our Princess #DisneyPrincessWMT Halloween Party, I leave you with this: