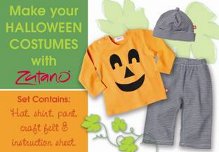 I have a self professed love of Zutano! I have wrote about my love of their adorable kids clothes before and I will be back in a few weeks, with another wonderful review-giveaway of their fall line! However, today I want to let you all know about their adorable Halloween costumes that you actually make at home to save time and money,instead of shopping for an expensive outfit.
I know what you are thinking- I have to make it? However, this is the easiest crafting project out there! We were sent the Zutano Jack-O-Latern Crafting Set. The craft set contains everything I needed to make Zane's outfit minus the glue, which is a household regular anyway. The kit contains black felt,  simple instruction template, an Orange long sleeve top, Black Candy Stripe Hat, and Black Candy Stripe Pants.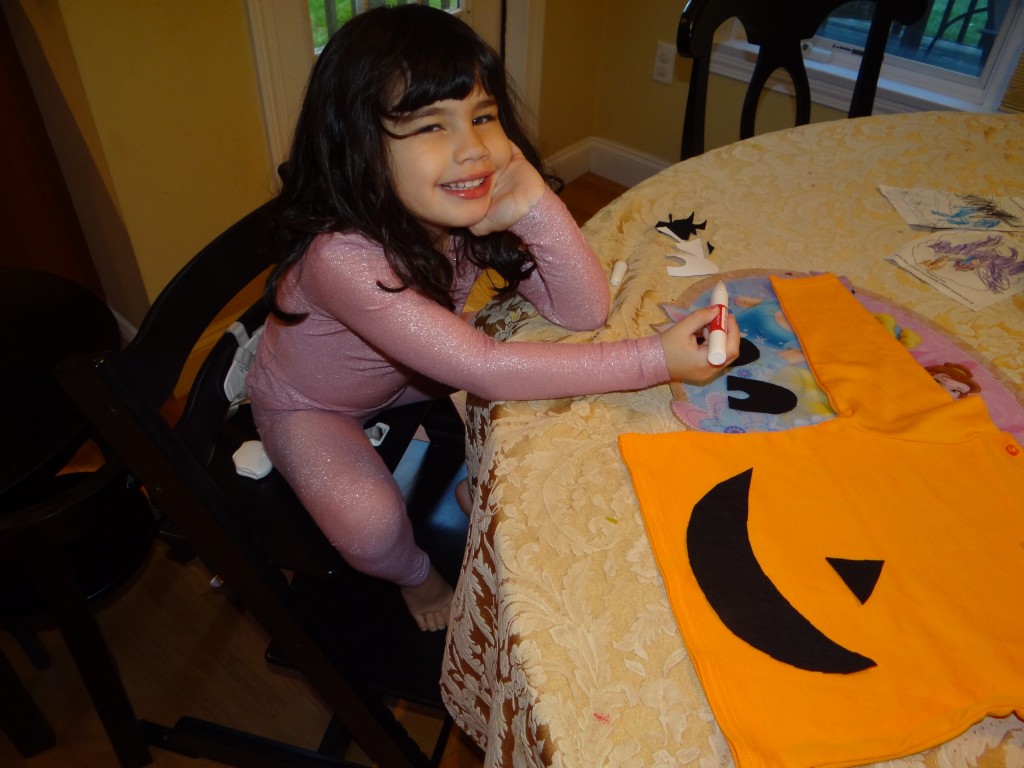 Basically, I used the template and cut out the felt according to the instructions. It was SO EASY to do, and I say that from a mom who is not necessarily the best with crafts. Then I glued on the cut out shapes to make the face of the pumpkin onto the orange long sleeve shirt. That is it! The pumpkin top was completed and it matched with the pants and hat that were included in the setup. In less than 10 minutes, Zane transformed to a magical pumpkin that he could wear on Halloween, and even the days leading up to Halloween. It also could last for a fall outfit, because I could take off the pumpkin face, and be left with an adorable outfit. It is a true win-win!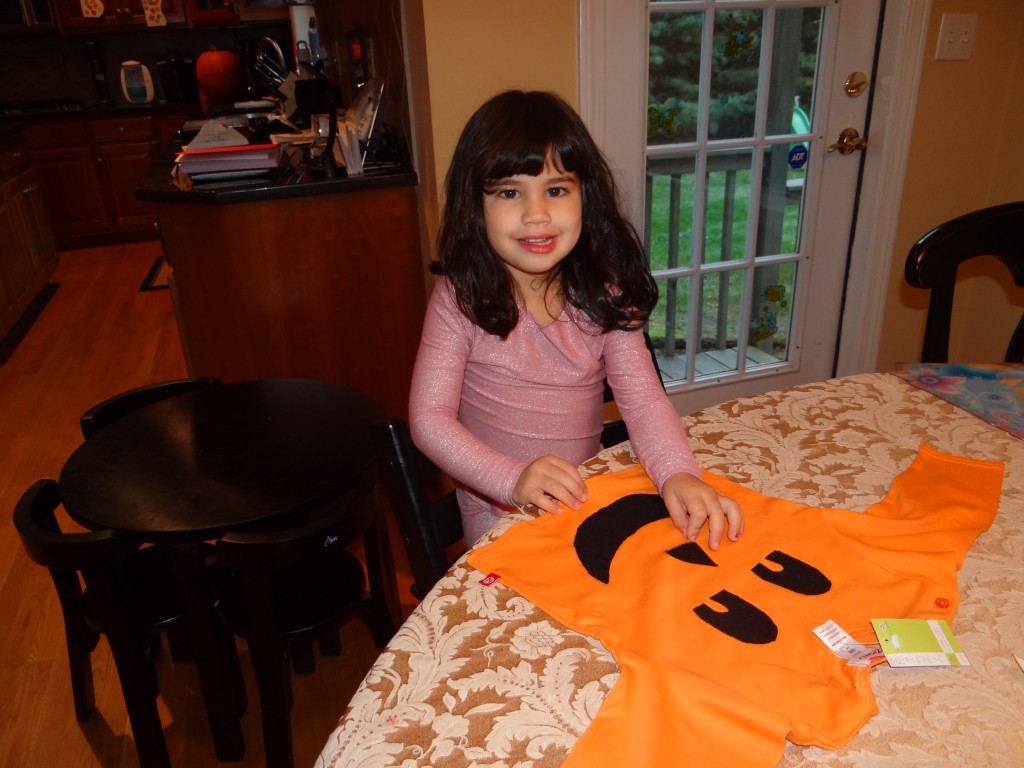 The Jack-O-Latern Zutano Baby Costume is available from 6 months to size 24 months and would be perfect for both boys and girls alike. They also have other costumes available on their site such as the make your own owl costume set. These outfits are sure to be the hit this Halloweeen and I love the fact that they are long sleeved so they will keep Zane warm on the chilly Halloween night!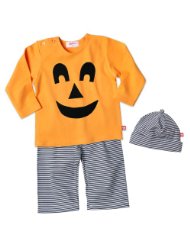 To find out more information, check out Zutano Halloween outfits or you can readily purchase the outfits on Amazon. Happy Halloween!
*I work with Zutano on product reviews and received the above product for review purposes. As always, all my opinions are my own and not swayed by outside sources.