It is bathing suit time! Are you all excited? I have to admit this year I am excited because I am thinnest I have been since I was 15 years old. My New Years Resolution of eating healthy and exercising has been helping! So, I am ready to rock a bikini this year- yes, I will admit I have every intention of sporting bikinis. I am so excited that my first bathing suit from the season came from the wonderful swimsuit company, Aerin Rose Swimsuits.
Aerin Rose:
Aerin Rose swimsuits are perfect for me because they had the innovative idea to create bra-sized swimwear. I know for one, when I am wearing underwire, I feel as if I have so much more support. It feels natural to transfer that feeling over to a swimsuit. Now when I go into a pool, the upper part of me looks perky and I am not nervous that my suit is going to fall down, even after chasing 2 small kids all over the pool.
Aerin's swimsuit collection is found online and in stores. They have one-piece swimsuits, sizes 6-14, and bra-sized separates including bikini tops and tankinis, from size 32-38 with hidden underwire and removable padding, and tummy contrail. Cup sizes available are B/C, D/DD, and F/G. The bottoms range in size from small-XL in solids and prints including the ultra high waist brief, low rise hipster, a-line skirts, and many more.
For my review, I received the convertible underwire Bandeu with Shirred Skirted Bottom in the watermelon color. The swimsuit is gorgeous. I generally wear a size 2/4, so the swimsuit was slightly big but it still looked terrific. Really the only one who knew it was big, was me!  The color popped out and made me look tan, even with the light color I have now. I felt completely comfortable in the underwire and loved the extra support. I can wear the top one of two ways: one with the bow tied around my neck for extra support, or I can also wear it strapless and tie the bow around my back. I generally mix up the looks when I wear the bikini. I also love that the bottom is higher waisted so it covers my trouble spot- the lower part of my stomach area. I feel super comfortable in the bikini and can't wait to rock it this summer. If you are looking for adorable swimsuits, look no further than Aerin Rose Swim. They are also on Facebook at Aerin Rose Swim.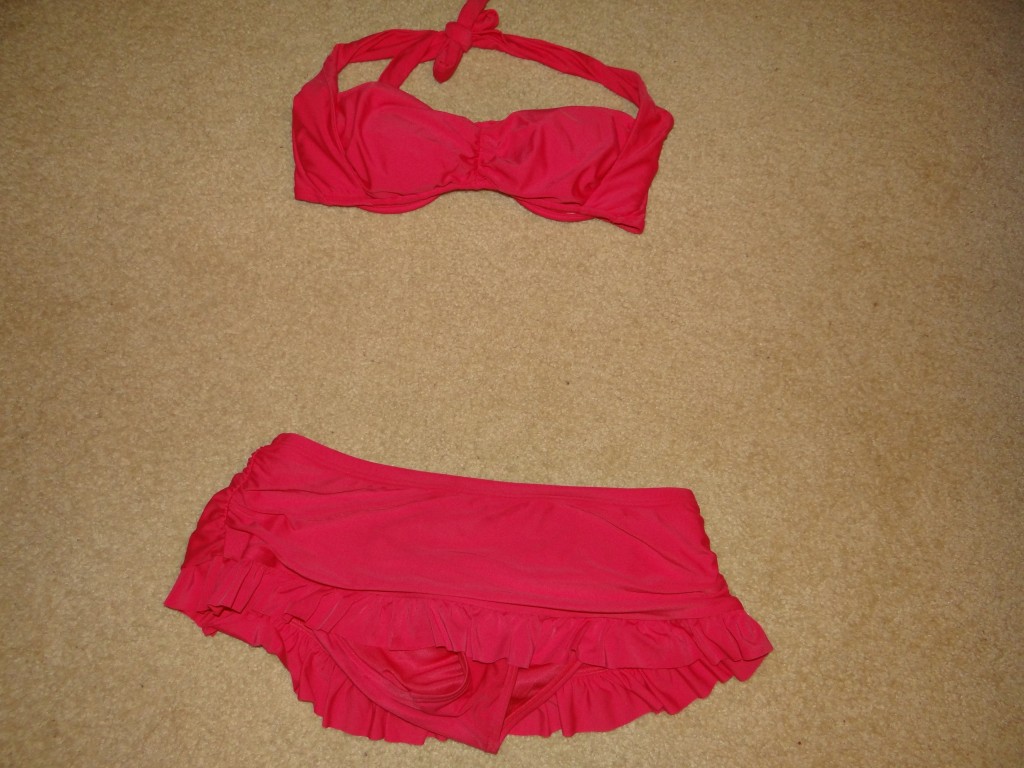 Solis Active No- Show Top:

In the summer, I love to play beach volleyball but I hate having to play with just a bikini on. Sometimes doing the exercise, will make that swimsuit not stay on. Have you had a case where you played a sport in a bikini and wish you had a cover-up for more support?
With the No Show Bikini Top from Solis Active, one can wear their favorite bikini and keep your active lifestyle! The No Show Active Top is a bikini top cover up that is designed to be worn OVER your bikini when you want to be active. Simply unzip when you want to take it off and lay out!
I have recently begun to wear my No Show Bikini Top to start training for my 5K run and it is so unbelievably comfortable. Even in the hottest of weather, the material of the top is very breathable and keeps me cool. I don't have to do any adjustments once I have the top on. Sometimes, I even wear my No Show top alone and it provides plenty of support. If you are interested for a fantastic summer product, check out Solis Active No- Show top. You will be happy you did!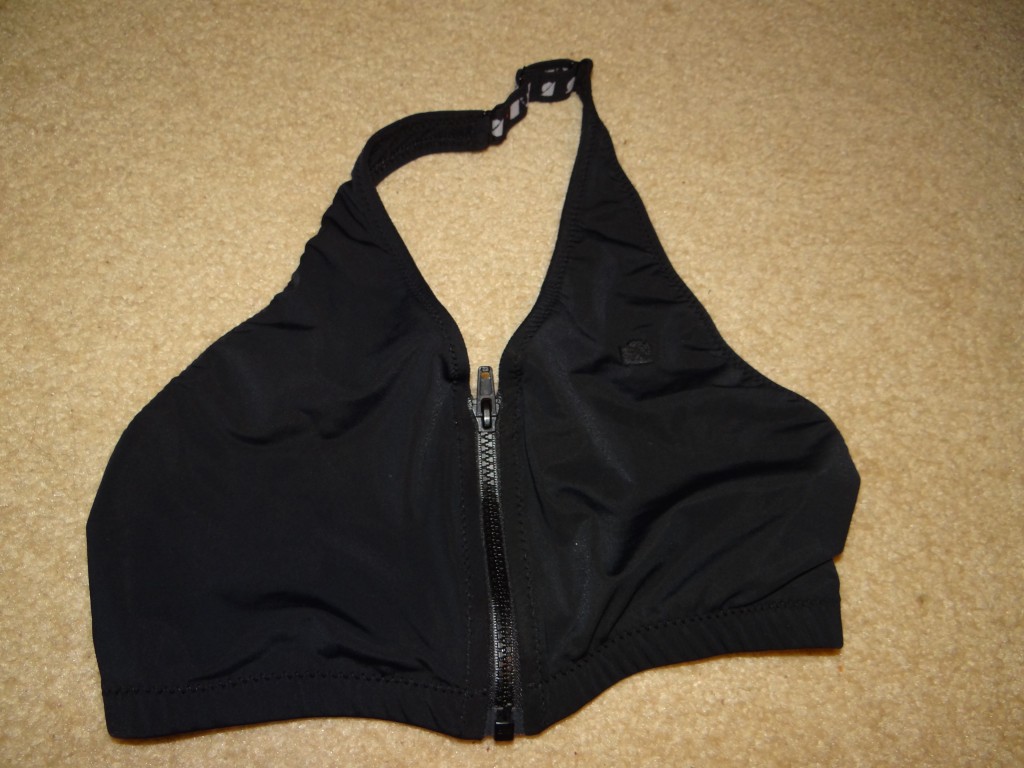 *Thanks to the PR firm for supplying me products to review. As always, all my opinions are my own and not swayed by outside sources.