I love my dishwasher…I hate my dishwasher! One might ask how it is possible to both love and hate your dishwasher. The answer is that is very easy. For me, I can't live without my dishwasher. I run it at least twice a day because we go through a million bottles, dishes, sippy cups, utensils, cups a day. I just don't have the time with two small kids to hand wash everything. I wish I did, but in reality, there are only 24 hours in the day, and I rather spend that time with my kids than hand washing my dishes. So, I use my dishwasher a lot but here is where the hate side comes in: my dishwasher does not do a good job cleaning. At least that is what I thought until I found out that it is not my dishwasher, but rather the detergent that was not doing the job. That is right- no need to go out to the store to buy a new dishwasher; you simply need to buy new dishwasher detergent booster for your dishwasher. My new favorite is OxiClean Dishwashing Booster.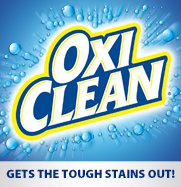 When I was searching the internet to find out why people were constantly complaining about their dishwasher, I found a really interesting fact. In July 2010, a ban on phosphates required the reformulation of dishwasher detergents. Since then, consumers have noticed that their dishes are just not as clean as they used to be. In fact, many experience a cloudy film on their glasses and dishes that can build up over time. Some consumers may have even considered replacing their dishwasher to try and resolve the problem….but it's not the dishwasher's fault! Interesting that this was the reason why we all complained about our dishwashers. Along the same lines, I dove deeper into some stats and they truly all made sense:
69% of respondents either do not know what phosphates are (14%) or that they were banned from dishwashing detergents (55%)
49% feel frustrated because they don't know what's causing the spots on dishes
Top three things that consumers believe cause the spots/cloudy dishes are dishwashing detergent (50%), hard water (34%), dishwasher not working well (30%)
Over half (56%) have switched their detergent 2-5 times
88% agree or strongly agree that it is embarrassing to serve on dishes that have spots or are cloudy
Almost 1 in 3 (32%) say their biggest kitchen challenge is achieving sparkly dishes; 30% say spots on dishes are their biggest kitchen complaint
With all these stats and facts, I have made the switch to  using OxiClean. OxiClean Dishwashing Booster can eliminate spots, residue, and cloudy film in just one wash and then keep dishware crystal clear wash after wash.  The best part is I don't even need to rinse my dishes before I put them in the dishwasher. My husband always told me to make sure I do a quick rinse of the dishes before I put them in. He was so adamant because everytime I put dishes in prior to making the switch to Oxiclean, it would still come out filthy. We would pull out the dishes and it would have streaks all over, as well as residual food on it-YUCK!! When I told him that with OxiClean Dishwashing Booster, I don't need to rinse the dishes first, he was not so sure.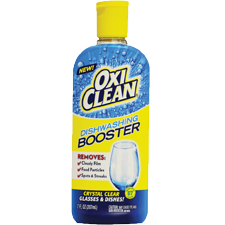 So we did the test. I served a tray with crackers with sunflower seed butter. Once it was finished, this lovely spread was left of the bottom: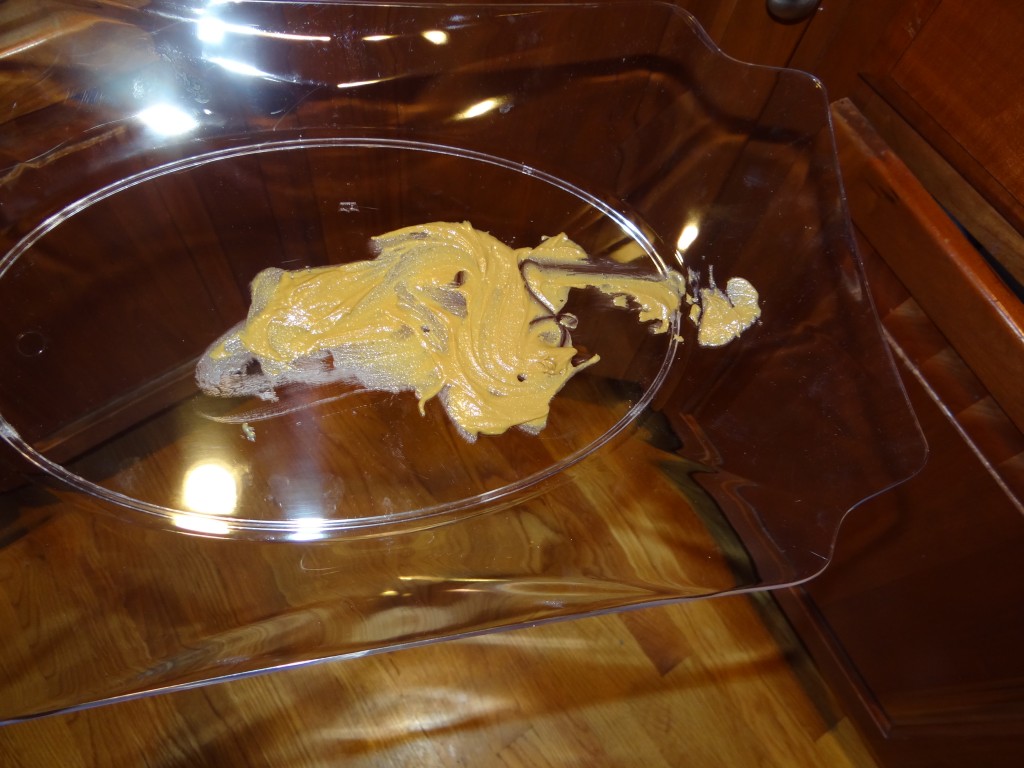 When I added in the OxiClean Dishwashing Booster, this is how it came out: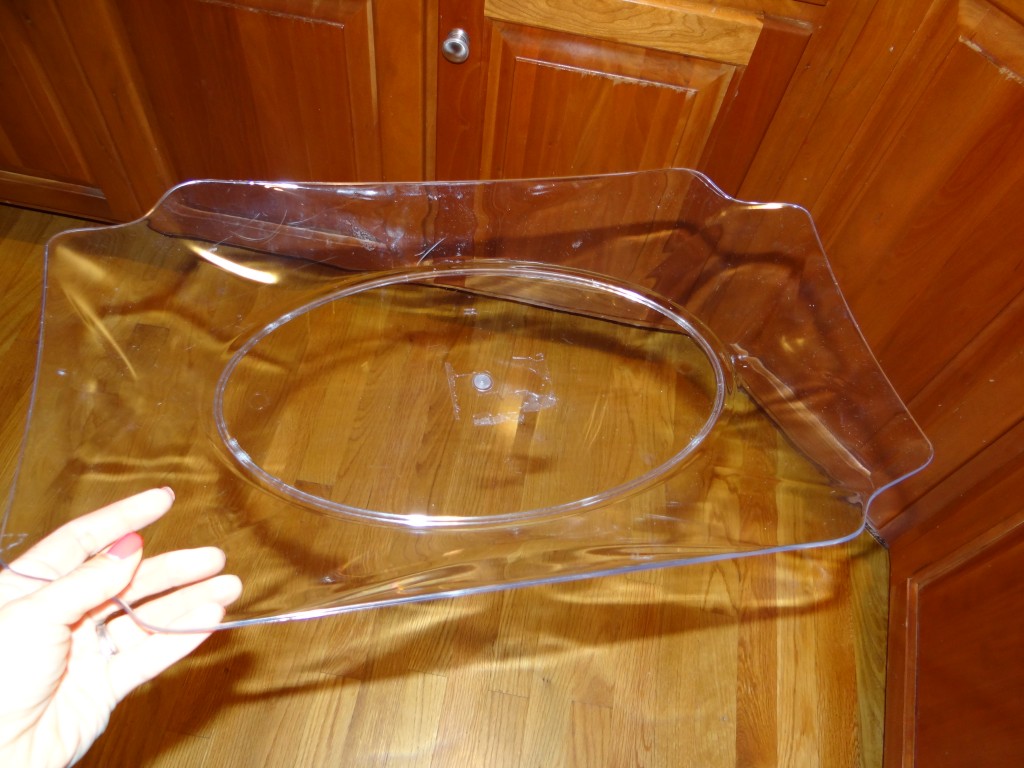 Look how clean it is! No streaks, left over food, cloudiness, or mess- just pure cleanliness!
If you are thinking about how the OxiClean Dishwashing Booster works, here are some steps to assure you have clean dishes:
To eliminate the cloudy film in just one wash (Get the OxiClean First Wash Wow):
1) Add two squirts of OxiClean Dishwashing Booster into the bottom of the dishwasher
2) And, fill the rinse agent dispenser
3) Place your detergent in main wash cup as usual
For ongoing use to help keep the cloudy film from returning:
1) Refill rinse agent dispenser with Booster as needed (about once per month) – No additional rinse
agent is needed
2) For tough film and spots, add two squirts into bottom of the dishwasher
I don't think I will ever wash my dishes without adding in the OxiClean Dishwashing Booster. Have you tried it yet?  Do you want a way to make your dishes look sparkling clean? If so, check out Oxiclean Dishwashing Booster for yourself?  You can learn more by visiting their site at OxiClean.com. OxiClean is also on Facebook at: http://www.facebook.com/OxiClean
*I wrote this review while participating in a blog tour by Mom Central Consulting on behalf of OxiClean and received a product sample and serving tray to facilitate my review, and a promotional item to thank me for taking the time to participate.