Dr. Brown is an amazing company that sells products such as bottles, pacifies, feeding accessories, and teethers for young children/babies. I will fully admit that we ONLY used Dr. Brown's bottles for both Hayley and Zane. Hayley had tremendous colic as a young baby and Dr. Brown bottles were  the only bottles that made feeding enjoyable for both her and I. Any other bottle and she would cry bloody murder! We love Dr. Brown!
Thankfully, we just found out that Dr. Brown makes training sippy cups. I did not know that, so I thought I tell all my readers about their wonderful  training cups as well. Zane is at the age where he is doing O'kay with a sippy cup but will not take his milk in one. I have no idea why but the thought of taking milk in any sippy cup, has Zane running for the hills. With the new Dr. Brown training cups, he has now successfully begin to take milk from his cup. This is a huge improvement from a few weeks back when it was only the bottle.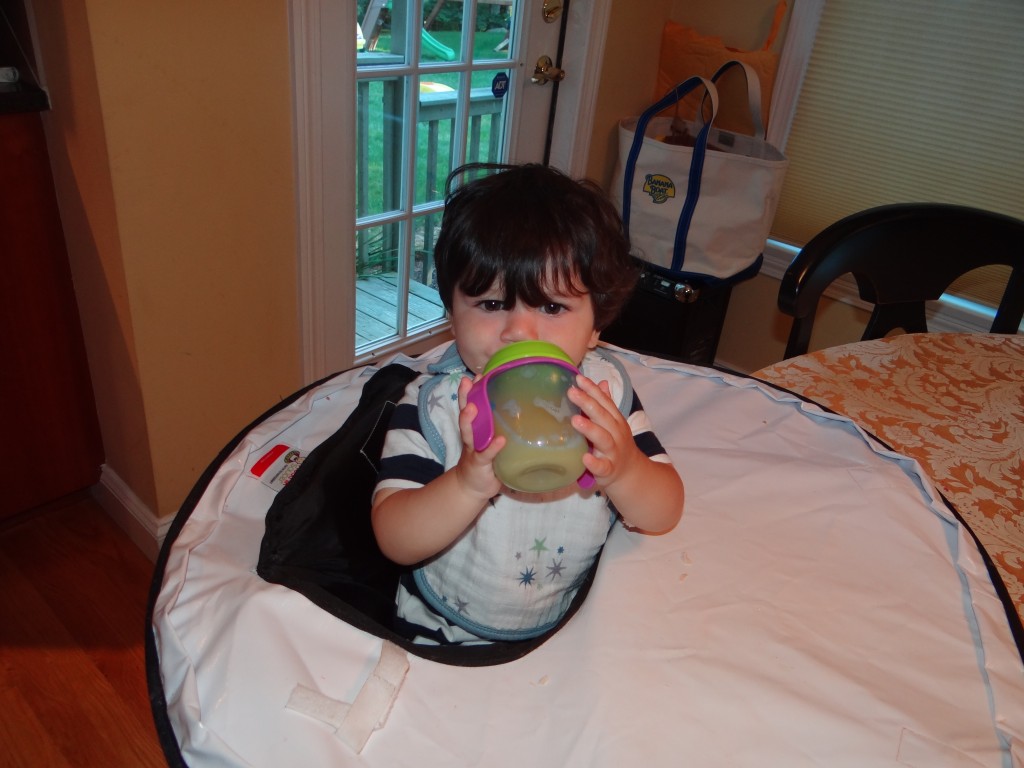 Dr. Brown came out with two types of training cups: the Hard-Spout Cup and the Soft-Spout Cup. Both training cups are fantastic but it really depends on whether your child likes to drink from a hard/soft spout. These training cups are the perfect transition from the bottle and Zane can now readily adapt to either cup.
We did start him out with the soft-spout since it was easier but he has begun to master using the hard-spout in the last couple of days. Hayley LOVES using the hard-spout as well, although we take off the valve for her! The Soft-Spout training cup holds 180 ml of liquid or 6 fluid ounce's. The Hard-Spout holds 270 ml of liquid, so it holds about 100 ml more than the Soft-Spout. The only difference between the two cups aside from the amount of liquid it holds, is the cup is slightly lighter and more easier to be held by a younger baby than the Hard-Spout. The Soft-Spout obviously has a flexible drinking spout.  The Soft-Spout is recommended for babies 6+ months and the Hard-Spout is recommended for babies 9+ months. The Hard-Spout is ideal for the teething baby!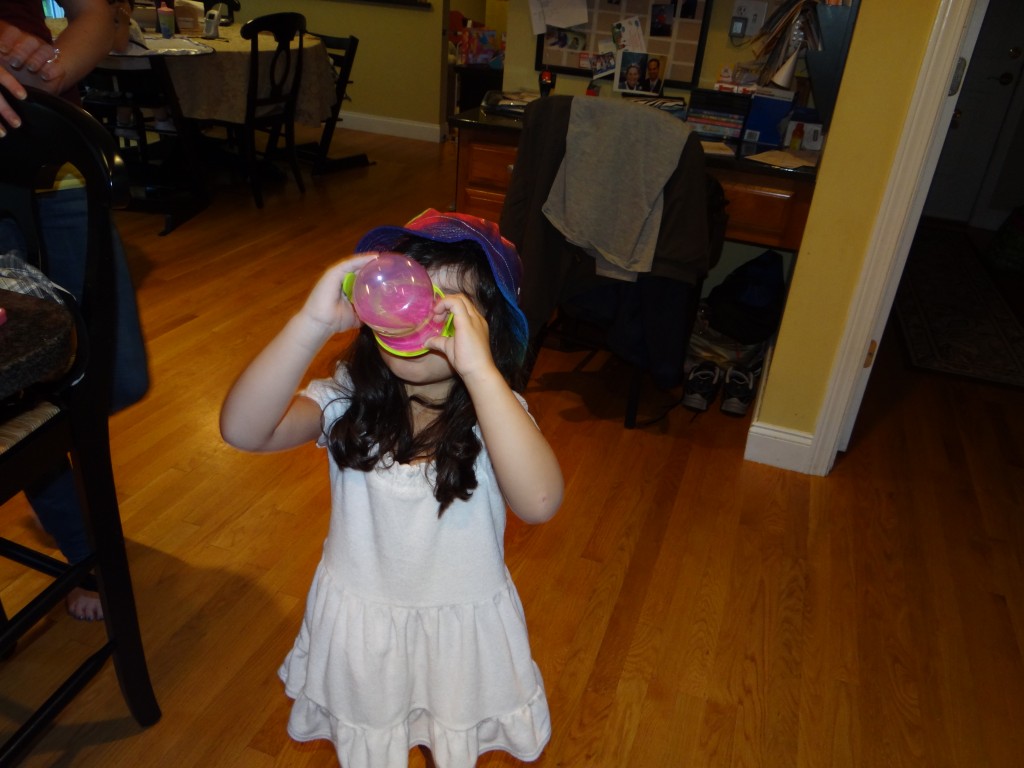 Both of these cups are the perfect starter cups for babies and are interchangeable!  They feature a Sip-Activated Valve which keeps the cup spill-proof while providing easy flow of liquid when the baby drinks- only the baby's mouth activates the valve so there's no mess when the baby is not drinking. The unique  Soft spout is also  100% Silicone which helps babies transition from bottles to cups.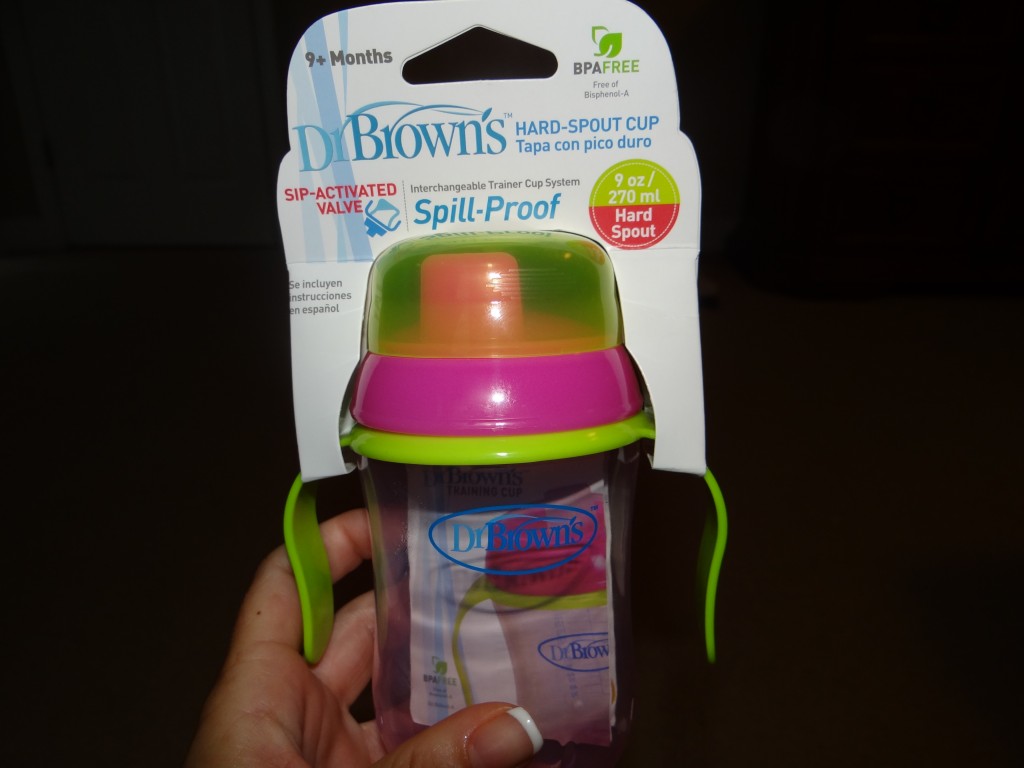 The cups are so easy to assemble and are readily dishwasher safe. It takes a second to disassemble the valve for cleaning purposes but I had no problem doing this. As said before, I use the Dr. Brown bottles and I am used to removing the parts for cleaning purposes. It is quite easy to do! All of the cups are BPA-free and Bisphenol-A free.
I highly recommend these Dr. Brown Sippy Cups. Zane and Hayley both love them and so does mommy!  Check out Dr. Brown on their website today and see all their incredible baby products including these fabulous training cups!
* I was provided these training cups for review purposes. As always, all my opinions are my own and not swayed by outside sources.