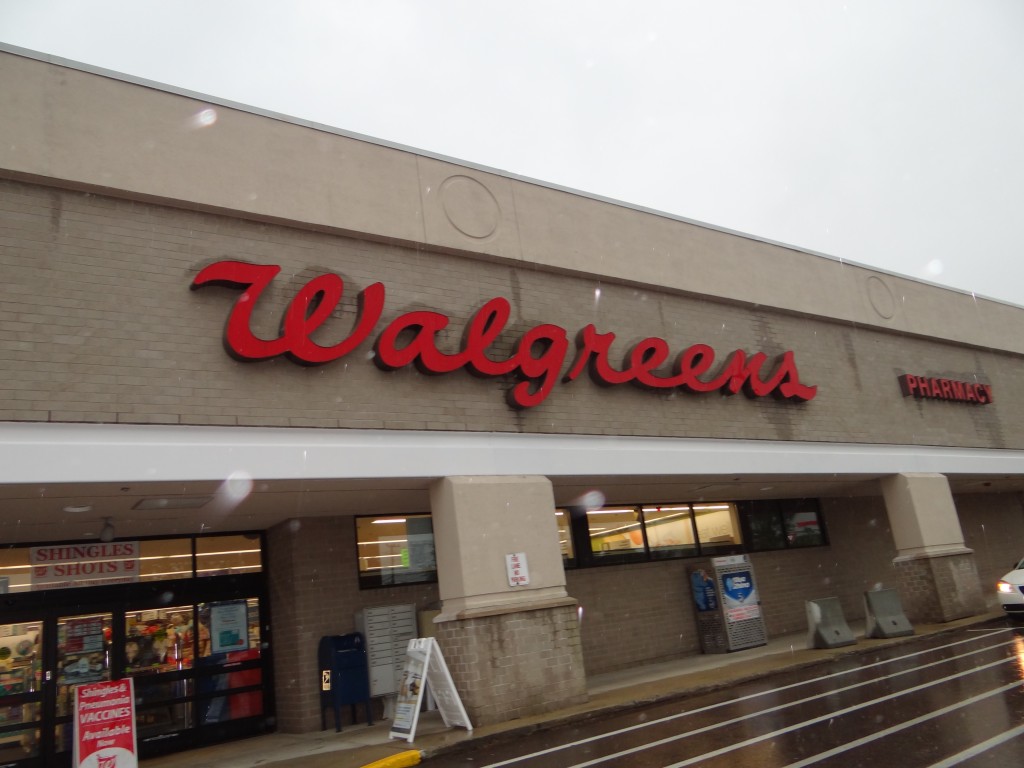 As most of you know, I am general dentist who specializes in treating children. I work in a very low income community where most of the children who come to see me, don't have any insurance. We are thankful that the government has provided us with a grant to help these children year after year. It truly is a rewarding job, however, it can also be a devastating job. Many times, parents come to see us with their children who suffers from some serious dental infections. Although I can readily extract the baby tooth or provide other necessary methods of care, I have to put them on antibiotics, and other forms of medicine. When this happens, parents sometimes tell me that they don't have the money to spend on drugs- it is truly heart-wrenching! That is why I was excited when I found about the new Walgreens Prescription Savings Club that can help them get their medicines at an extremely affordable rate.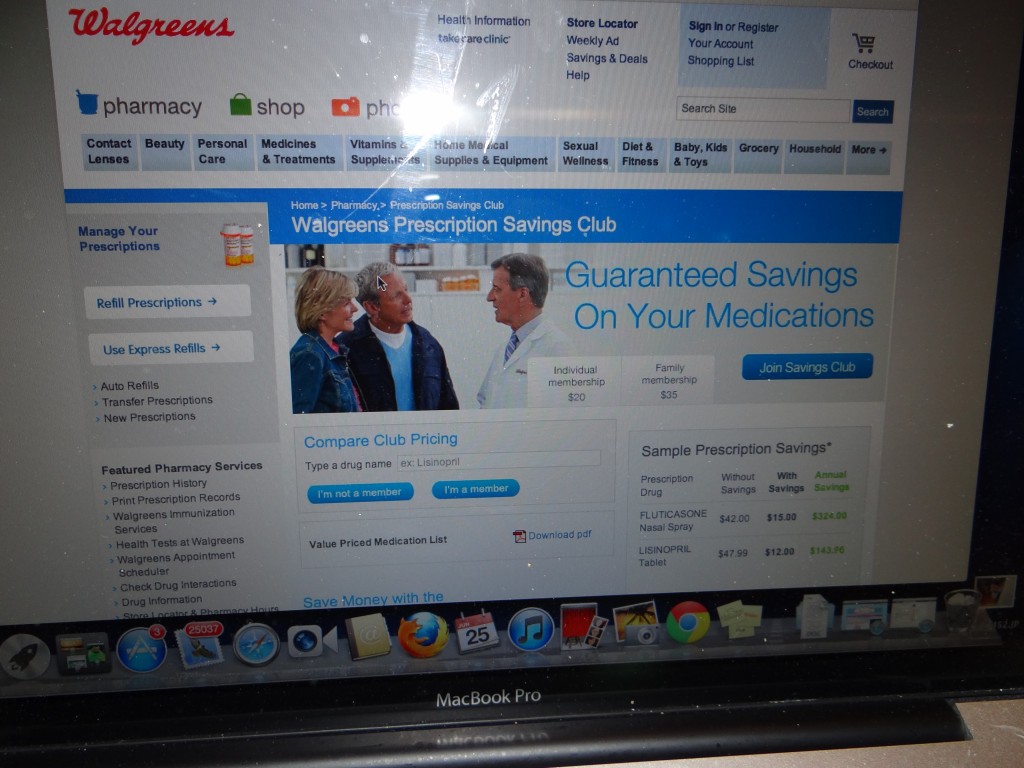 If you have not heard about the Walgreens Prescription Savings Club, it is a plan that you can sign up for those people who do not have insurance or their insurance simply doesn't cover the exuberant costs for their medications. While I was interested to try this to learn more to relay to my patients, I was equally excited to purchase the Walgreens Prescription Savings Club for my family. We do have insurance but as most insurances go, sometimes we end up paying an arm and a leg on medicines. For Zane, because of his severe food allergies and eczema, we need to purchase expensive medicines and creams to help him cope with the allergies. It adds up to be a pretty penny every week and we are always looking for ways to try to save us money, just as everyone is probably trying to do in this economy.
This past weekend, Zane and I headed to Walgreens to purchase the Walgreens Prescription Savings Club. We had a big shopping this week so I thought it would be a great time to stop and purchase the savings plan. I feel very lucky that Walgreens is only 3 miles from my house.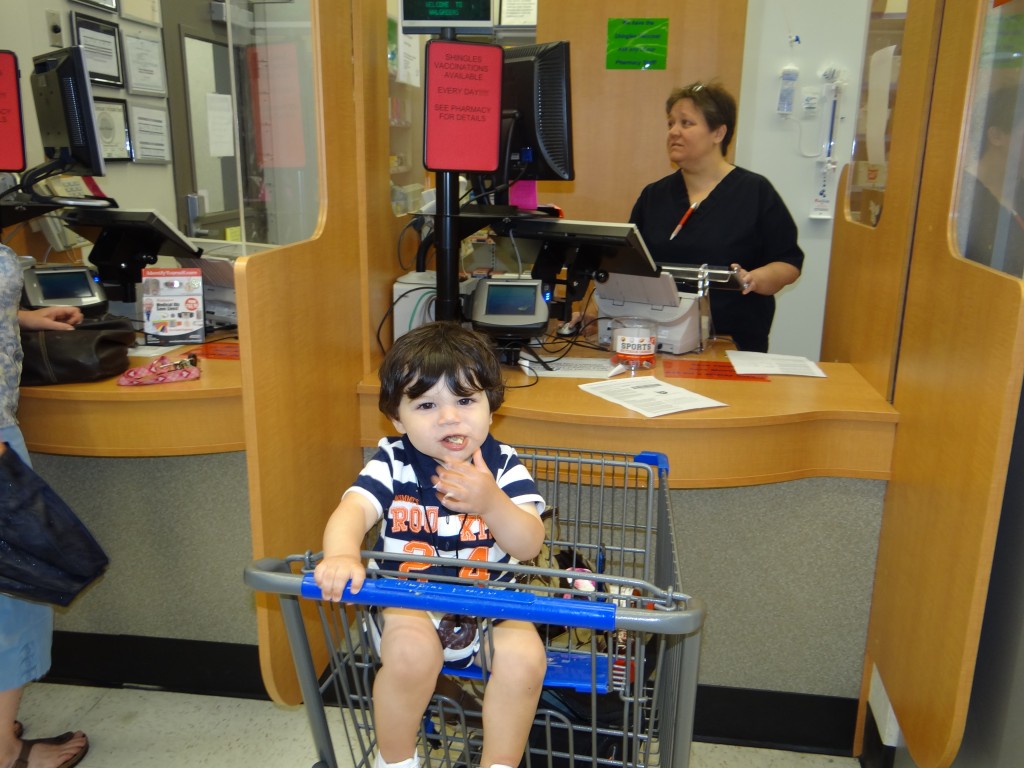 We did our shopping and headed to that pharmacy section. We were greeted with the most wonderful and extremely knowledgeable technician. I have to be honest though, everyone who works at our local Walgreens is amazing!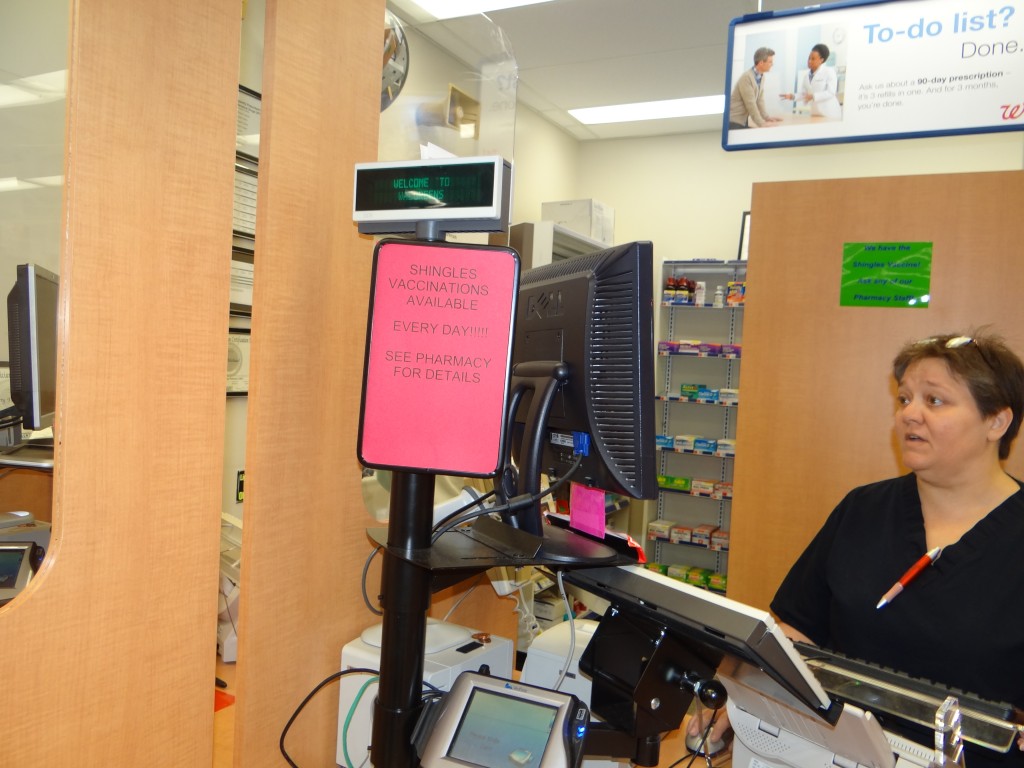 She told us that we could purchase the individual plan for $20 a year or a family plan for $35 a year. Since we are a family of 4 and we need medicines for the kids on a regular basis, we went with this plan. It took us all of three minutes for her to enter our information in the computer, and we were set up with our plan. We received a temporary number to use that same day, and she told us we would receive the regular card in a few days.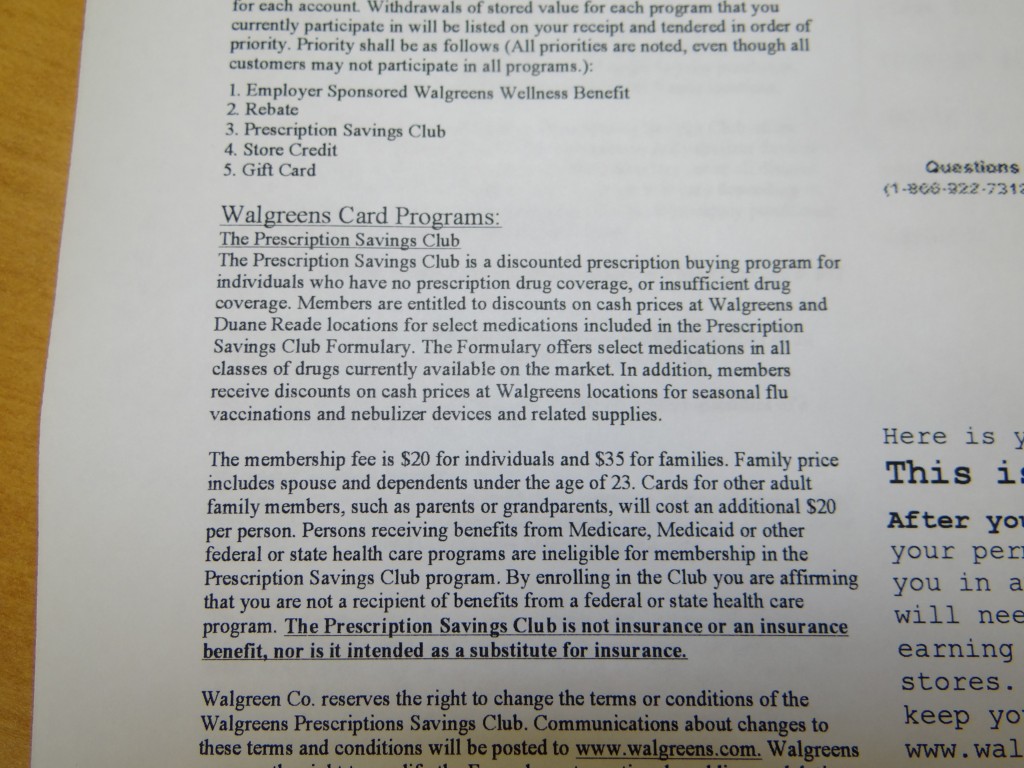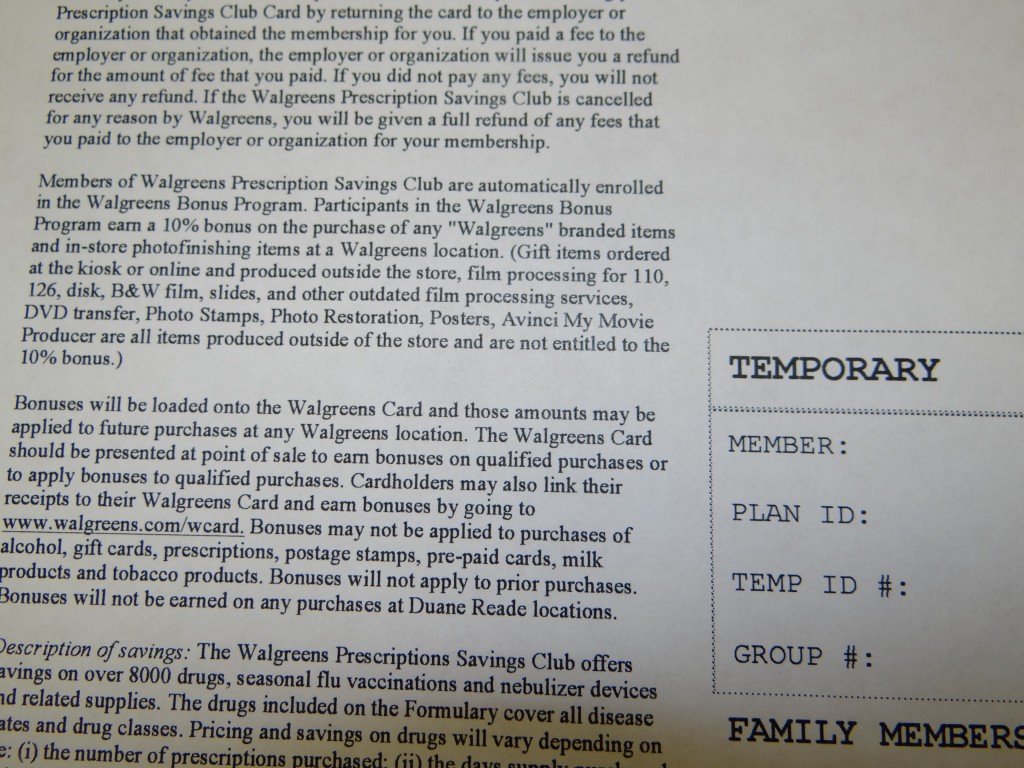 After I went home, I was so excited that not only will this Walgreens Presciption Savings Club helped our family out but it will also help my wonderful children at work in receiving their medicines. I went to tell my husband right away.  He usually is not too keen on me signing up for anything without letting him know but he was so impressed with the Walgreens plan as well! He had never heard of it and he equally thought it was a terrific prescription plan!
With the Walgreens Prescription Savings Club, members will get special discounts off the cash price of thousands of brand name and generic medicines, as well as numerous other benefits when they use their card throughout the store. They offer a savings guaranteed policy that if you don't save at least the cost of your prescription card membership fee in one year, they will make up the difference. On the Walgreens online site, they noted an example of how much you would save if you purchased the Walgreens Prescription Club. They featured the product Fluticasone, which is a nasal spray. They said without the savings, it would cost the consumer $42.00 and with the savings plan, it would cost $15.00- that is a total of $324.00 total-AMAZING!
Some other great features in purchasing the Savings Plan #rxsavingsclub, is it will save you 5-20 percent off most immunizations. It will also save on preventive and lifestyle medicines that your insurance may not cover.  Included in the wonderful savings plan is even pet medicines! One of my favorite features aside from the fact that I am saving money on my prescriptions, is I will save 10 percent off of most Walgreen Brand products. I know I shop Walgreens brands a lot and with using this card, I can accumulate money to buy products at reduced prices. Total score in my eyes!
Don't worry if you have insurance because you can readily have both your private insurance and Walgreens plan. When you purchase the Walgreens Prescription Plan, you can let the pharmacist know that you have both family insurance and the Walgreens plan. They will then let you know if using the plan or your insurance would be the most affordable for that specific medicine.
I can not say enough good things about the Walgreens Prescription Savings Club! I can't wait to to go into the office tomorrow and tell them all about it. Before you head out to go purchase your own Walgreens Prescription Savings Club, make sure you check out my google plus story as well as friending Walgreens on Facebook/Twitter.
I am a member of the Collective Bias™ Social Fabric® Community.  This shop has been compensated as part of a social shopper insights study for Collective Bias™ and Walgreens. #CBias #SocialFabric" As always, all my opinions are my own and not swayed by outside sources.