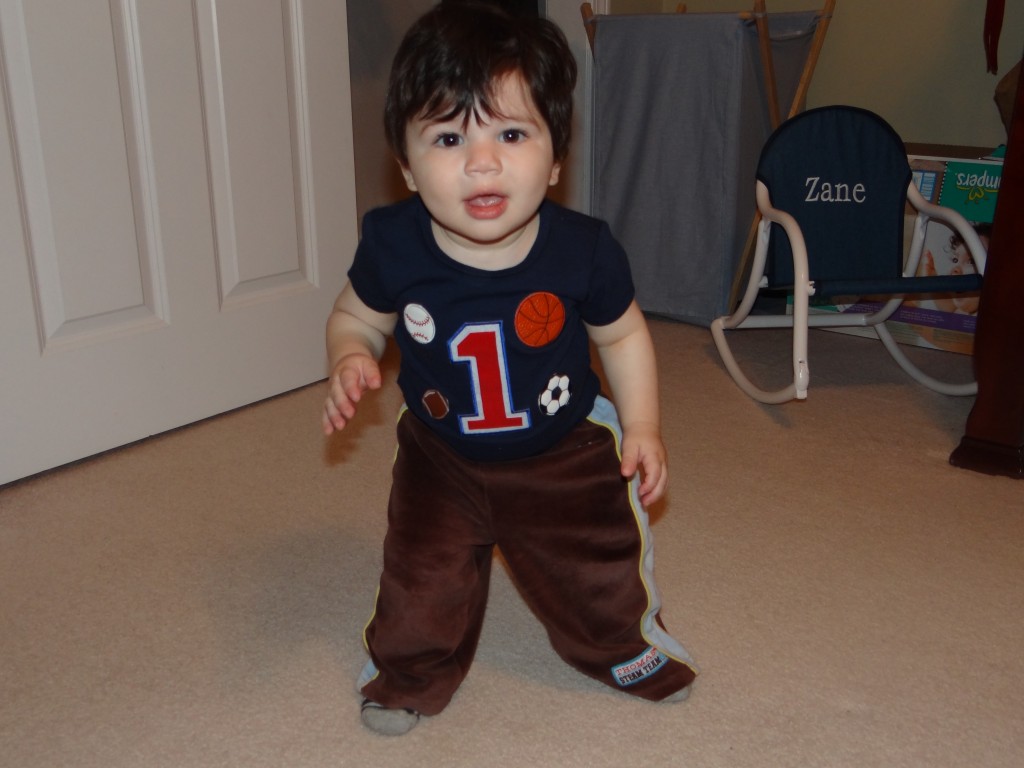 I wanted to blog about this for awhile now and I am finally getting around to writing it. As most of you know via my fb or twitter feeds, Zane has wicked bad food allergies. I am going to bring you back to when he was first born and take it from there.
When Zane was first born, he had terrible cradle cap that could not be resolved by any amount of  daily wash or oil. Believe me, I tried it all and his cradle cap never really diminished till month #4. After the cradle cap went away, Zane began to get terrible skin rashes. I would keep bringing it up to the doctor at his appointments but the doctor kept telling me he suffered from bad eczema. We tried several products but with each month passing, his eczema got progressively worse. I was then told to try prescription hydro-cortisone creme which did the trick for a day or two, however, the minute I stopped using it, the rashes would continue. The rashes and his skin condition got so bad that poor Zane would scratch all night and we would wake up to bloody sheets. It was truly horrible!
I decided to take matters into my own hands. I knew there was something wrong- call it Mom institution if you like, but I knew something was happening to my sweet baby boy. After hearing that I needed a referral for different allergists, I decided to call Boston Children Hospital. I have a good friend, Rebecca D, who suggested I call the allergy center at Bostons and I owe her everything for giving me their name! I made the call and our appointment was set for March 18. I was just happy that we would finally see an allergist and perhaps figure out what is going on with Zane.
When we were driving to Boston, I asked my husband if he thought anything was wrong with Zane- meaning did he think that Zane had food allergies. His response was no but he would appease me by going. We arrived at the hospital and met with the nicest allergist who told us all about what they would be doing with Zane. They told us they would do skin testing and blood testing. They also told us it would be a long appointment with Zane being unhappy at times. I was fine with it- I just wanted to get an answer.
So, after 5 very long hours, 3 viles of blood being drawn, and a round of 8 variable scratch tests- we got an answer. Zane has very bad food allergies- he is allergic to peanuts, eggs, milk, soy, and fish with his peanut allergy being very severe. The minute they gave him the scratch test, there was instantaneous positives. After combining the blood tests (positive for egg, peanuts, fish), it was confirmed. My next question for the doctor was what should I do? He has been on a milk based formula for a long time and he is due to switch to whole milk. She told me to continue his milk based formula and to not give him any regular milk until they give him a personal controlled test in the hospital. The blood test for milk did come back negative so there is still some hope in that department.
My question for my readers- Do you know someone inflicted with food allergies? Do you have any suggestions? I know this is going to be a long journey ahead of us but as I always say, you take one day at a time!