The perfect convertible car seat is one vital product that you will NEED as a mom. There are so many kids products that you might want, but not too many that you will need to get your kids through their first few years of life. One of the most important products is finding the perfect carseat for your child. While there are so many choices for convertible carseats on the market, not too many can claim to be award winning and allow for the safety, quality, and value that Diono is known for!
This past year, Diono changed their name from Sunshine Kids to Diono. Although their name is changed, they continue to be the world leader in car seats and family travel accessories throughout the world. Rigorous safety testing and thoughtful design have earned Diono more than 50 international awards for convenience, reliability, and thoughtful design. All of their products are safe and made of incredible steel frame quality which adds to the carseat fantastic design. One of the first things I did when the Diono box came, was install it. I was deciding if I should give the Diono Radian RXT carseat to Hayley or to Zane, but after Hayley fought with me, that she wanted the new carseat, we gave it to her. We then transferred Hayley's carseat to Zane, and kept him rear facing. Installation was a real cinch. The restraint uses the SuperLatch Installations system which uses the vehicles's lower anchor points or top tether to install the carseat. I followed the instruction manual that came with the carseat and it was so incredibly easy to put together. The manual shows you every which way you can use your Diono carseat including forward facing, backwards facing, or as a booster.
The diversibility of the carseat is fantastic. If we used this carseat for Zane, we could have kept him in it till 2, then allowed him to go forward facing, and finally switching him to a booster. With Hayley, even though she is allowed to sit in a  booster, I plan to keep her forward facing in the carseat position for awhile longer. The 3-1 feature of the Diono Radian RXT convertible carseat is great. In terms of correct weights, Radian recommends to use the carseat for a child weighing between 5-120 lbs. The maximum height/weight  for rear facing  is 45 lbs, as well as 44″. For the forward facing position with the 5 point harness, it is 80 lbs, as well as 57″. The booster component should be used for children 50-120 lbs, as well as under 57″.
One of the greatest features of the 5 point harness rear facing position, is it allows you to keep your child rear facing to 45 lbs. This is the highest rear facing weight carseat on the market. With the new law to keep your child rear facing till 2, Radian really stepped up and helped moms out there by increasing the weight limit. Radian also increased the deepness of the seat which allowed for plenty of leg room for your child.  I also love the 80 lb limit of the carseat before switching to a booster! I feel comfortable in knowing that there is no rush to switch Hayley to a booster when I use this carseat.
The Diono Radian 3 in 1 carseat is available in many colors including cobalt blue, daytona red, plum, rugby, shadow, and storm. They each have a memory foam padding for superior comfort, 5 shoulder and 3 buckle positions for custom fit, expandable sides and longer seat button for leg support, 12 height positions for adjustable head support, and 2 recline positions for forward facing mode.  It also comes with 4 cup holders which is truly fantastic over my other carseat that does not have a carseat cup holder. I really wouldn't make many improvements on this carseat at all! We truly love it and find it is a great deal for your money!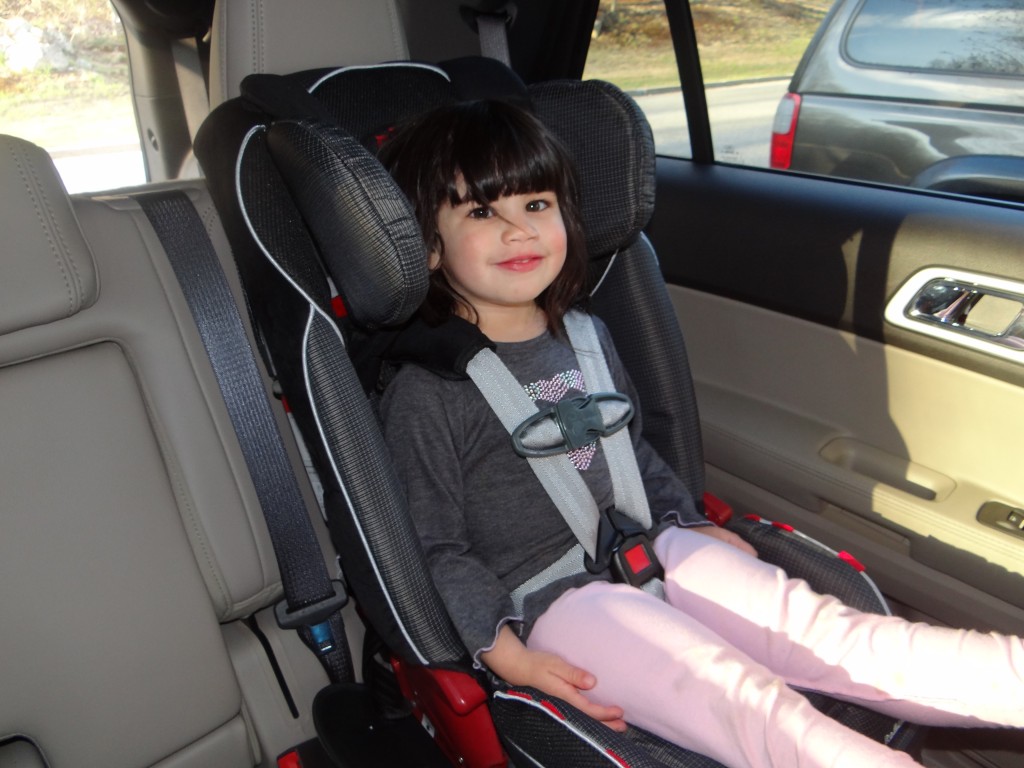 Buy it: You can purchase the Diono Radian RXT Convertible Carseat from Amazon for $284.00. 
Win it: One winner will receive their choice of a Diono Radian RXT Convertible Carseat. This giveaway is run via rafflecopter so click continue reading to see the actual giveaway and enter. The only mandatory entry is to tell me which color carseat you would like in the comment section proceeding this post. While the other entries are optional, I highly suggest you fill them out to increase your chances of winning. Us/Canada. Good Luck!
*I received a Radian RXT carseat to facilitate my review. As always, all my opinions are my own and not swayed by outside sources.