I had the honor to speak to Zaris-Angel Hator and Chris Williams from The Sea Beast.  This movie is totally awesome and I had the pleasure to talk about this movie with the screenplay director and cast.
SYNOPSIS of THE SEA BEAST:
In an era when terrifying beasts roamed the seas, monster hunters were celebrated heroes – and none were more beloved than the great Jacob Holland.  But when young Maisie Brumble stows away on his fabled ship, he's saddled with an unexpected ally.  Together they embark on an epic journey into uncharted waters and make history.  From Academy Award winning filmmaker Chris Williams (Moana, Big Hero Six, Bolt), The Sea Beast takes us to where the map ends, and the true adventure begins.
DIRECTOR: Chris Williams
PRODUCERS: Jed Schlanger p.g.a., Chris Williams p.g.a.
SCREENPLAY BY: Chris Williams, Nell Benjamin
EDITED BY: Joyce Arrastia, ACE
MUSIC BY: Mark Mancina
CAST: Karl Urban, Zaris-Angel Hator, Jared Harris, and Marianne Jean-Baptiste, Dan Stevens and Kathy Burke
INTERVIEW TIME WITH Zaris-Angel Hator and Chris Williams: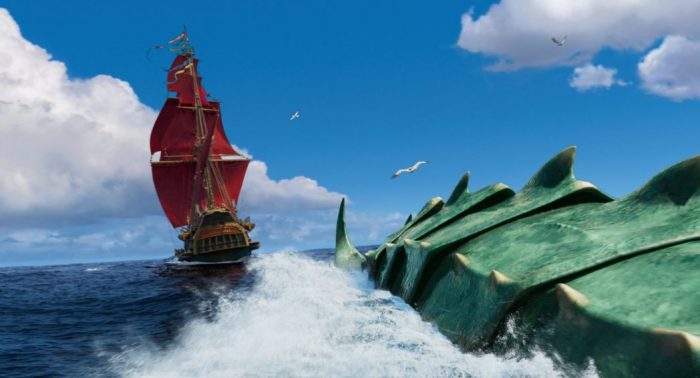 THE SEA BEAST COMES OUT JULY 8th EXCLUSIVELY TO NETFLIX!
*Thanks to Netflix for inviting me to this press conference. All opinions are my own and not swayed by outside sources.*