I love a good drink recipe. Some of my favorite shot recipes include the Raspberry Margarita Jello Shots and the Red, White, Blue Jello Shots.   This time we are going to be making chocolate covered strawberry jello shots. Can we say YUM!! This recipe is very easy to make and perfect for a dessert cocktail or a shot by itself. I hope you enjoy it as much as I do!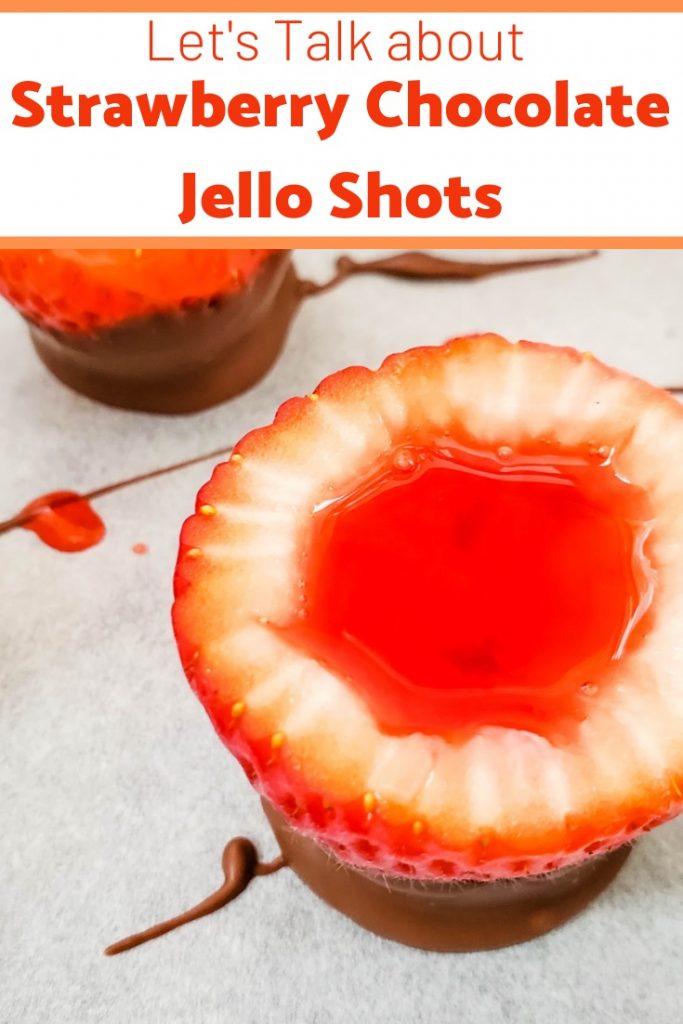 Makes 12-18 depending on size of strawberries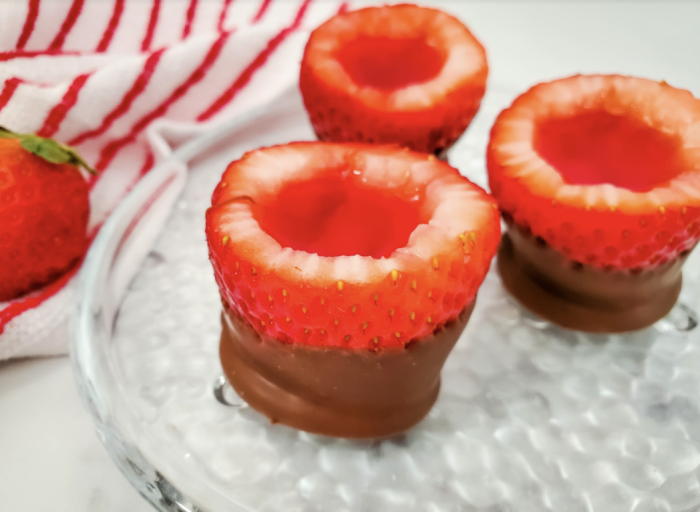 Ingredients for the Chocolate Covered Strawberry Jello Shots: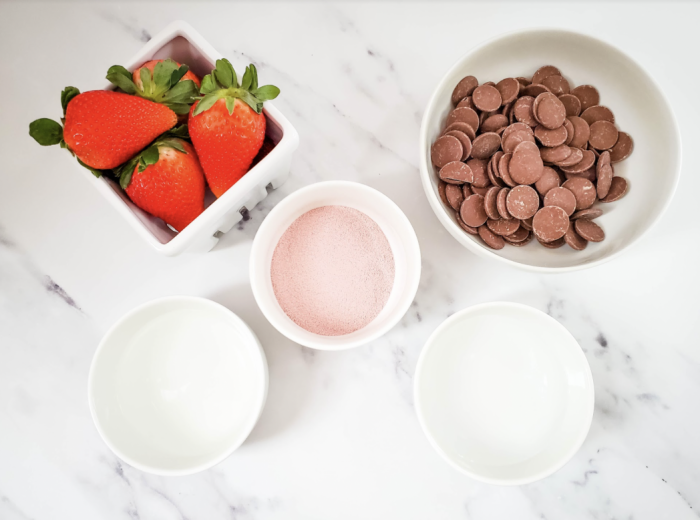 1 lb container of fresh strawberries – try to find large ones

7 oz chocolate wafers

3 tbsp strawberry gelatin (½ of a 3 oz box)

½ cup water

½ cup rum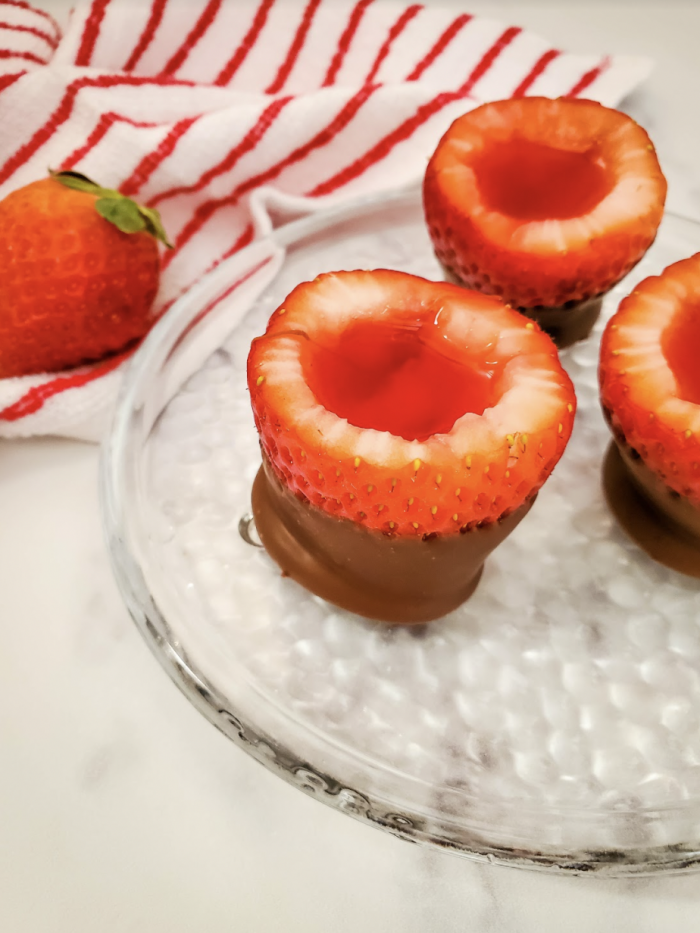 Directions for the Chocolate Covered Strawberry Jello Shots Recipe: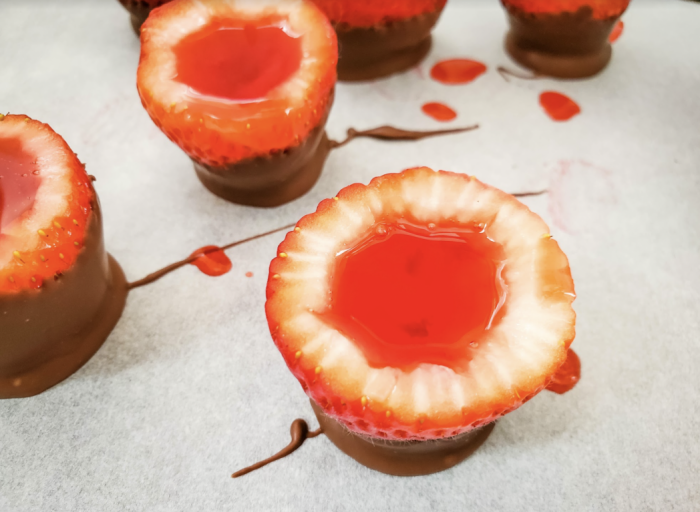 Line a baking sheet with parchment paper.

Rinse and dry the strawberries.

Using a paring knife, cut each strawberry right under the stem, then cut the bottom off, so that it is flat to stand.

Carefully hollow out the center of each strawberry.

Melt the chocolate according to package directions.

Dip the strawberries ¾ of the way into the chocolate, then place on a parchment lined baking sheet to set.

Add gelatin to a bowl.

Boil the water, then pour into gelatin, and stir until the gelatin is dissolved.

Add rum and stir.

Pour into a spouted measuring cup, and then pour into the hollowed out strawberries.

Refrigerate, and allow jello to set before serving, about 1-2 hours.
ENJOY!!!