Raspberry Jello Shots: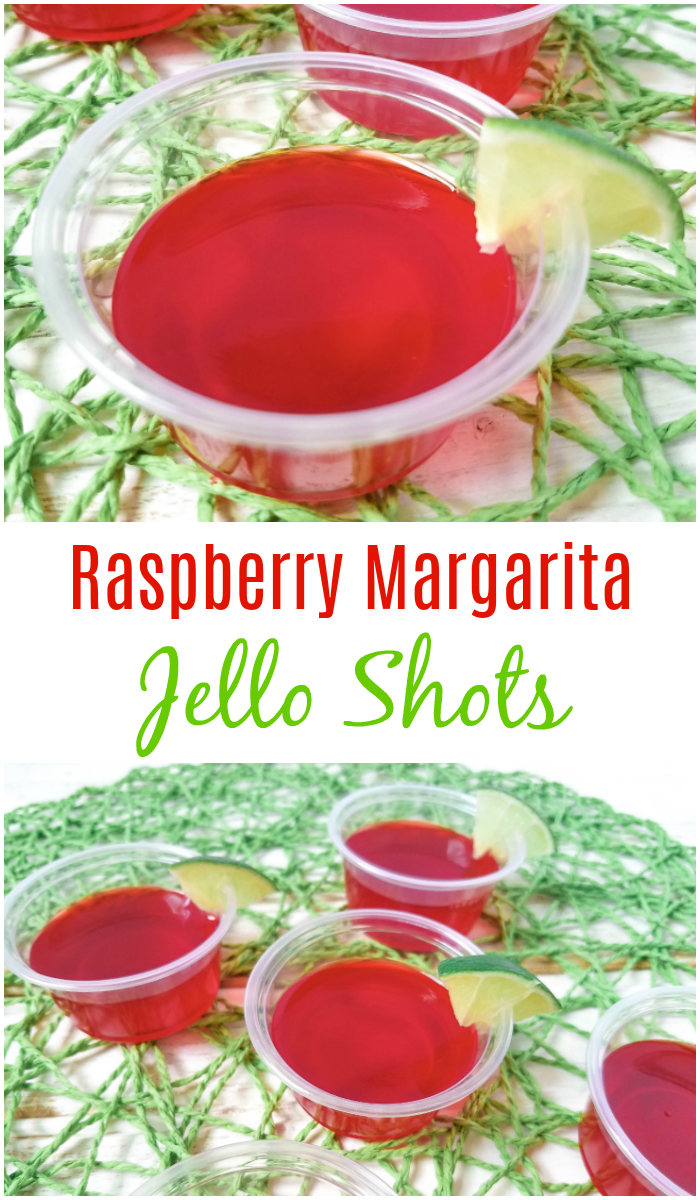 You heard me right! I said tequila jello shots! Not only tequila jello shots but what if I told you I have a delicious way to make jello shots! Enter Raspberry Margarita Jello Shots. These jello shots are truly outrageous and are the perfect addition to any summer party. I know you might think that vodka is always the way to go for jello shots but tequila makes a nice addition too. If you love the taste of tequila, you must try these jello shots, otherwise known as Raspberry Margarita Jello Shots. You can thank me later!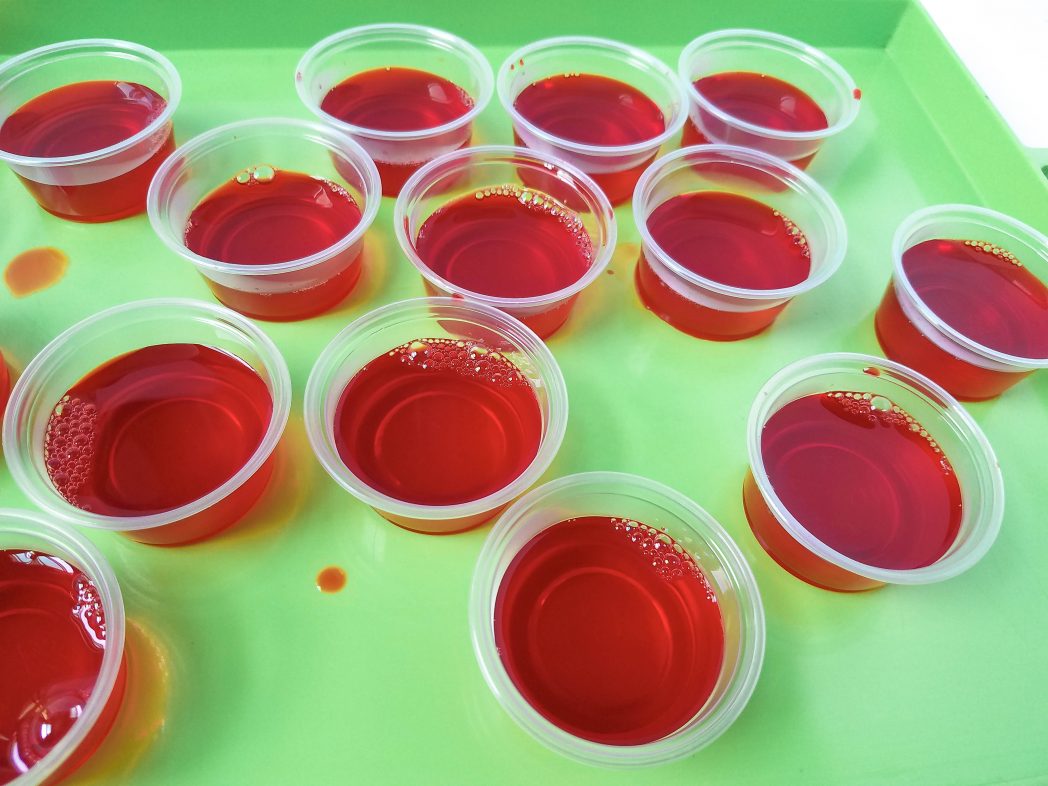 Ingredients/supplies for the Raspberry Margarita Jello Shots:
1 – 3 ounce package raspberry gelatin
1 cup water
½ cup tequila
½ cup margarita mix
16 – 2 ounce plastic mini cups with lids
Lime (optional)
Directions for Raspberry Margarita Jello Shots:
Add gelatin mix to a medium size bowl
Boil water
Add boiling water to gelatin mix, stir very well. Add tequila and margarita mix. Stir well.
Line a tray with the plastic mini cups.
Pour into a large measuring cup (for easier pouring), and pour into plastic mini cups, filling about 2/3 of the cup.
Refrigerate for 2-3 hours.
(optional lime garnish) Slice the lime, then cut each slice into quarters. Cut a small slit into the center of each quartered lime slice and slide onto top of each plastic mini cup. These jello shots are now done.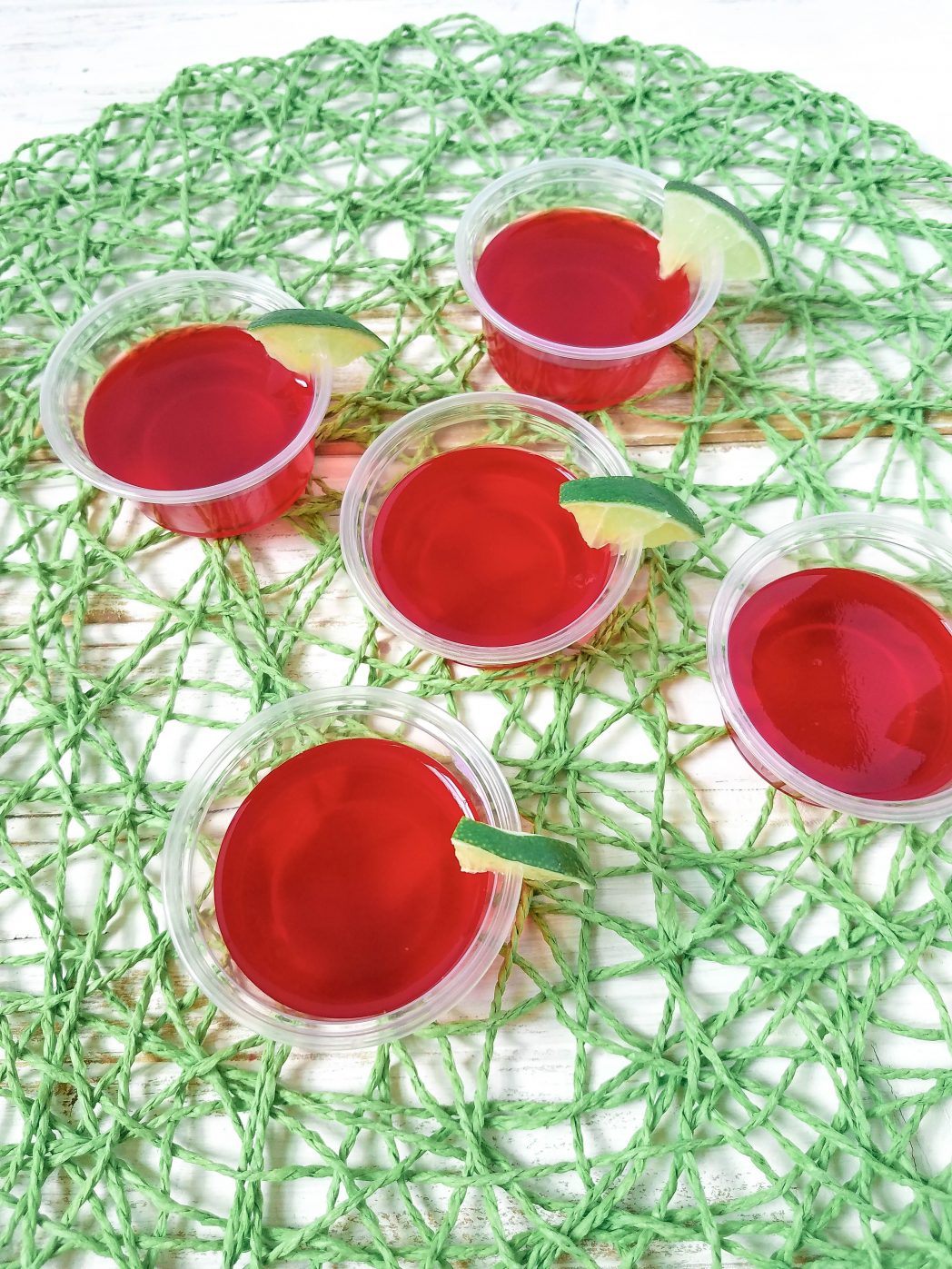 Once you try these tequila jello shots, let me know how you like them. I love to make a batch at the start of summer and freeze them. This way I will be ready when I have company or when I am invited to the next cookout. These have been a hit all summer long and I am sure they will be a hit at your next party!  Have a great rest of the summer with these jello shots.
You can also check out my red, white, and blue jello shots for more inspirations.