Last week, I sent one of my contributors Erin to see Dear Evan Hansen on Broadway. I have seen this show quite a few times and am actually going to see it tonight in Boston for the Broadway touring show. Erin had the honor to not only see the show with her friend but actually attend a talk with casting thanks to The Moms. Erin had a wonderful time at the show and it is one show that is super important to attend because it deals with issues that families might not even know exist.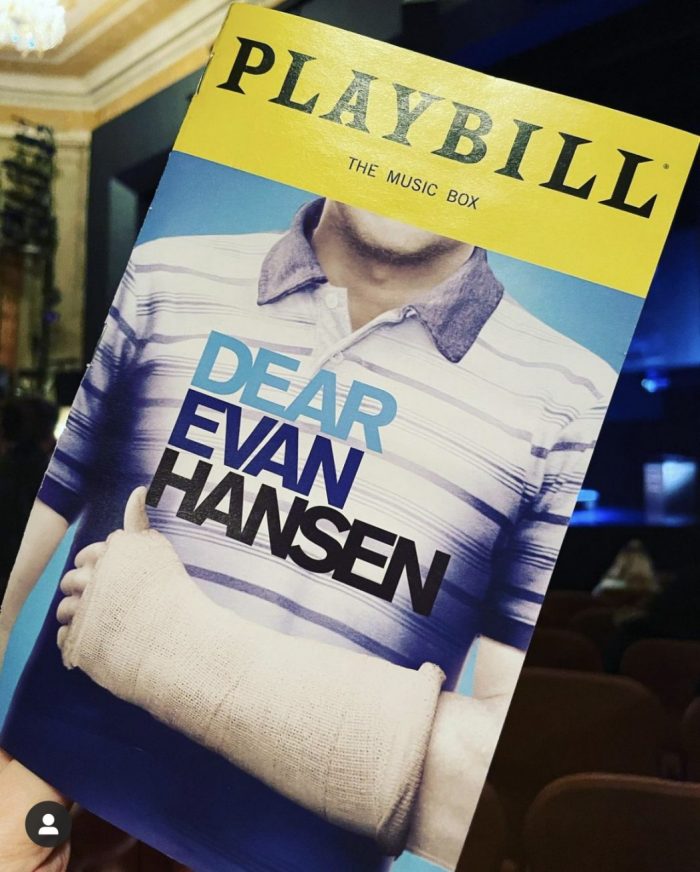 ABOUT DEAR EVAN HANSEN:
Dear Evan Hansen is a musical with music and lyrics by Benj Pasek and Justin Paul and a book by Steven Levenson. The musical follows Evan Hansen, a high school senior with social anxiety, "who invents an important role for himself in a tragedy that he did not earn." The actor who plays him; is like 27 but looks 40?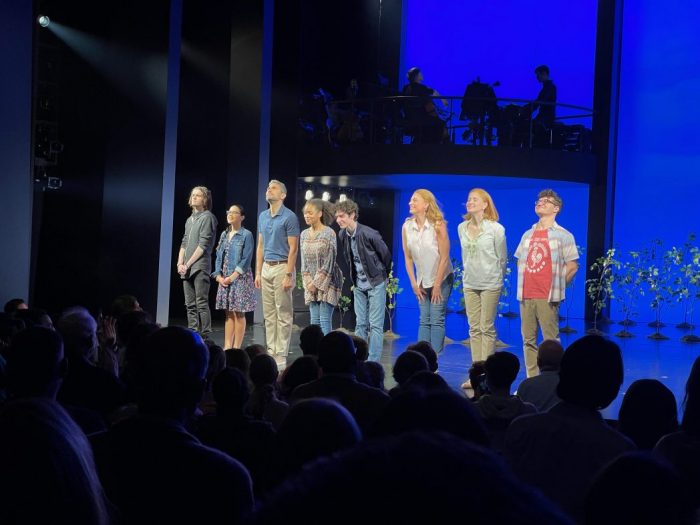 ERIN'S THOUGHTS:
As a bullied child, I was particularly excited to see this show. I find there is not very much content around how much it can effect someone.  It brought up in me that memory of how I would be willing to do anything to be accepted. How I often stared out my window and visualized myself jumping out. I was so lucky to have support that I embraced and a mother who was always home. I think now about how it might have been if she had to work and I didn't have her when I got home from school.  The idea of the lie is what made this play so captivating. It was a spiral that was so out of control. And yet Evan found his strength to be accountable.
I believe this show is something every young person should see in the classroom. The lessons are limitless.
WHERE TO BUY:
To see the Broadway Dear Evan Hansen click here: DEH
To buy tickets for Boston's Dear Evan Hansen click here: TOURING DEH
*Thanks to The Moms for tickets to see Dear Evan Hansen. All opinions are her own and not swayed by outside sources.*