Tis' the holiday season! Thanksgiving may be over but that is just the official start of the holiday season. I am still loving all the Pumpkin drinks that are available and all the pumpkin flavored food. In my household, the more dessert the better!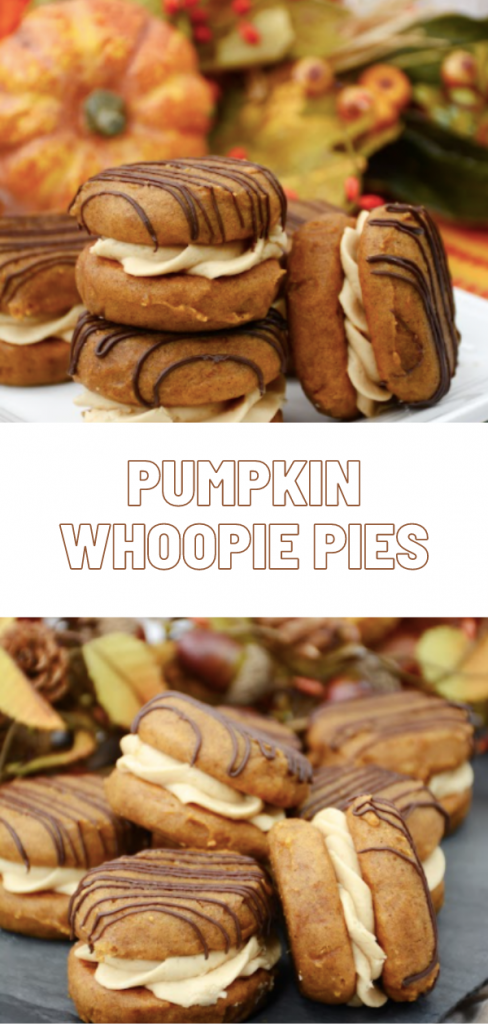 My kids love the traditional whoopie pie and this red velvet pumpkin whoopie pie that I have made in the past.  To spice things up for the holidays be sure to check out this delicious pumpkin whoopie pie that is not only good but a fan favorite in our household.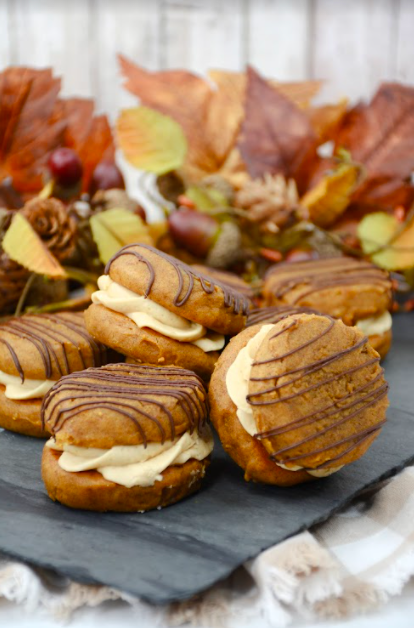 Ingredients for Pumpkin Whoopie Pies: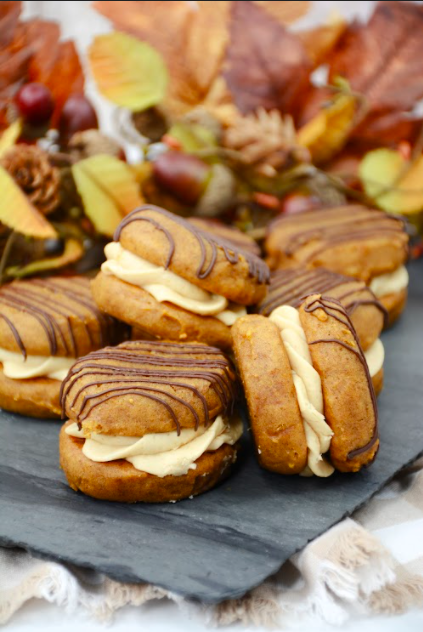 1 C light brown sugar
½ C canola oil
¾ C Pumpkin Puree
1 large egg
1 ½ C flour
½ tsp kosher salt
½ tsp baking powder
½ tsp baking soda
1 tsp pure vanilla extract
1 tbsp pumpkin pie spice
1 tsp instant espresso grounds
Filling for Pumpkin Whoopie Pies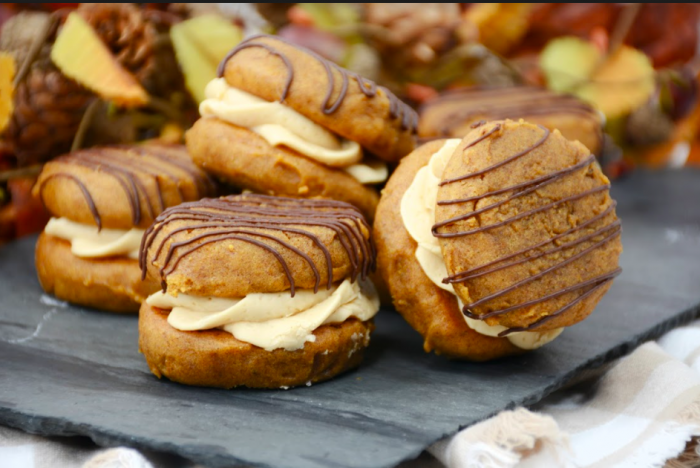 1 – 8oz cream cheese, softened
½ C unsalted sweet cream butter
1 tsp instant espresso grounds
4 C powdered sugar
4-6 tbsp heavy whipping cream
Mocha drizzle
½ C semi sweet chocolate chips
¼ C heavy whipping cream
1 tsp instant espresso grounds
Directions for Pumpkin Whoopie Pies or Pumpkin Spice Whoopie Pies:

Preheat oven to 350 degrees and line two cookie sheets with parchment paper
Using a large bowl, beat the oil, brown sugar, pumpkin, vanilla and egg until combined
Using a medium bowl, whisk the flour, salt, baking powder, baking soda, pumpkin pie spice,
espresso grounds
Gradually beat the dry ingredients into the wet ingredients until combined and smooth
Drop spoonfuls of the batter onto the cookie sheet
Bake in the oven for 11 minutes or until the whoopie pie bounces back
Remove from oven and enjoy!
If you are looking for a great dessert to compliment your holidays this winter, be sure to check out these delicious Pumpkin Whoopie Pies today. They are so easy to make and are simply delicious! What can be better?!