My son is a huge Jeff Kinney fan. In 4th grade he had to give a presentation on an author and present to the class.  He decided to be Jeff Kinney for that presentation and talk about the Diary of a Wimpy Kid series. My son has been in love with these books for a very long time and now his dream is becoming a reality, as the new Diary of a Wimpy Kid is available on Disney + today! After having the chance to talk to Brady Noon (voice of Greg) and Jeff Kinney (producer/author of the Wimpy Kid series) it got him and I even more excited to watch this movie.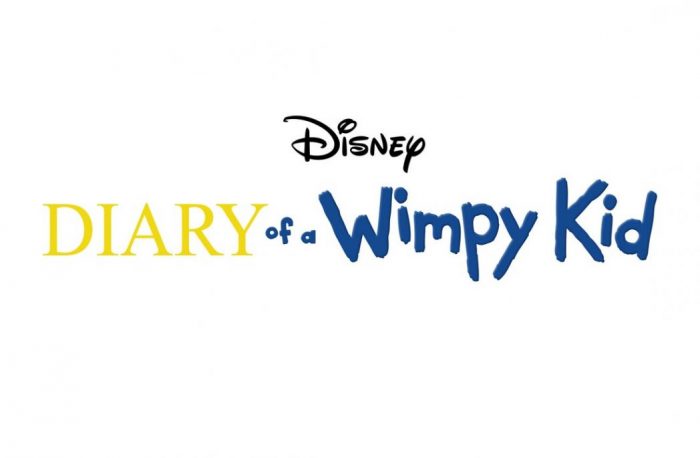 SYNOPSIS:
The first book in Jeff Kinney's worldwide bestselling series comes to Disney+ in the all-new animated adventure "Diary of a Wimpy Kid." Greg Heffley is a scrawny but ambitious kid with an active imagination and big plans to be rich and famous – he just has to survive middle school first. To make matters worse, Greg's lovable best friend Rowley seems to coast through life and succeed at everything without even trying! As details of his hilarious – and often disastrous – attempts to fit in fill the pages of his journal, Greg learns to appreciate true friends and the satisfaction that comes from standing up for what is right. Directed by Swinton Scott ("Futurama") and written and produced by Jeff Kinney,  "Diary of a Wimpy Kid" features the voices of Brady Noon ("The Mighty Ducks: Game Changers") as Greg Heffley, Ethan William Childress ("mixed-ish") as Rowley Jefferson, and Chris Diamantopoulos ("Silicon Valley") as Frank Heffley.

We had the chance to sit down as a family to watch Diary of a Wimpy Kid. Without hesistation this is one movie you do not want to miss out on seeing. Zane rated it a 5/5 which is saying a lot since this is his favorite franchise. Seeing this series in an animated version, was the highlight of our week. It brought lots of laughs along wtih life lessons. Having a child who is in middle school and another who is about to embark on the middle school route, I definitely felt and can relate to all the issues seen between friends.
The animation in this film was spectacular. While we love the live action movies, the animation brought it to a new level. With this film, the voice overs were simply phenomenal and you can feel the middle school trifes come through the screen including kids fights and bullying throughout parts of this movie. You felt for these middle schoolers but ultimately life lessons are learned and the movie ends very happily.  It showcases how it it important to treat others as you like to be treated. This is sometimes a very hard but important lesson to learn. This is seen a lot between Greg and his best friend Rowley. While best friends, they encounter issues and ultimately being unkind to each other at times, They learn from each other and you feel for these characters. After all, we have all had these same issues throughout our younger ages.
DIARY OF A WIMPY KID is streaming exclusively on Disney+ starting December 3rd.
*Thanks to Disney for giving me an advanced screening and inviting me to the press junket. All opinions are my own and not swayed by outside sources.*