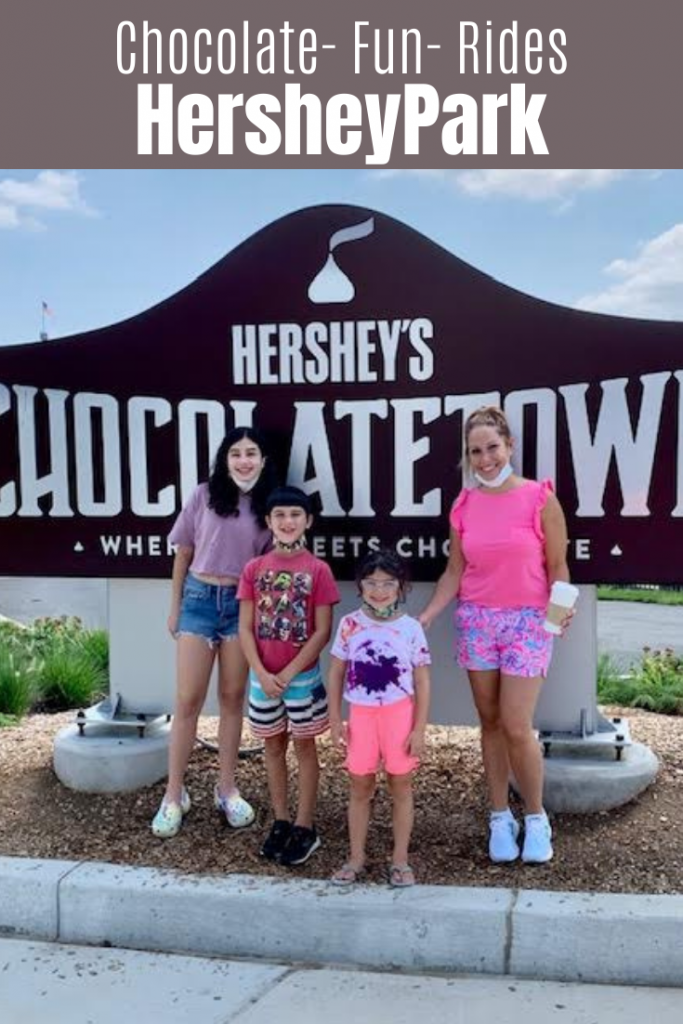 Every year we make a trip up to Hershey Park and stay at the Hershey Lodge. It is my husband's favorite location and it is a time for the family of 5 just to have some pure fun without any worries. Last year we missed going because of Covid so we had two years of build up to our annual Hershey escape. This year was beyond amazing from start to finish with the additions of some new landmarks including Hershey's Chocolatetown and the new restaurant, The Chocolatier Restaurant.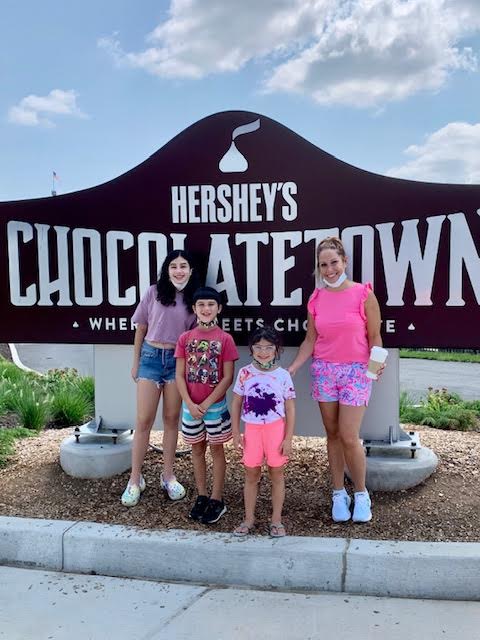 Our first day we did not waste any time checking out the new Hershey's Chocolatetown. This houses one of the best (in my opinion) rollercoasters in the park called Candymonium, which is their 15th rollercoaster. Candymonium is the tallest, fastest, longest, and sweetest rollercoaster in Hersheypark. It features over 4,000 milk chocolate tracks and spans 7 acres in Chocolatetown. This is also the busiest ride in the park so my advice is to go early or close to the end of the day. If you go midday, you can have waits upwards of an hour.
This side of the park also houses The Chocolatier Restaurant which is an all new full service restaurant and bar with one of it's kind of views and two floors for your viewing/eating pleasure.  Just as the name states, chocolate is the main ingredient at this restaurant and do not miss checking out the plethora of chocolate martinis!  In addition, you can also check out Milton's Ice Cream Parlor in this section of the park which features homemade ice cream creations by expert Ice Creamologists complete with Hershey's candy toppings, decadent sauces, and more!
What I love about Hershey is how vast and big it is. It also has rides for everyone of all ages. My kids are all different ages and heights, so there are some rides one can ride and not the other. It is very easy to measure your kids at any of the height stations to see which rides they are able to go on. Do not worry if your kids can't ride all together because in the same vicinity there usually is a ride that the younger one can go on. For example we were all able to go on the Comet, however only one can go on Great Bear. While my oldest and husband went on Great Bear, myself and the younger kids were able to go on Sooper Dooper Looper which is another staple at Hershey Park. This was Tay's first upside rollercoaster and you only need to be 36 inches to go on it. Do not miss this.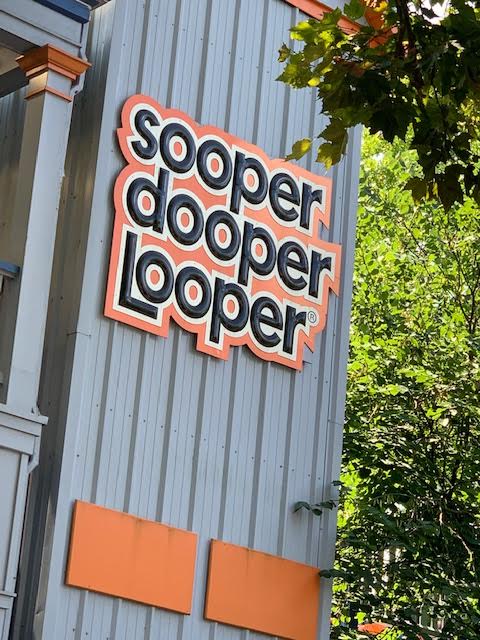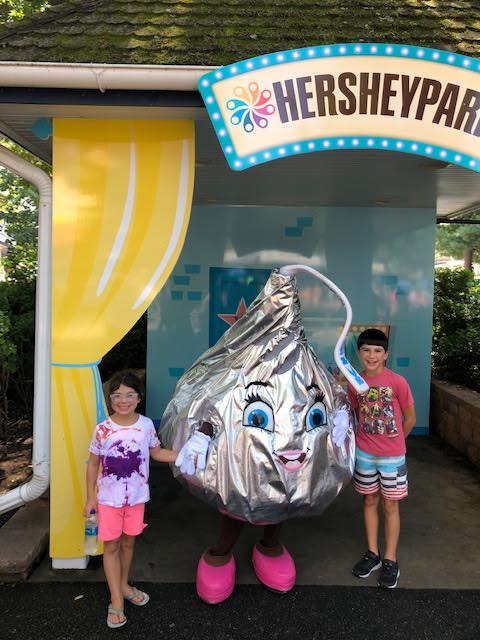 We spent two days exploring all the parts of Hershey Park. As I said it is very vast, so I suggest using the app to figure out wait times and plan accordingly. We used the Hershey Park app multiple times throughout the day and it showed us which rides were busy at what times.  There are only a select few rides that are closed. Mostly everything was open the days we visited.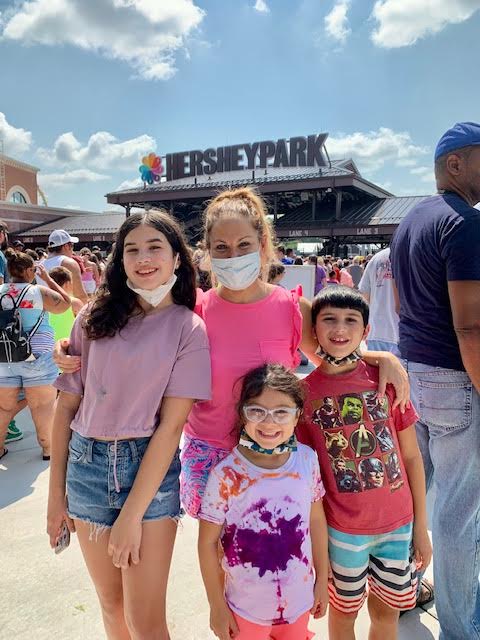 I also recommend to everyone to go to the far back of the park. You can find a plethora of awesome rides like Wild Cat and Lighting Racer which are awesome rollercoasters but usually very quiet. While you are in that part of the park, be sure to check out their extensive water park. You will not be disappointed!
After our long and incredibly fun days, we retreated to the Hershey Lodge which is an amazing hotel. They have an absolutely fantastic water park that my kids loved! Inside WaterWorks, they also have a small kiosk where you can get food and drink. If time allowed, my kids would spend all day there. At the Hershey Lodge they also have incredible dining options like Fire and Grain, The Hershey Grill, The Bear's Den, Cocoa Beanery, and Revelry. We ate dinner at Fire and Grain and The Bear's Den and each meal was better than the next. I will advise that the Cocoa Brewery has the best lavender latte I have ever tasted. I am still drooling over it.
At the Hershey lodge they have plenty of family friendly activities such as Smores roasting and character appearances. We were having so much fun we didn't partake in this but have in the past and all was awesome.  When you check in you will get a copy of the schedule for the week including dining times, movies, shows, etc so you can plan accordingly. You also get CHOCOLATE! Of course!
Hershey Park is one of our favorite destinations! It is one you all should check out. If you have any questions about Hershey be sure to contact me on social and I can answer about most things Hershey. ENJOY!
Be sure to check out Hersheypark in the Dark which is open now!
*Thanks to Hershey for providing accommodations and a fun family weekend. All opinions are my own and not swayed by outside sources.*