Taylor is at the age where outside fun is all the rage. Whether it is going on the swing set to the pool, she loves to be outside. One of her favorite summer pastimes is blowing bubbles. The bigger the bubble, the better! For this reason she turns to South Beach Bubbles.
South Beach Bubbles has the amazing WOWmazing Giant Bubbles Wands Kit. This pleasure of blowing bubbles takes on new meaning when you can not only pop a bubble but you can step inside a giant one. It is the WOWmazing bubble concentrate that will have everyone saying WOW, just like its name!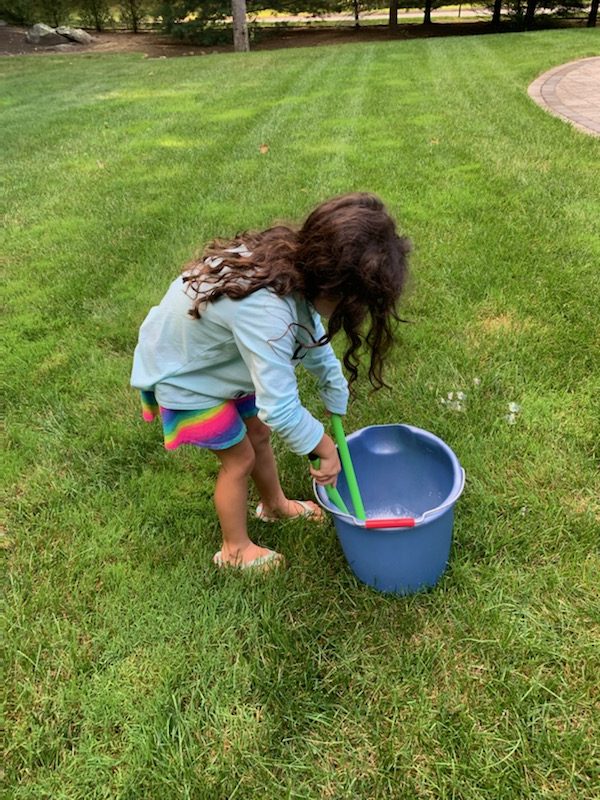 Outside bubble fun is so playful and nostalgic. No matter what you do for a living, your age, or interest, blowing bubbles is a much needed escape to reality and allows you to be a kid all over again. This is a great family activity to do, with each member getting their own wand.  The bubble concentrate is perfect for long lasting bubbles. All you need to do is add water to do, and voila bubbles galore!
Tay Tay uses her bucket of water and mixes in the concentrate with her dads help. Then she can make these huge bubbles! It contains everything you need to create bubbles that are big, colorful and fun including a set of giant bubble maker; two pouches of WOWmazing Bubble Concentrate; Tip & Tricks booklet to help you create large bubbles. Just add one pouch of the bubble concentrate to one quart of tap water. It is that easy!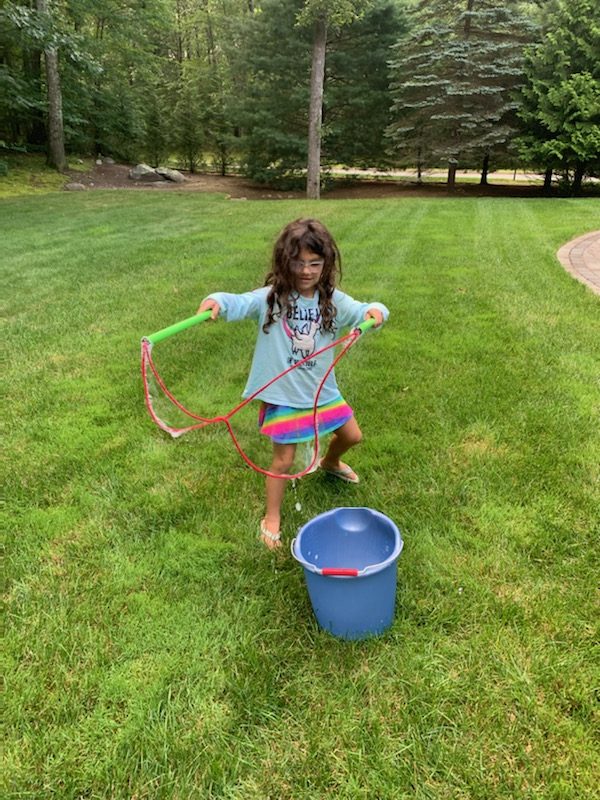 Let the whole family have fun with WOWmazing Bubbles today! It is one gift that will keep on giving for the whole family. Be sure to check it out today!
*This is partnered with South Beach Bubbles. All opinions are my own and not swayed by outside sources.*