Lionsgate Season 2 of Rock Dog is now available to stream on Digital and to own on Blu-Ray.

SYNOPSIS:
Rock Dog 2 features Andrew Francis (My Little Pony franchise, TV's "Ninjago", "Marvel Super Hero Adventures"), Ashleigh Ball (My Little Pony franchise, TV's "Ready Jet Go!", "Rev & Roll"), Brian Dobson (Norm of the North: Keys to the Kingdom, Norm of the North: King Sized Adventure, TV's "Tarzan and Jane"), Brian Drummond (TV's "Dragon Ball Z", Norm of the North: Family Vacation, "Bob the Builder"), Cathy Weseluck (My Little Pony franchise, Barbie franchise, TV's "Littlest Pet Shop"), Donny Lucas (Open Season: Scared Silly, TV's "Van Helsing", The Christmas Doctor), Graham Hamilton (TV's "Snap Ships: Dawn of Battle"), Jason Simpson (TV's "The Dragon Prince", "Tobot Galaxy Detectives", "Line Rangers"), James Higuchi (TV's "Sabrina: Secrets of a Teenage Witch", "The Deep", "Superbook"), Kathleen Barr (TV's "Ninjago", My Little Pony franchise, "Dragon Tales"), Michael Adamthwaite (TV's "Ninjago", Cold Pursuit, War for the Planet of the Apes), Richard Newman (My Little Pony franchise, TV's "Doraemon", "Beyblade Burst"), and Sabrina Pitre (My Little Pony franchise, TV's "Ninjago", "Lego Jurassic World: Legend of Isla Nublar").
One year after the events of the original Rock Dog, Bodi and his band, True Blue, have become locally famous in the village of Snow Mountain—they even have devoted fans! But when a music mogul named Lang gives them the opportunity to tour with pop sensation Lil' Foxy, Bodi and his friends learn that fame comes at a price, and ultimately discover that only by staying true to yourself can you unleash the power of rock 'n' roll!
From the award-winning producers that brought you Norm of the North, "Clifford the Big Red Dog", and "I Got a Rocket!", this heartwarming family film will have you and your little ones unleashing your power of Rock 'n' Roll alongside Bodi and his band!
INTERVIEW WITH ASHLEIGH BALL:

Ashleigh Ball is a celebrated Canadian musician and voice actor; best known as the magnetic front woman for Canadian indie pop band Hey Ocean! as well as her recent solo releases  http://www.ashleighballmusic.com/.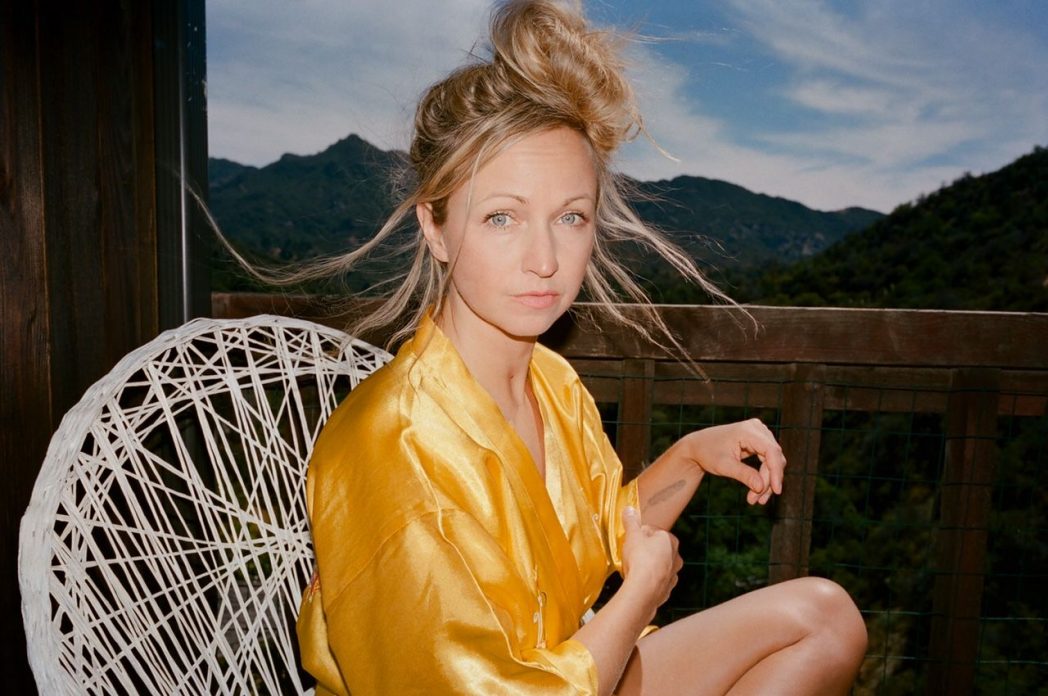 Ashleigh is most known in the animation world as the voice of Applejack and Rainbow Dash on the infamous "My Little Pony: Friendship is Magic"series.
BE SURE TO WATCH ROCK DOG 2: ROCK AROUND THE PARK TODAY!
*Thanks to Rock Dog 2 for this interview. All opinions are my own and not swayed by outside sources.*