*This article was written by Lauren Johnson, a content writer at strutyours.com.*
Author attribution is not necessary, but if it's preferred please use this bio. 
Lauren is a health and wellness content writer at strutyours.com. Strut Health is an online health clinic offering cost-effective treatment for everyday health problems like hair loss, ED, and acne. We aim to treat and destigmatize health conditions so our patients can walk tall again.Busy moms simply don't have a bunch of spare time for self-care pampering. So, daily skincare needs to be sustainable, affordable, and efficient.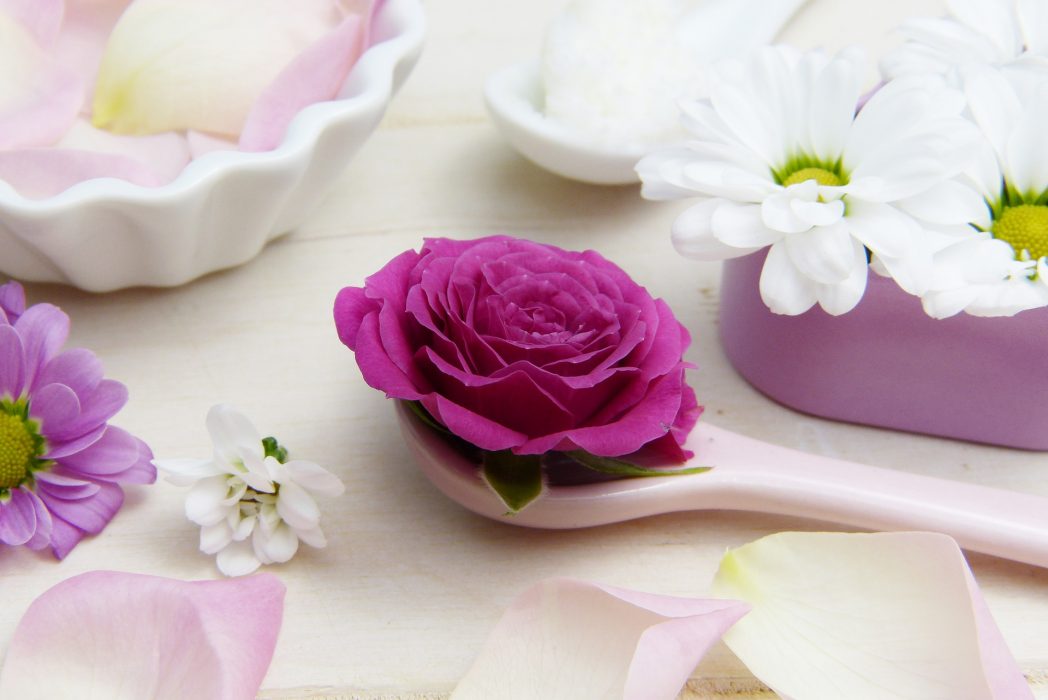 Believe it or not, skin starts aging starting around 25 years old. 
Even if you still feel like a spring chicken, biological processes start slowing down regardless. When it comes to skin, this slow down can eventually cause fine lines, wrinkles, dryness, sagging skin, and blemishes. 
In this article, we are rounding up 3 of the very best, anti-aging habits to stick to for beautiful youthful skin. 
These habits, recommended products and services are extremely affordable and are proven effective. 
Boost skin cell renewal with retinoids 
Skin cell turnover rate is the speed at which our skin creates new skin cells. This skin cell creation is at hyper speed when we're young. (This is why kids have amazing skin.) 
But as we age, skin cell turnover starts to slow down. As this becomes sluggish, our skin shows it. 
The slow down is triggered by the decrease in collagen production (begins at 25). Collagen is the main building block of our skin — it's the skin's scaffolding if you will. 
When this starts to deplete, our skin loses firmness, elasticity, and loss of structure. This can cause sagging, wrinkles, pore enlargement, and dull and dry skin. This can also increase the risk of blemishes. 
All of this to say, consistently increasing skin cell turnover rate and collagen production is the secret sauce to anti-aging. 
Enter prescription retinoids. 
These products increase skin cell turnover, boost collagen production, smooth over wrinkles, and correct discoloration. 
For those who are acne-prone, retinoids are proven effective as a powerful acne treatment.
Using daily a retinoid in your everyday routine offers a great return on investment. 
PRICE: 
A prescription retinoid can cost anywhere from $50-$200 plus an office visit fee. 
StrutYours.com offers the most competitive prices and prescribes tretinoin online with free shipping and no visit fee.  
Keep cleansing gentle with CeraVe
CeraVe is the old faithful of the skincare world. CeraVe is simple, effective, and very affordable. Running about $10-15 a bottle. 
Choosing a cleanser that is gentle and simple will help your skin stay plump, hydrated, and looking youthful. Stripping your face with harsh abrasive cleansers can weaken your protective skin barrier, and leave your skin thirsty and dry. 
Skin that is compromised and dry will appear to have more wrinkles simply because the skin is stripped and parched.
Keeping your skin barrier happy and your skin cells hydrated will effortlessly make your skin appear more youthful. Investing in restorative cleansers will help you retain that youthful glow over time. 
CeraVe makes both foaming and cream-based cleansers, great for extra dry to oily skin types. The company prides itself in always including skin-loving ceramides, niacinamide, and hyaluronic acid. 
You cannot go wrong here.
Invest in quality mineral SPF 
The mortal enemy of aging skin: the sun. 
Sun damage is the main culprit when it comes to premature aging and wrinkles. Making sure you are shielding from damaging UV rays is an easy way to keep your skin looking beautiful.
Getting too much sun exposure on unprotected skin can cause sun damage, and eventually wrinkles. 
Wrinkles are easier to prevent than they are to remove. So, invest in daily mineral or chemical sunscreen.
Sunscreens with zinc oxide are effective at protecting against UVA and UVB rays. This physical protectant sits on the surface of your skin and deflects and scatters UV rays. 
The rule of thumb is to wear an SPF 15 at the very least, but SPF 30 is a great choice. Reapply your sunscreen throughout the day. 
Another good tip is to try to stay out of the sun during peak UV hours  10a-2p. This is when the UV rays are at their most potent. 
PRICE: 
Price-wise, there is a wide spectrum to choose from. 
Mineral sunscreens can range from $5-$70. There are great ones around the $15 mark and pretty untouchable formulas at the $33 mark. The most important thing is wearability. If you don't like the way it feels or looks, then it's worthless.  
A good sunscreen is essential to your skin health and anti-aging efforts. Do the research and invest in good mineral sunscreen. 
Conclusion 
Anti-aging skincare comes naturally once you understand some basic skin science. Some natural processes are slowing down, sure. But you can easily support your skin by aiding those processes along. 
Work to regenerate your skin, be gentle when cleansing, and always protect your skin from UV damage. 
That's effortless anti-aging skincare in a nutshell.
*This is a partnered post.*