I was so excited to hear that they were making Loki into a streaming series on Disney +. Marvel Studios' "Loki" features the God of Mischief as he steps out of his brother's shadow in a new series that takes place after the events of "Avengers: Endgame." Tom Hiddleston returns as the title character, joined by Owen Wilson, Gugu Mbatha-Raw, Sophia Di Martino, Wunmi Mosaku and Richard E. Grant. Kate Herron directs "Loki," and Michael Waldron is head writer.

I had the chance this week to attend the virtual press junket for Loki and speak to
Tom Hiddleston ("

Loki

")
Owen Wilson ("Mobius")
Gugu Mbatha-Raw
Wunmi Mosaku
Kate Herron (Director)
Michael Waldron (Head Writer)
Kevin Feige (Producer)
It was an an awesome press conference and I really enjoyed learning more about Loki and the making of Loki. I hope you enjoy learning about it via this interview.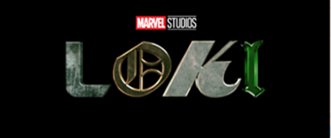 1. I suspect you always knew that you were going do something with Loki down the line. When did you know you were gonna let him loose on his own show and did you know where or when he was going to go after Endgame?
Kevin said he didn't know Loki would be a show when they shot Infinity War. But when they shot Endgame, he did have an idea about it. People at the end of Endgame always asked him about tyinng up the loose ends of Loki and this was our chance to do this. They did not know at that time about Disney + but figured when it came out, this would be a perfect way to unveil more about Loki.
2. When you heard there was going be a Loki show, what were the first thoughts that ran through your head? You were thinking, if I can become the head writer on this show, I'm going to do this with Loki. I'm going to take him here. What was racing through your mind?
Michael was just thinking that this was an excellent and exciting opportunity to do a series about Loki. Loki is his favorite character in the MCU and it was perfect to do this.
3.Can you talk about how you came on board as director?
Kate joked that she stalked Marvel when she heard that they were making the show. She wanted to get in the room to get the job. Being a pain paid off she joked.
4. Loki has always seemed to be a bit of a misunderstood villain. What do you hope the audience will take away from the extended story of Loki in terms of growth in this series?
Tom says what he loves about this series is Loki is stripped of everything that is familiar to him. The Avengers, for the time being, aren't in sight. He's stripped of his status and his power.
And, if you take all those things that Loki has used to identify himself over the last six movies, what remains of Loki? Who is he, within or outside all of those things? And I think those questions became fascinating to ask and become something that was authentic for us to see his growth.
5. How did you decide which events and locations to include?
They told us they just build a whiteboard in the writers' room. And then they went where are the craziest places and most expensive places. They all worked together to brainstorm and Kate came up with most of it.
6. After years of making comedy and drama, how were you convinced to join the superhero genre?
Owen said it did not take much convincing. It was a conversation that Kate and him had and she walked them both through the ideas and dynamics between Mobius and Loki
7. Wunmi, I loved your amazing presence in the first two episodes. How excited are you to be a part of Loki? And how did you prepare for the role?
" I was so excited. I didn't know I was auditioning for Loki. I had been given some things for the audition and thought it was top secret, so it's probably really important. When I got a phone call in the middle of the night saying I'd been offered a part in Loki, I was like, when did I audition for Loki?"
And it was really exciting.
8. I don't recall the four comic books being all that funny. How do Thor and Loki become two of the funniest characters in the Marvel Universe?
Kevin said they all had a certain amount of humor in the comics over the decades. It comes down to the performances of Mr. Hemsworth and Mr. Hiddleston, and the range of talents.
9. Is there an extra sense of gravity in playing Loki for Tom?
Tom says he loves playing the character. He feels so fortunate to have this experience. Tom says he's a character of huge range. So to him it feels like the same experience. He said he is surrounded by amazing people and it is a really good time. Because of Loki's complexity there is new dynamics every time.
10. Mobius and Loki form this kind of special bond in the show. Did you do anything behind the scenes to build that?
Owen said that they talked before filming and Tom was very generous and patient with taking him through it. He had the ability to ask Tom a lot of questions. They had a fabulous dynamic which translated to the big screen.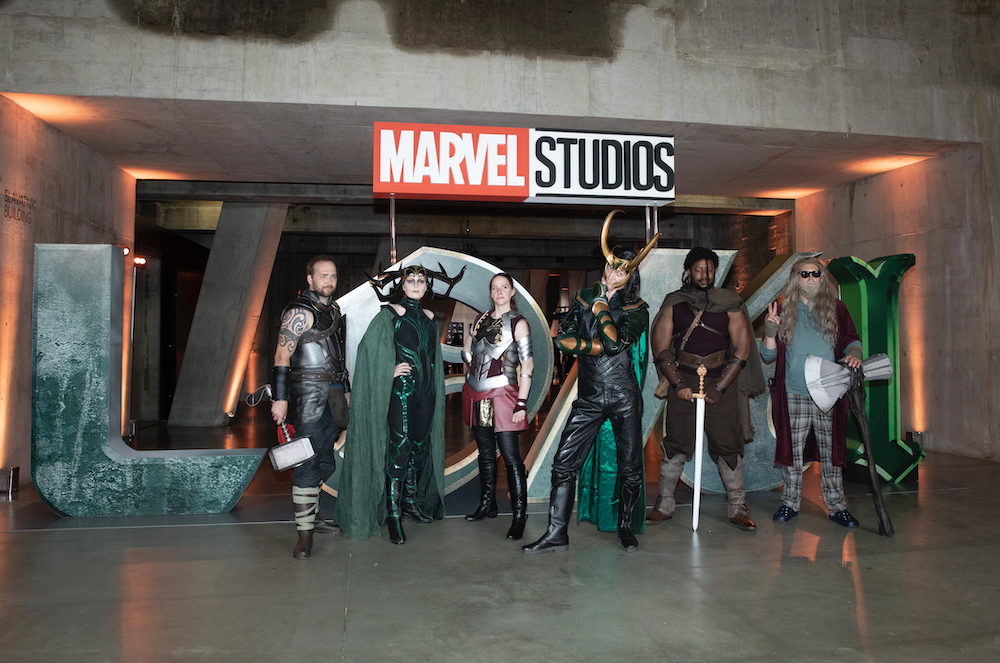 "LOKI" STREAMS EXCLUSIVELY ON DISNEY+. IT IS AVAILABLE NOW FOR STREAMING!
*Thanks to Disney for inviting me to the press conference. All opinions are my own and not swayed by outside sources.*