I can't believe that we're in the summer months already. It seems like just yesterday that we were being pummeled with ice storms, taking down Christmas decorations. Now signs of summer break are everywhere: public pools are open, the malls are swarming with teenagers, playgrounds are filled to bursting, and the neighborhood sidewalks are always filled with kiddos whizzing by on bikes, scooters, etc. After the crazy year on lockdown we all had, it seems like the kids are excited to have the summer off.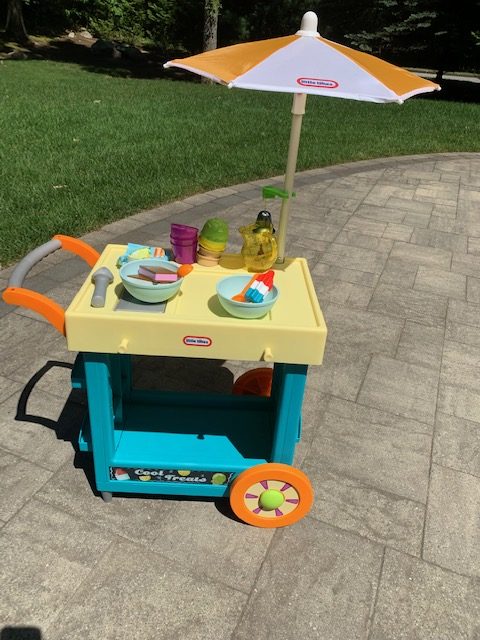 It's the perfect time to set up a lemonade stand or for the ice cream trucks to come cruising through the neighborhood. I know ice cream trucks aren't as easy to spot as they used to be and lemonade stands aren't on every corner but Little Tikes has your little ones covered by making them their own boss with the 
2-in-1 Lemonade and Ice Cream Stand
.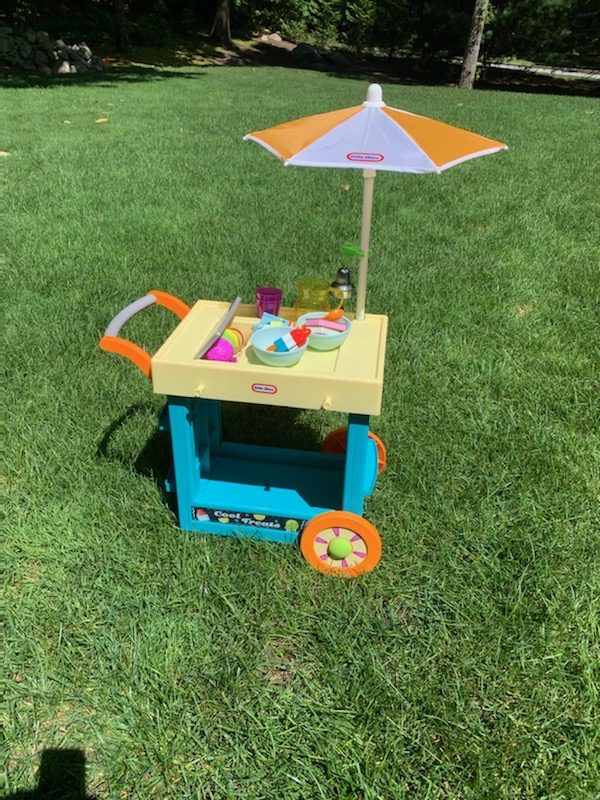 The sky is limit with this adorable dual serving station. If you have a little one with a creative heart then you'll want to add this to your playroom or backyard for hours of imaginative play. This 2-in-1 cart comes equipped with everything needed to replicate personable customer service, serve up favorite flavors and even create daily specials. Just like a real food cart, the 2-in-1 Lemonade and Ice Cream Stand is completely mobile with functioning wheels, a service bell and chalkboard menu for flavor of the day, specials and more.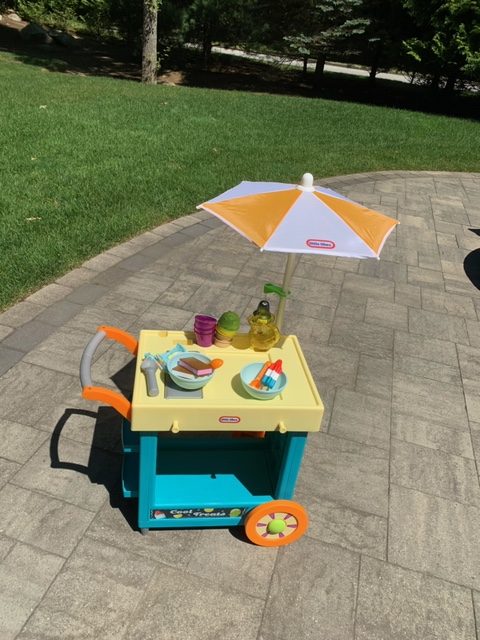 Each of the 2-in-1 Lemonade and Ice Cream Stands comes complete with 25 different accessories that include but aren't limited to: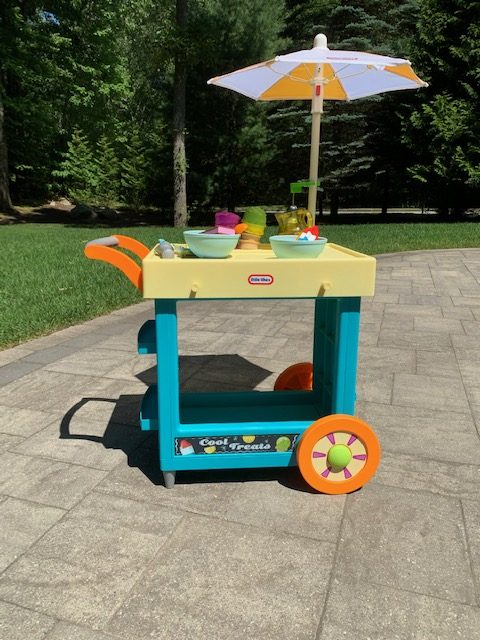 3 Ice Cream Scoops
2 Ice Cream Cones
2 Ice Cream Sandwiches
Lemonade Pitcher
2 Cups
Lemon Slices
Your little ones will busy themselves all summer with this imaginative food trolley. With no tools assembly required and enough accessories, including plenty of storage hooks to hang them on, they'll be a business savvy, ice cream scooping professional as soon as the cart is out of its box. If you've been looking to add a new imaginative play toy to your little ones collection, my vote is on the Little Tikes 2-in-1 Lemonade and Ice Cream cart.
*I worked with Little Tikes on this post. All opinions are my own and not swayed by outside sources.*