The Water Man is a visually stunning movie with fantastic character development and plot. While The Water Man is for all ages, I particularly believe this movie should be watched by teenagers as it delves into many raw emotions that teenagers face on a day to day basis.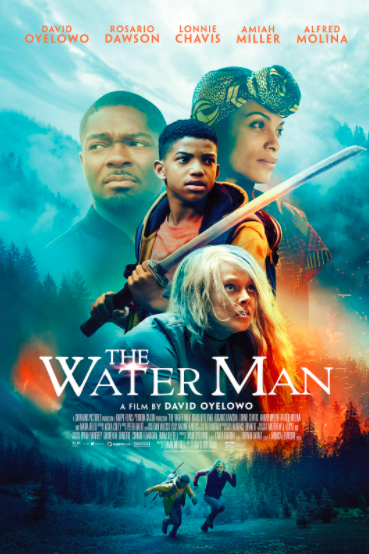 The movie follows Gunner (played by Lonnie Chavis) who finds out in an unexpected way that his mom was very sick with cancer. Being very close to his mom and having an off relationship with his dad, he needed to find a way to save his mom from the horrific disease that has infected her. He sets out to discover the mythological creature, The Water Man, that he found out about in legends and drawings. He recruits Jo (Amiah Miller) to help delve into the arduous journey of finding The Water Man through some difficult obstacles both innately seen and through outside forces.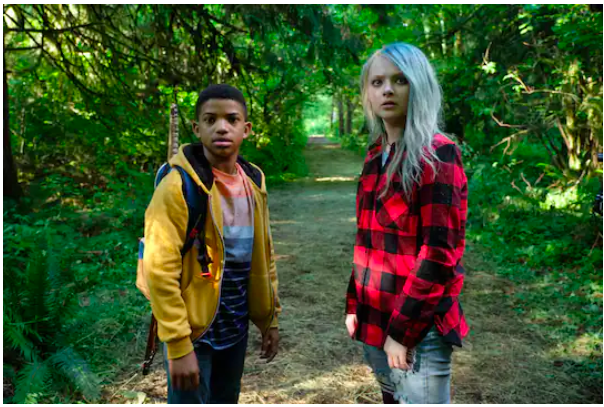 The character development really makes this movie with the bond seen between Jo and Gunner. Each brings their own individual challenges to the table and they reunite to try to beat these challenges and in turn find out more about who each other are. David Oyelowo, who not directs but stars in the movie is fantastic, as is Rosario Dawson.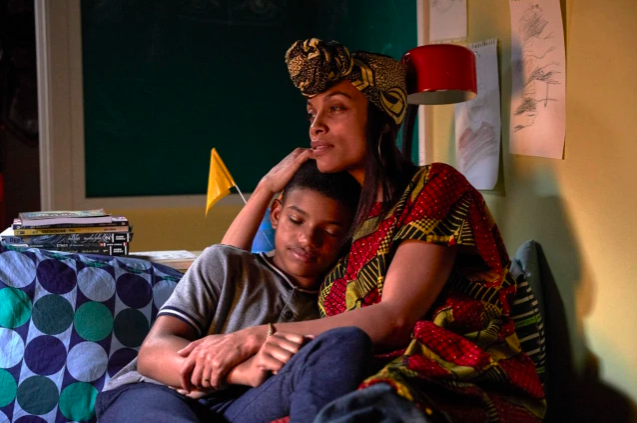 What I really loved about this movie is how Lonnie and Jo come together in their journey. The last 30 minutes or so of this movie takes place in the woods and they are facing many obstacles along the way to find The Water Man.  The movie ends pretty  abruptly but it is certainly satisfying. I feel like the 12+ crowd is better suited for this movie because it does deal with some harsher themes and some scarier moments. However, if your child does not scare easy, then definitely give it to. Watching with my own tween, I loved how is showcased how important it is to fight your fears and what happens when you do. The last couple of moments talking about love and how short of time on this earth there is, really hit home and made me shed a few tears. However, it opened up important discussions with my tween.
I give The Water Man 3.5/5 stars.
SYNOPSIS:

Gunner (Chavis) sets out on a quest to save his ill mother (Dawson) by searching for a mythic figure who possesses the secret to immortality, the Water Man. After enlisting the help of a mysterious local girl, Jo (Miller), they journey together into the remote Wild Horse forest — but the deeper they venture, the stranger and more dangerous the forest becomes. Their only hope for rescue is Gunner's father (Oyelowo), who will stop at nothing to find them and in the process will discover who his son really is.
THE WATER MAN IS RELEASED ON DEMAND NOW!