My happy place is on the page of a book somewhere between enchanting metaphors, daring rescues, plot twists and vivid descriptors. Reading is a passion of mine that will never die, that I share with everyone that I can. I used to tell my husband that as much as I like to share my passions with others, my greatest wish was to pass on my love for literature to our children. We have always kept books just about everywhere at home; in the guest room, on the coffee table in the living room and yes, even in the bathroom.  As it turns out, passing on my passion for books wasn't as much of a challenge as I thought it would be.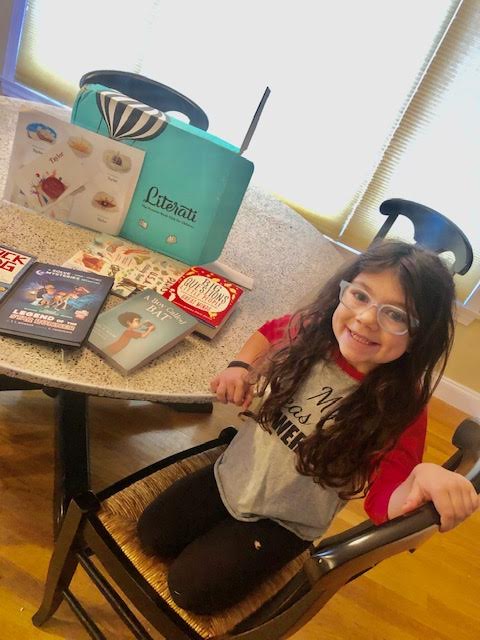 These days, wherever our little ones journey throughout the home they need only to reach out to be able to touch another lifetime. The key, I found, was making literature readily available to the kids and being an example myself, which was a non-effort considering when I have the downtime it's spent buried in books. Aside from a few hiccups here and there, my wish was granted. We're now a family full of avid readers!
To my readers who may have struggling readers at home or even if you have kiddos who love to read and are just looking for new titles they'll enjoy, I'm posting today to share Literati with you. For those who have yet to see the reviews or hear how enriching this book subscription is, I'm here to tell you that it has been so wonderful.
As busy parents we don't have the time to sit on our phones or computer screens looking through reviews, recommendations, etc. on the best books for our little ones ALL the time. Sometimes we need a helping hand with time-management or honestly, knowing which books are best suited for our school aged little ones.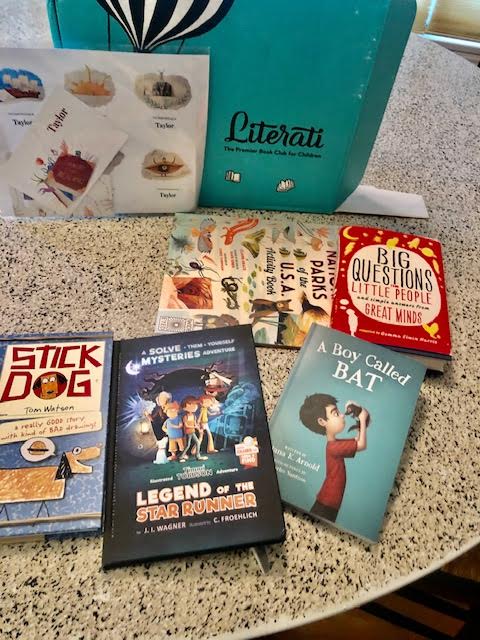 Literati has come through to be that helping-hand, offering a subscription of 5 books a month that are rated for ages 0-12 years old. No guessing if the books are appropriate for your youngsters, no more scrutinizing reviews to see if it's worth it. Literati, Book Subscription For Kids, does the leg work for you; all you have to do is let your little ones peruse on their own for a week and send back what you/they don't want to keep.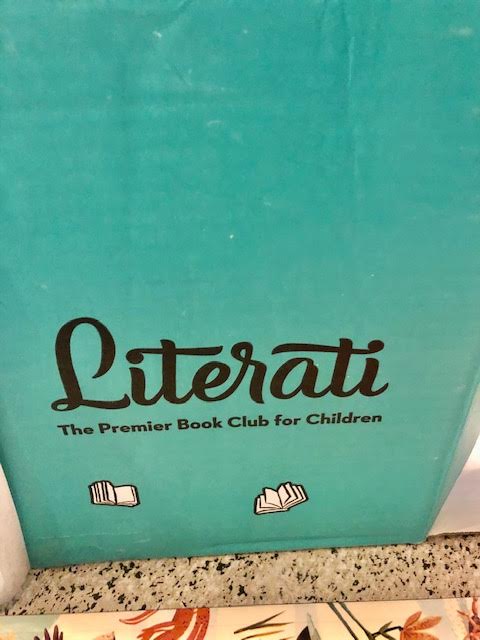 Like other curated services out there you do have to pay for the ones you decide to keep but our experience was that the kids wanted to keep them all! Of course, it's up to the parent to decide how many their kids keep but there's no pressure to do so. Once you've decided all you have to do is ship the books back, with the prepaid return label included, and let your little ones continue to explore new worlds with the titles they've picked to keep.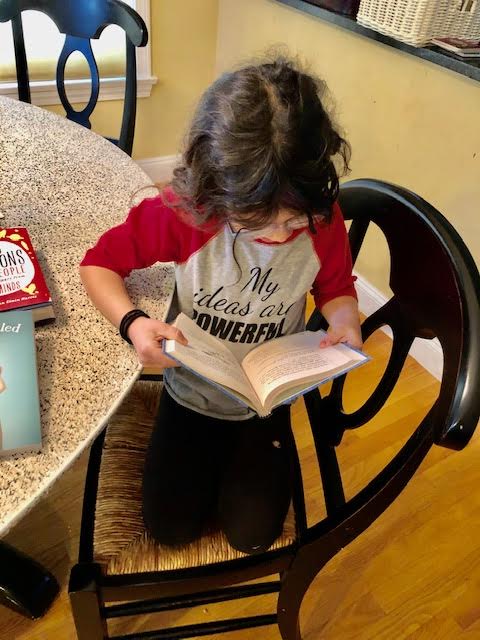 For just $9.95 a month and $5 per book you decide to keep, I couldn't have found a better deal. From best-sellers to Literati exclusives, each themed box is aimed to please youngsters at every age/reading level. From the moment you sign up, Literati helps to make the experience a welcome one. This Book Subscription For Kids is fantastic!
Children's Book Subscription:
Each box you receive will be part of a pre-selected theme to help encourage discussion between you and your child, as well as plant the seeds for new interests along their reading journey. As an added bonus, your child will also receive themed goodies such as personalized extras, collectible art poster and more! All you need to get started is to choose between 4 different clubs, based on your child's age/reading level: Neo (0-3) Sprout (3-5) Nova (5-7) and Phoenix (9-12).
To make Literati even more appealing there's also a subscription box for grown-ups. Talk about enticing!
To learn more about Literati, these book boxes for kids,  and the different book clubs you can subscribe to, head on over to their website and browse a little. If you're anything like me or have little bookworms at home, you'll be checking it out in no time!  Be sure to check out Literati here to start your kids subscription!
*This is a partnered post. All opinions are my own and not swayed by outside sources.*