A few weeks ago I had the chance to screen WolfWalkers and I simply fell in love with this!   You can see my full review and what I thought but simply put this movie was BEAUTIFUL! It ranked in my top five movies of this year and is great for the entire family!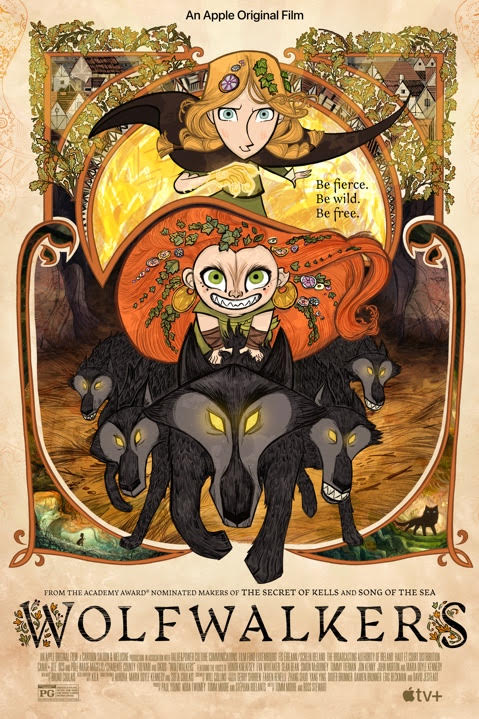 SYNOPSIS: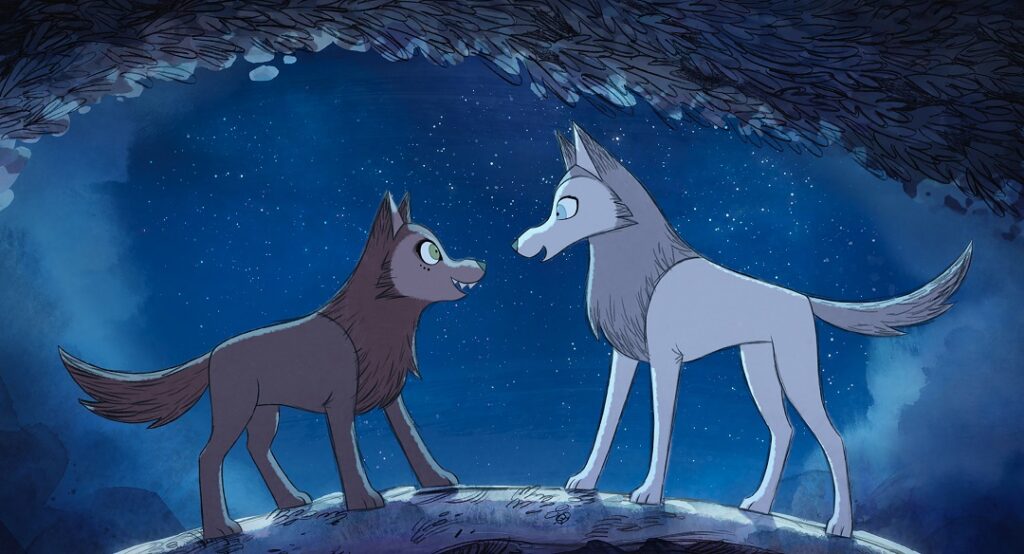 In a time of superstition and magic, a young apprentice hunter, Robyn Goodfellowe, journeys to Ireland with her father to wipe out the last wolf pack.  While exploring the forbidden lands outside the city walls, Robyn befriends a free-spirited girl, Mebh, a member of a mysterious tribe rumored to have the ability to transform into wolves by night. As they search for Mebh's missing mother, Robyn uncovers a secret that draws her further into the enchanted world of the "Wolfwalkers" and risks turning into the very thing her father is tasked to destroy.
GIVEAWAY:
WolfWalkers is now available on Apple TV and the nice people at Apple TV are giving one of my readers the opportunity to win a screening this Friday night with directors Tomm Moore (The Secret of Kells, Song of the Sea) and Ross Stewart (The Breadwinner, Paranorman). They will discuss the inspiration behind Wolfwalkers, the process of creating hand-drawn animation, and answer your questions! The also will give dinner in the form of a $150 Postmates code giveaway.
I will need to pick a winner by tomorrow at noon EST! This giveaway is run via rafflecopter so click read more to enter the giveaway. The only mandatory entry is to tell me why you are excited to win in the comment section proceeding this post. While the other entries are optional, I highly suggest filling them out to increase your chances of winning. Good luck! Ends tomorrow at noon!
a Rafflecopter giveaway

*Apple TV is hosting this giveaway while The Mommyhood Chronicles will be picking a winner from below. Thank you to Apple TV.*