Last week I had the chance to watch WolfWalkers with my kids and I have to tell you this movie is amazing! Not only is the animation done in such an original way (all based on simple shapes) but the themes of staying true to yourself is so evident throughout the movie, that it made me have a huge smile watching with my three kiddos.
My Thoughts on this Film:
This movie ranked in my top 5 favorite movies of 2020 which is saying a lot because I watch a ton! To start out the animation is unlike anything I have ever seen before. As seen in the drawing tutorial below, they start with the simple element of shapes to create the characters and then go from there. It is not your standard animation and honestly I have yet to see an animation so defined as what we saw in WolfWalkers. This type of animation made me pay attention to all the detailing of the characters and it was also really interesting to see the different effects they used in animation to change from the wolves at night to the girls during the day. It created a sense of excitement knowing that was to come and created suspense as well.
As far as the story, it was so gorgeously done from start to finish. It was also so heartwarming with character development and plot. The story revolves around a little girl named Robyn who lives with her father and they are tasked with killing the wolves who invade their area. Along the way, Robyn escapes, get bit by a wolf, and become a WolfWalker. She is a girl during the day and transforms into a wolf at night.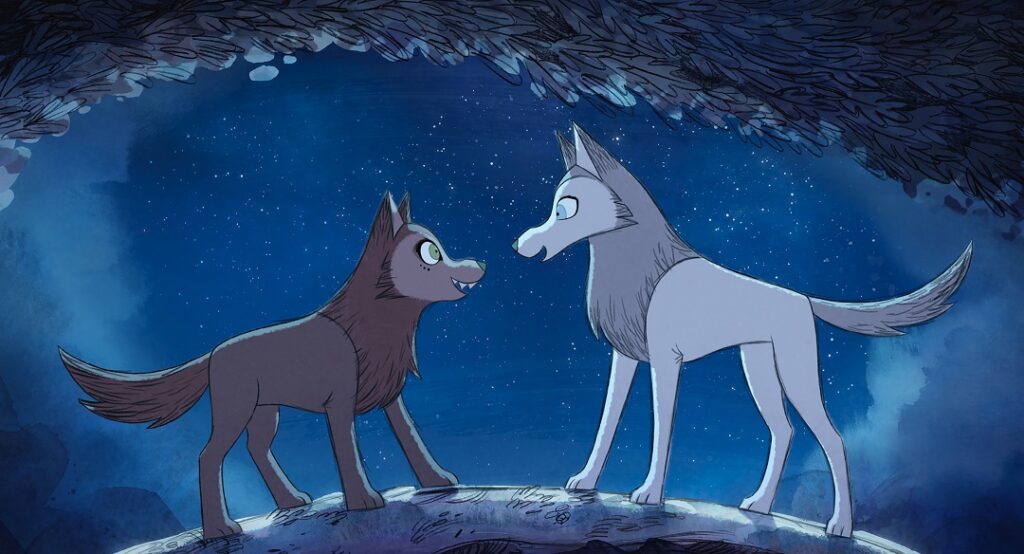 I love how nature ties in beautifully in this movie and how the themes of friendship, love, and believing in yourself shine throughout. I can not recommend WolfMakers enough and highly recommend you watch as a family this Friday!
I also had the pleasure to do a wolf sketching session and Q+A with the filmmakers. We received a special drawing kit with other goodies to do this. It was a ton of fun and my kids were also mesmerized talking to the filmmakers because they were in awe of this film.  Here is a small tidbit of what we did that day:

SYNOPSIS:
In a time of superstition and magic, a young apprentice hunter, Robyn Goodfellowe, journeys to Ireland with her father to wipe out the last wolf pack.  While exploring the forbidden lands outside the city walls, Robyn befriends a free-spirited girl, Mebh, a member of a mysterious tribe rumored to have the ability to transform into wolves by night. As they search for Mebh's missing mother, Robyn uncovers a secret that draws her further into the enchanted world of the "Wolfwalkers" and risks turning into the very thing her father is tasked to destroy.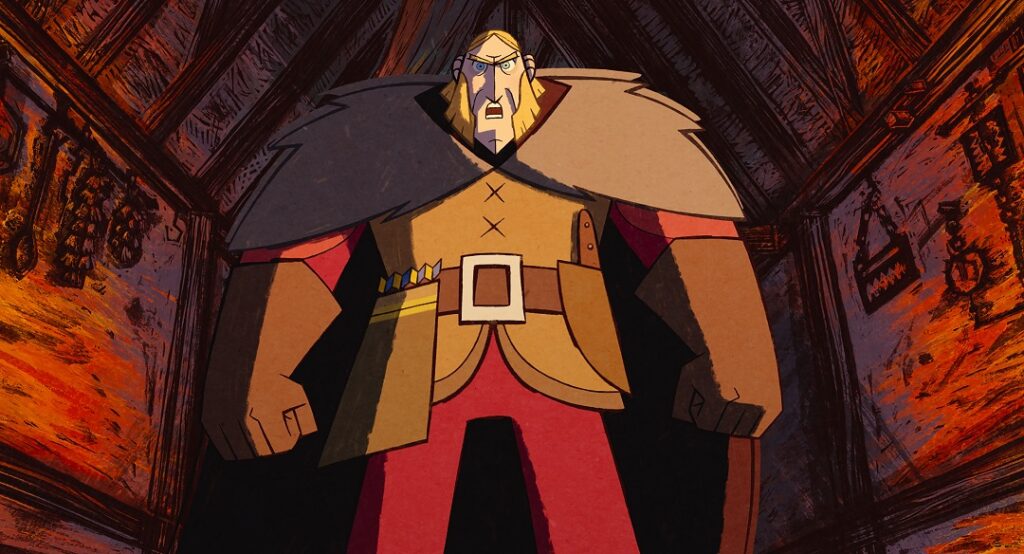 CAST+ CREW:
Directed by:                           Tomm Moore and Ross Stewart
 Screenplay by:                      Will Collins
 Cast:                                       Honor Kneafsey, Eva Whitaker, Sean Bean, Simon McBurney, Tommy Tiernan, Jon Kenny, John Morton, and Maria Doyle Kennedy
 Produced by:                         Paul Young, Nora Twomey, Tomm Moore and Stéphan Roelants
 Production Companies:       Cartoon Saloon and Melusine Productions
 North America Theatrical Distributor: GKIDS
WOLFWALKERS DEBUTS ON APPLE TV+ THIS FRIDAY, DECEMBER 12th! I GIVE THIS MOVIE 4.5/5 STARS.
*Thanks to Apple TV+ for inviting me to the WolfWalkers virtual junket. All opinions are my own and not swayed by outside sources.*