With us being in Quarantine for a long time now, I am always on the hunt for some good movies. This past weekend, my daughter and I watched The Mutants which is available now on Digital, 4K Ultra HD™, Blu-ray™, and DVD. Back in August, I attended the virtual press conference for The New Mutants and you can see more here: New Mutants.  While I will fully admit it was a bit gory at parts for my taste, overall both of us really loved it!
:
SYNOPSIS:
In this action-filled film, five young people who demonstrate special powers are forced to undergo treatment at a secret institution – allegedly to cure them of the dangers of their powers. But it's soon clear that their containment is part of a much bigger battle between the forces of good and evil!
The New Mutants 4K Ultra HD™, Blu-ray™ and Digital Bonus Features
Origins & Influences – Legendary comics artist Bill Sienkiewicz and the filmmakers explore the origins and influences behind THE NEW MUTANTS.
Meet the New Mutants – Cast members share their experiences while filming and reveal how they bonded as a family, much like the characters in the film.
Deleted Scenes

Roberto Suns & Dani Climbs
"She's a Demon"
"Everybody's Type" & Chores
Dani's Nightmare – Alt
"I Need to Cool Off"
"We're on Lockdown"
Take out the Source

Director Josh Boone Chats with Marvel Comics artist Bill Sienkiewicz
My Thoughts: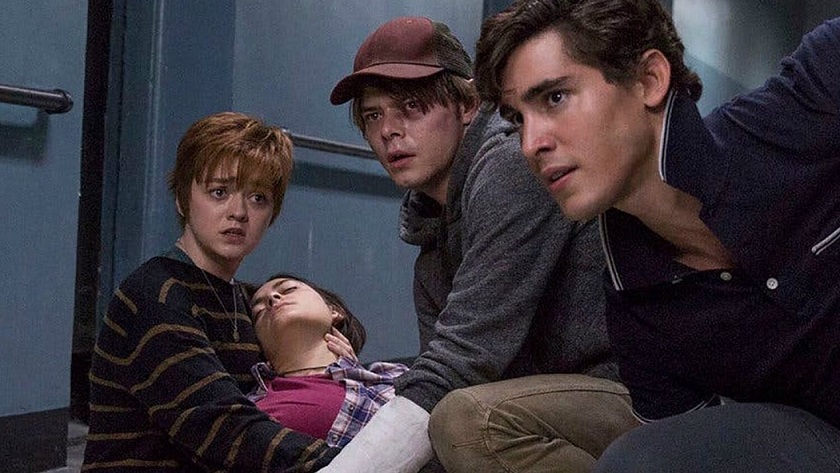 We really liked this movie although I do think it could have been a strong PG 13 rated movie. While I let my kids watch Marvel movies, I found The New Mutants to be a bit gorier than others. That being said, it was awesome in so many ways. It was a perfect combination of horror, love, heart, suspense, and mystery.
All The New Mutants were fantastic actors with our favorite being Sam Guthrie although I feel like Ilyana stole the movie for my daughter. Dr. Reyes (the "teacher") is completely bizarre and you know right from the start her heart is not in the right place.  Although the Superhero aspects are done with such depth and heart from the actors, at parts, I needed to close my eyes because some of the powers were downright eerie.
Having a tween, I loved the story of how these teenagers needed to come of age and the development of how they dealt with each of their powers. While tween and teens don't have powers, they do have a lot of character development they need to do deep down inside to face our crazy world.
The action scenes combined with the various horror had my daughter and I engaged from start to finish. The New Mutants is now available to own and I would give it a 3.5/5 stars!
Giveaway: One winner will receive a digital code of The New Mutants. This giveaway is run via rafflecopter so click read more to see the actual giveaway. The only mandatory part is to tell me who you want to win this for, in the comment section proceeding this post. While the other entries are optional, I highly suggest filling it out to increase your chances of winning. US only. Good luck!
a Rafflecopter giveaway