"The world can be an exhausting and frustrating place – but it's also full of unexpected joys, even in seemingly mundane things," said Docter, director of "Soul" and Chief Creative Officer of Pixar Animation Studios. " 'Soul' investigates what's really important in our lives, a question we're all asking these days. I hope it will bring some humor and fun to people at a time when everyone can surely use that."

I had the chance to sit down last week with my family to watch the upcoming Disney + feature, Soul. This movie is so beautifully done from start to finish that you will for sure shed a tear when watching this movie. It has an Inside Out feel but taking it up even a notch.
The movie starts out when we get introduced to Joe Gardner (Jamie Foxx), a middle school band teacher, who is conflicted about his life and how he really wants to get on stage to showcase his music. He gets an opportunity of a lifetime when he is offered the position to play with Dorthea Williams (Angela Bassett) on stage for a night. After doubting himself so much, including his own mother who doubts his choice of teaching, he is beyond excited for this chance to play with Dorthea. Then a fall happens down a sink hole and the story of Soul really comes to life.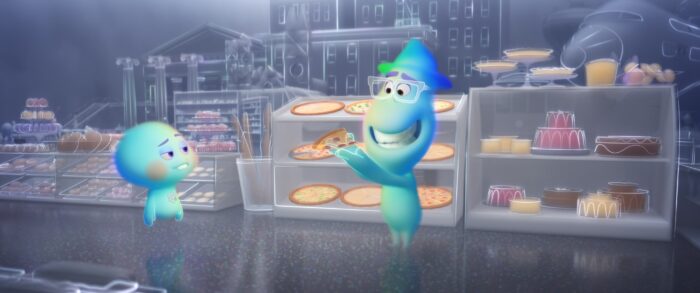 He ends up on a long escalator to an unknown place called The Great Beyond where he sees many souls end their journey.  However, he does not want to end up here as he has a lot of his supposed life to live. So instead he leads himself off the elevator to a place called The Great Before where souls begin to form.  This is the place personalities are born before they head down to Earth.  At The Great Before, he becomes a mentor for Tina Fey's character (called 22) and has to showcase to 22 how great life is.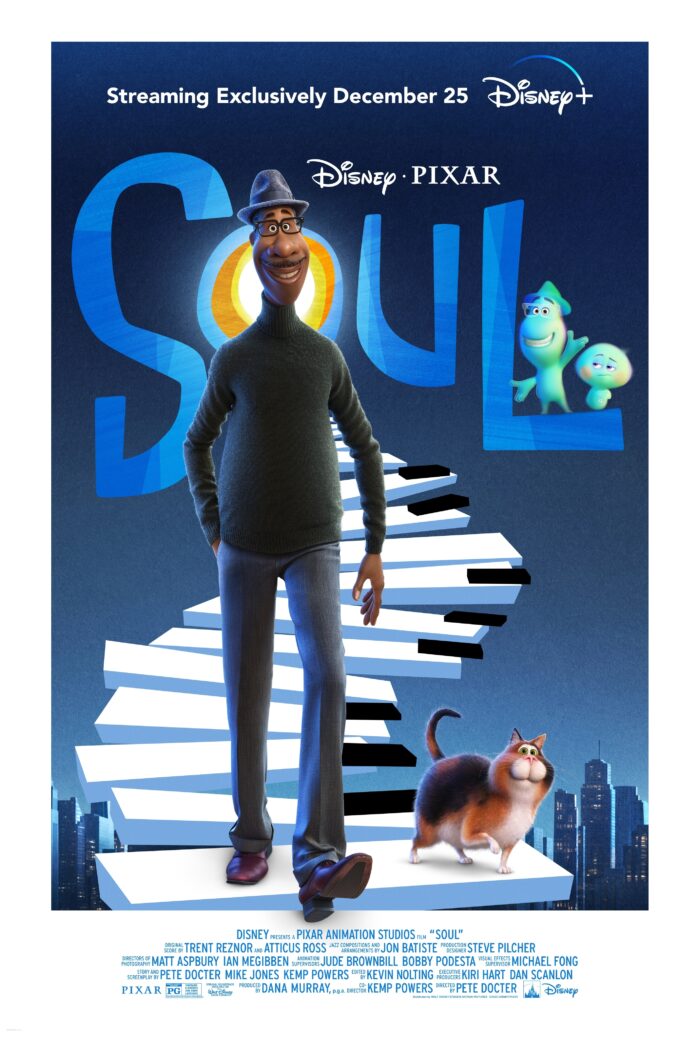 22 is not very excited about life and is in fact very desolate. With Joe's help, they begin their journey to showcase what really matters in life and how we can't sweat all the little stuff. Ultimately the timely release of this movie is so potent to our everyday lives. With all of us dealing with our own demons through this time of life, we are all really tested on life and what is really important.
This movie really had me thinking more than any other movie I have seen in the past few years. I always worry about the transition between life and death, and if I am living my best life possible. It made me think of my personality and how I should better myself for the world each and everyday. Our life on this Earth is short but we need to love the world we live in, even with all the turbulence that is forced into our lives yearly, monthly, and even daily.
Soul is a sweet, poignant, and beautifully done film. It is sad while being funny, hopeful while showing despair, and warm while being dark. It is an emotionally complex film that will have the viewers talking for a long time to come. While I think the age of this film is more geared towards the 10 year age and up, little kids will still delight in this film.
I give Soul 4/5 stars.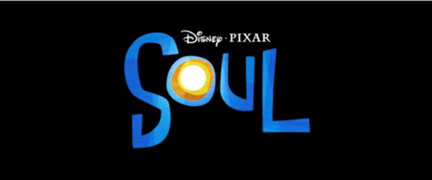 SYNOPSIS:
What is it that makes you…YOU? Pixar Animation Studios' "Soul" introduces Joe Gardner (voice of Jamie Foxx) – a middle-school band teacher who gets the chance of a lifetime to play at the best jazz club in town. But one small misstep takes him from the streets of New York City to The Great Before – a fantastical place where new souls get their personalities, quirks and interests before they go to Earth. Determined to return to his life, Joe teams up with a precocious soul, 22 (voice of Tina Fey), who has never understood the appeal of the human experience. As Joe desperately tries to show 22 what's great about living, he may just discover the answers to some of life's most important questions. "Soul" is Directed by Academy Award® winner Pete Docter ("Inside Out," "Up"), co-directed by Kemp Powers ("One Night in Miami") and produced by Academy Award nominee Dana Murray, p.g.a. (Pixar short "Lou").
SOUL DEBUTS EXCLUSIVELY ON DISNEY + ON CHRISTMAS DAY 2020!