Today is the day! Movies are back starting with the New Mutants, which debuts in theaters today, August 28th! I know.. I know it has been forever since you have seen a movie in a theater but the wait is over and The New Mutants is a great family feature to start your movie watching with.
Twentieth SYNOPSIS:
Century Studios in association with Marvel Entertainment presents "The New Mutants," an original horror thriller set in an isolated hospital where a group of young mutants is being held for psychiatric monitoring. When strange occurrences begin to take place, both their new mutant abilities and their friendships will be tested as they battle to try and make it out alive. Directed by Josh Boone ("The Fault in our Stars") and written by Josh Boone & Knate Lee, "The New Mutants" stars: Maisie Williams ("Game of Thrones"); Anya Taylor-Joy ("Glass"); Charlie Heaton ("Stranger Things"); Alice Braga ("Predators"); Blu Hunt ("The Originals"); and Henry Zaga ("13 Reasons Why"). The film is produced by Simon Kinberg, p.g.a., Karen Rosenfelt and Lauren Shuler Donner with Stan Lee and Michele Imperato Stabile serving as executive producers.

VIRTUAL PRESS CONFERENCE WITH
Maisie Williams ("Rahne Sinclair")
Anya Taylor-Joy ("Illyana Rasputin")
Blu Hunt ("Dani Moonstar")
Alice Braga ("Dr. Reyes")
Charlie Heaton ("Sam Guthrie")
Henry Zaga ("Roberto da Costa")
Writer/Director Josh Boone
I had the chance to talk to the above actors a few weeks ago about their new movie, The Mutants. Since this movie was a long time in the making, they were so excited to finally see this movie open as we all are too! There were many release dates on this movie but they finally decided on 8/28 and they all could not wait! Maisie said she loved that the fans stuck with them through all the uncertain times during the last couple of months and she is so grateful for that. Josh said fans around the world gifted them with creative artwork.  He loves the outpouring of support for the actors and their characters.
Question 1: So, how much has the movie evolved from when you shot to now that it is coming out? How much has it changed?
"We reshot the movie four or five times, like every scene in it all. But no, I'm kidding. We never did reshoots. We were  supposed to do reshoots. People in general, movies do reshoots or pickups, or things like that. But, because of the merger, once it was done, it was done. So, we never went back and did reshoots. So, we were always using the same footage and the same material from the start of editing and all the way to the end of it. "-Josh
Josh also joked that the universe made them wait for a time when nobody could leave their houses. This movie is about kids trapped inside an institution, sort of similar to us all being trapped. He joked that they need to stop making things that can happen in real life.
Question 2: Well, unlike most big studio superhero films, this one was filmed on location in this, old psychiatric hospital. Is that right?
They stated yes this was filmed all in a hospital in Boston.  They said it helped get the reality of it by being in an actual hospital. Alicia also said filming at night was scary.  The groundkeepers at the hospital would tell them eerie stories so it made it that much more real.

Question 3: So, how do you think younger audiences will resonate with your characters and did tapping back into your teenage self help with the creation of your character? Anya?
" I think, any opportunity to go back to 'teenagedom' is not necessarily the most fun experience, but you definitely learn a lot about yourself afterwards. It's interesting because I think we all came into this knowing that whilst we were making a superhero movie, we weren't really making a superhero movie. We were making a film about people who were having a tough time understanding themselves and figuring out their place in the world. "-
Anya said to make it a little more cinematic they added powers in. She stated any teenager goes through growing pains trying to understand where you fit into this world.
"I would say too, it was really made for teenagers who are outsiders, people who feel out of place and who are going through a tough time in general. I sort of always say, I make couch movies, which are like, when I was a teenager and I was really depressed, I'd have like a-a certain movie I'd pop on and go lay on the couch. It made me feel better. "- Josh
They stated they were holed up together in location to film this movie so they were prepared for Quarantine LOL!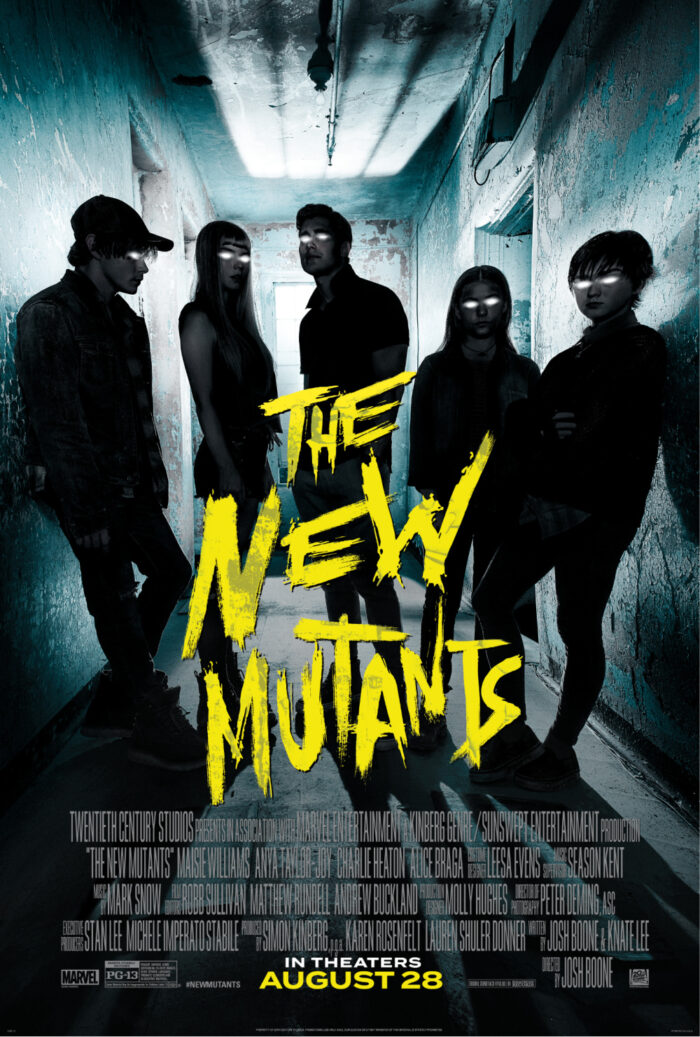 Question 4: But you guys mentioned that you were kind of holed up in this hotel filming. When you think back on that experience of all that time you spent together, what sticks out to you most when you think about your downtime on set?
Charlie stated that there was not a lot to do there so they had a lot of fun times with each other. They all became really good friends. Charlie told us a funny story of him driving at night, which is the opposite side of the road as his beloved Britain.
Question 5: We have to take a moment to celebrate the romantic relationship we're getting between Blu and Maisie's characters. Can you guys tell us about your connection, not only as characters, but as actors. Like, tell me about your screen test. Tell me about your audition.
Maisie said she did a few test scenes before but she had to kiss a stranger in it, which was weird. They had them act like it was them getting together in real life, lying on the floor and forming connections.
Question 6: Is there anything that you've continued to learn or come to realize about your character during this longer than usual period for production to release?
"I think that's actually really weird, because I did realize a lot of things about Dani, about my character after filming. I definitely realized how close I was to her as just a person, which I think I kind of didn't really realize that while I was filming.
And then when I left and I was able to look back at it and think about Dani, and think about playing Dani, it suddenly came to me. And I was like, oh my God, me and Dani are really the same person, which is kind of weird, because I think usually you feel like you get to play a character. So, I think it was very strange for me to play someone that was so much like me. That wasn't really something I realized until a lot of time passed. "-  Blu
Question 7: Does anyone else have any realizations they had about their characters after the fact?
Yes Maisie said for sure but there was three years that passed so you change a lot in that time. She was fighting confidence when she filmed this but for the role, it worked out perfectly.
"And teenagers, they go through that. There's a different moment. We shot this three years ago. And they changed a lot from that moment that we were shooting. And, I think a lot of people that will watch the film either are going to remember them how they were, or they're going to see themselves if they are they are around that age. And I think the movie's really cool because of that, because it talks on subject in a great way that is entertaining and all that. But it really goes deep into these kids, young adults that are figuring out life and going through these feelings, and like  Maisie just said, understanding their body and their role in the world. So, I think it's really nice to have an action film and an entertaining film but that deals with these kinds of situations in a nice way."- Alicia
Question 8: Since this movie appears to have a foreboding theme, what were some of the ways you guys lightened up the atmosphere on set beyond getting in the car with Charlie?
They stated they made each other laugh a lot and there was even dancing on the set.
I can't wait to watch this movie. I am told a lot of the characters will line up with the storybook comics.  For the comic book fans, let me know what you think!
ENJOY THE NEW MUTANTS!
FOLLOW THE NEW MUTANTS ON SOCIAL:
Hashtag: #NewMutants
Facebook: @NewMutantsFilm
Twitter: @NewMutantsFilm
Instagram: @ NewMutantsFilm
*Thanks to Disney for inviting me on this press conference. All opinions are my own and not swayed by outside sources.*