I am so excited to announce that over the next few months I will be working with Dunkin'. If you know me, you know I am a HUGE lover of Dunkin', so this is a natural fit to be working with a brand I admire and love. Not only am I a huge fan, but my family loves going to the drive up (almost daily) and ordering donuts, Iced Coffee, and Hayley's new favorite drink, The Charli. Honestly, The Charie (from Tik Tok influencer Charli D'amelio) is a real drink and I was plain ole' shocked when every Dunkin' we visited in New England knew what it was. I will admit, it is quite delicious!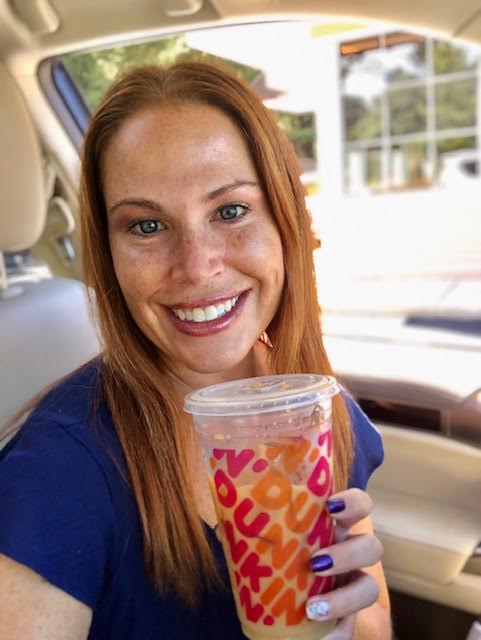 So to get to the exciting news for this month! This coming Tuesday, September 29th, is National Coffee day which Dunkin' renamed National Dunkin' Day! What this means is with any single purchase of any item at Dunkin' nationwide, you will receive a FREE medium hot or iced coffee. Dunkin's lineup of quality hot and iced coffee choices includes its beloved Original Blend, Dark Roast and Dunkin' Decaf, which are all freshly brewed in-store.

To further plus-up National Dunkin' Day, anyone anywhere in the U.S. can take part in the celebration, with a chance to win an ultimate Dunkin' care package. The special Dunkin' kit includes Dunkin' ready-to-drink iced coffee, K-Cup® pods, packaged coffee, Post Cereals made with Dunkin' coffee, Dunkin' Extra Extra Creamer Singles, tumblers, masks, stickers, temporary tattoos, tote bags, and other surprises. Beginning now and while supplies last, devoted Dunkin' fans can also purchase limited-run National Dunkin' Day merchandise online at ShopDunkin.com.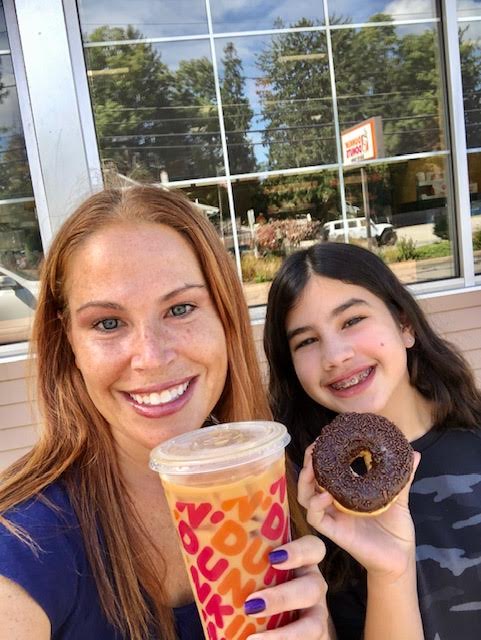 For so many Americans, Dunkin' equals coffee, and coffee equals Dunkin'… there is simply no other coffee choice. We're declaring National Coffee Day as National Dunkin' Day to highlight how much our coffee means to people, and create an opportunity to raise a cup to everyone across the entire country who understands and appreciates how important that daily cup of Dunkin' can be to keep running," said Drayton Martin, Vice President, Brand Stewardship at Dunkin'.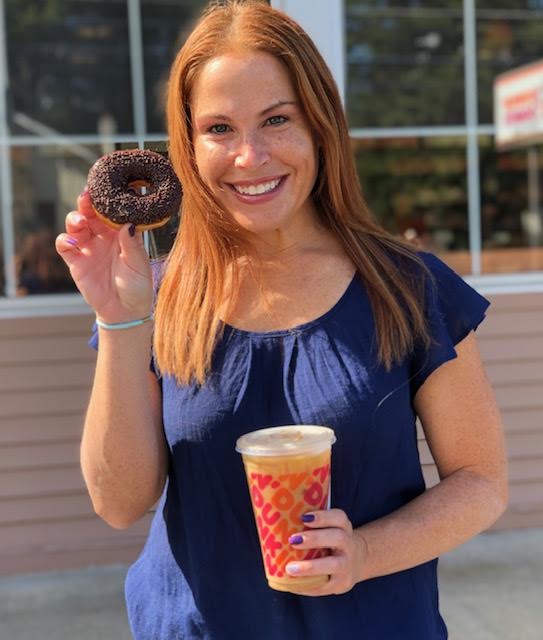 So what are you waiting for?! Be sure to visit Dunkin' this coming Tuesday nationwide and get your free Dunkin' Iced Coffee or hot coffee with any purchase. See you there!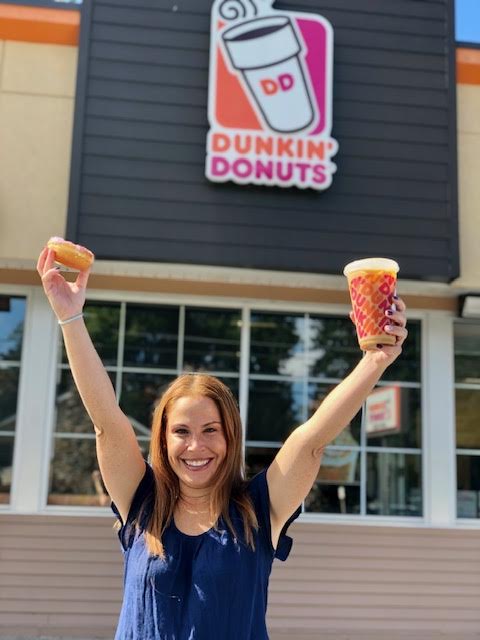 *I am working with Dunkin'. All opinions are my own and not swayed by outside sources.*