If you have not had a chance to check out ROCKFORD T. HONEYPOT, I highly suggest you do. This chapter book (ideal for the higher elementary and up grades) is a page turner and teaches wonderful lessons throughout the pages.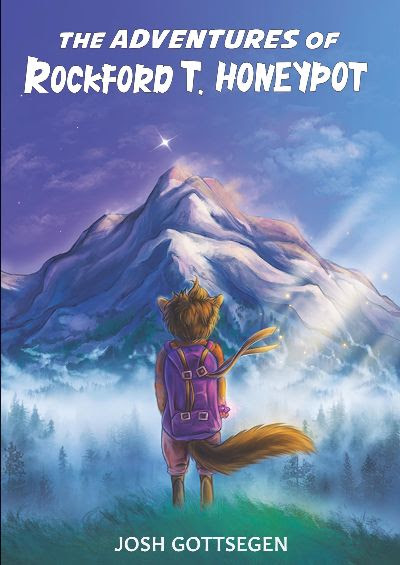 Synopsis:
As a young chipmunk, shy, bookish Rockford T. Honeypot had dreams of thrilling adventures across the forest. However, timid of danger and germs, his only adventures were found in books and his imagination. When his family abandons him after a mistake that destroys their hazelnut business, Rockford sets off on a legendary journey beyond his wildest dreams. From exploring cuisines with a famous chef, training with ancient warrior monks, flying on giant hawks, finding true love, and much more, Rockford recounts his epic origin story of hardship, perseverance, and fortune.
INTERVIEW:
I had the chance to do a Q+A with Josh Gottsegen, who is the author of the Rockford T. Honeypot novel.  I always love to ask the author questions to see how they came up with the themes and the various perspective of the books. The first question we wanted to know is how he came up with the ideas for this book.  He told us he started his journey in 2014,  by writing a children's book about a family who runs a juice bar in Tropland Forest with the intention to make healthy eating "cool." After he completed three books in his "Joosh's Juice Bar" picture book series, he decided to dedicate a full story of another character in Tropland. As he was brainstorming ideas, a close friend of his fell ill, so he wrote a collection of short stories for her while she was in the hospital, all of which had messages of never giving up in the face of any obstacle. During her recovery, he continued to write and developed one of the stories, "The Adventures of Rockford T Honeypot," while sharing each chapter with my friend during her path to recovery. He was motivated and inspired to write something filled with laughs, love, perseverance, and excitement for him and his friend. His friend is now 100% healthy, happy, and strong.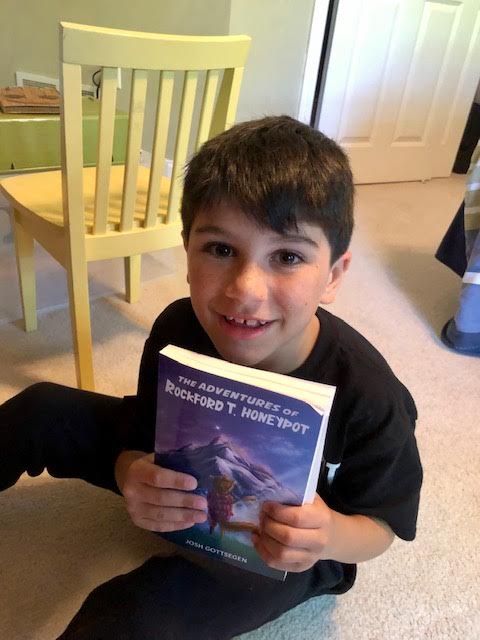 He told us this book was a labor of love and took four years to complete from start to finish.  He told us he always loved to imagine and write fantasy stories. He believed that his true calling was that of a storyteller, and not just ordinary stories, but adventures in other worlds where animals talk just like humans! Growing up, he watched Disney cartoons and many other shows that had animals as the lead characters. This led him to create this epic tale.
Asked what character who he was most relatable to, and he told us it was Rockford. While he is not the biggest fan of germs, exploring is one of his favorite pastimes. Rockford had a gut feeling to 'change the forest' in some way, shape, or form. Josh has always wanted to to be a storyteller and create stories (from books to movies) that entertain and inspire others.
One question I love to ask authors is what lessons he hopes the younger generation learns from reading this book.
"There are two messages that I'd like readers of all ages to take from the book. First, never give up on your dreams, even when people tell you it's impossible. If you have a goal in life and work hard towards reaching the "unshelled diamonds" on your path, anything is possible. Secondly, Rockford's communication with all animals throughout the book, no matter the species, comes from a place of respect, gratitude, and kindness. It didn't matter if it was a squirrel or rabbit; he treated others the way he wanted to be treated."- Josh
This book is a must read and own! Be sure to check it out today available to purchase on
Amazon
. Happy Reading!
#RockfordTHoneypot
*This is a partnered post. All opinions are my own and not swayed by outside sources.*