I will fully admit that during this Quarantine, I have not been taking care of my face as well as I should. In all honesty, I go from work to home, and really don't have a need to go out much. So my skincare has not been a priority. I also did not put on makeup for as long as I can remember. I, for one, feel better when my skin is in order and I have some makeup done though. Thankfully Merle Norman Cosmetics reached out to me to partner on some of their latest products.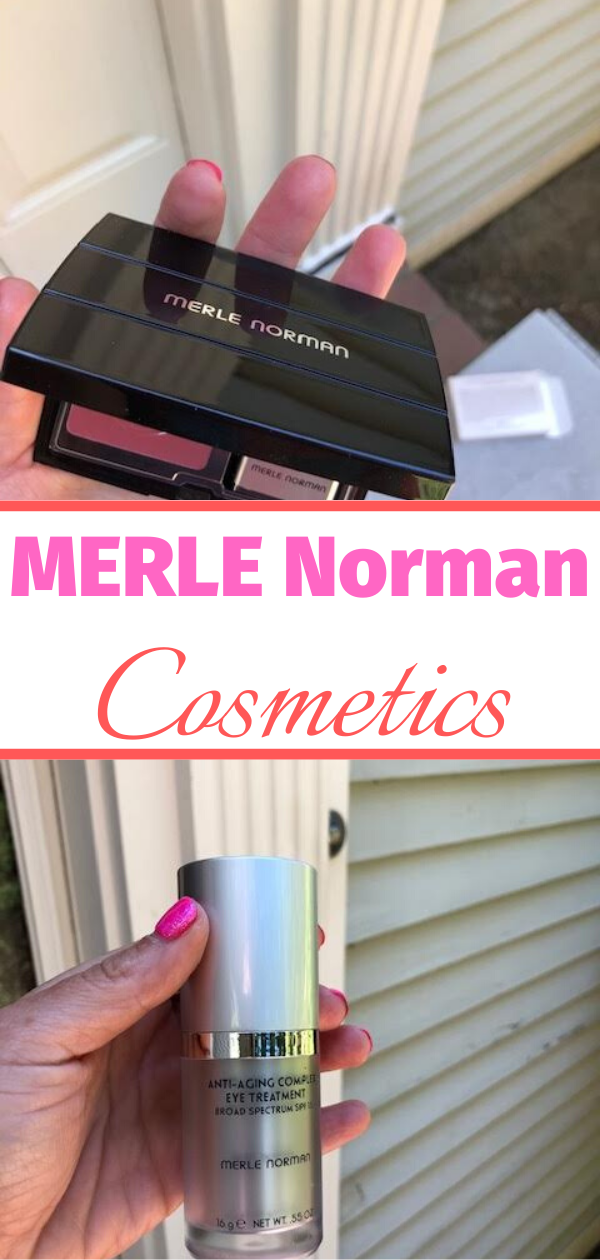 With the sun shining these days, it is more important then ever to wear a skincare line that contains SPF. Merle Norman Cosmetics offers plenty of products with SPF to keep you feeling fearless from the inside out!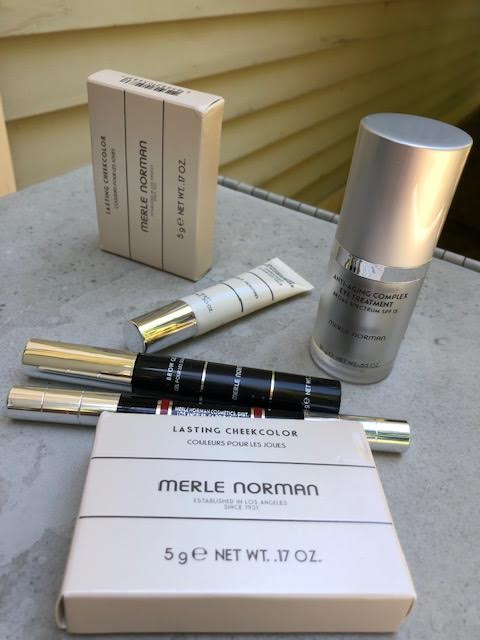 Merle Norman Cosmetics offers an impressive selection of products that allow you to enjoy the bright summer days ahead while protecting skin. Get ready to play tennis, hike, golf, walk, BBQ, or whatever summer activity you choose (socially distant, of course) and rest assured your Merle Norman Cosmetics SPF will keep your skin safe, supple, and sun-protected!
About Merle Norman Cosmetics
Merle Norman Cosmetics, Inc. is a prestige brand acclaimed for pioneering the "try before you buy" philosophy, as well as creating innovative and high-quality color cosmetics and skincare products that allow consumers to express their best selves.  For 90 years, the brand has provided consumers the confidence to pursue their dreams, explore their ideas, and create their own version of extraordinary.
The unique idea that women should try cosmetics products with the guidance of a beauty expert before making a purchase was introduced by Merle Nethercutt Norman in 1931. One of the first women in the cosmetics industry and a true innovator, Merle Norman combined her revolutionary business model with breakthrough products that empowered women to look and feel their best, and become self-sufficient business owners by selling Merle Norman Cosmetics products in their own Studios. Today, Merle Norman Cosmetics remains family-owned with franchise Studios located throughout North America. Continuously evolving and creating effective, exciting, and technologically advanced products, Merle Norman Cosmetics remains dedicated to setting trends and fulfilling the ongoing needs of diverse customers everywhere.  For more information, visit www.merlenorman.com.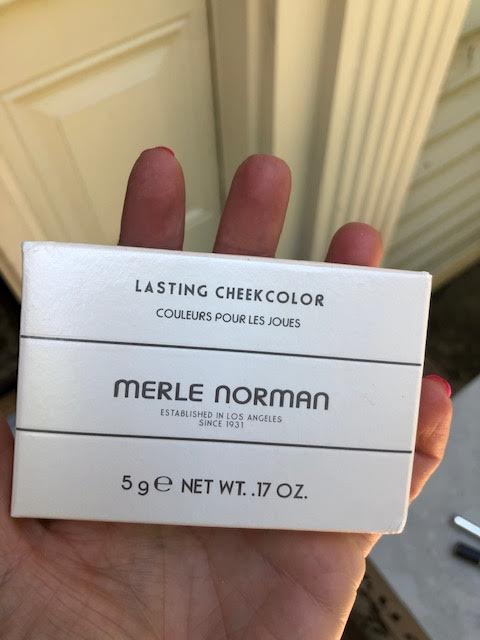 Here are some of Merle Norman best product list:
Lip Conditioner SPF 15, $22
For all skin types.
Used daily, this lip conditioner helps protect against environmental factors with SPF 15 and antioxidant-rich Pomegranate Extract keeps lips feeling great. Plus, it's packed with humectants and emollients to smooth, soothe and seal in moisture. Can be worn under lipstick.
Foundation Primer Plus SPF 15, $40
For all skin types.
It's about prime! This luxurious, silky gel primer helps skin look and feel as smooth as glass while extending the wear of makeup. Experience an instant blurring effect as polymers fill in lines, wrinkles and pores, making them virtually disappear! Powerful anti-aging ingredients like Vitamins A, C and E Derivatives, Green Tea Extract and sunscreen help protect skin. Oligopeptides help promote skin firmness.
Timeless Illuminating Makeup Broad Spectrum SPF 30 – 11 shades, $41
Coverage: Medium to Full. Finish: Luminous. Skin type: Normal to Dry.
This silky illuminating makeup glides over skin for a lit-from-within glow. Enriched with all the benefits of skin care, it features award-winning and patented probiotic ingredient, Brightenyl®, which is clinically proven to help restore skin's natural tone and healthy-looking luminosity. Kombuchka™ is clinically proven to significantly smooth the appearance of fine lines and make skin appear more plump and luminous (as reported by the majority of testers). Boosted with 24-carat colloidal gold, a peptide and Broad Spectrum SPF 30 protection to maximize luminosity and anti-aging benefits.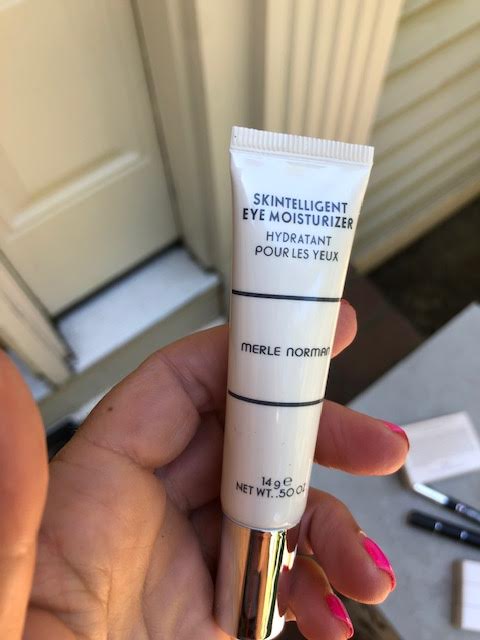 Lasting Foundation SPF 12 – 17 shades, $40
Coverage: Medium to Full. Finish: Matte. For oily skin types.
This lightweight foundation glides on and stays put, for over 7 hours of lasting beauty. Formulated with Pro-Retinol, it helps minimize the appearance of fine lines, plus SPF 12 and Vitamins C and E derivatives to help protect skin.
CC Cream Broad Spectrum SPF 30 – 6 shades, $40
Coverage: Light. Finish: Semi-Matte. For all skin types.
See uneven skin tone and fine lines disappear with this multi-benefit complexion corrector that gives you the benefits of a skin care product, sunscreen and a light foundation. Its innovative matrix of skin-benefiting ingredients includes Watermelon Rind, Lentil Fruit and Apple Extracts, clinically proven to deliver both immediate and long-term hydration, and a tripeptide that improves the appearance of fine lines and wrinkles. It also features Lumiesse, which contains a stable version of Vitamin C to deliver youthful radiance. Supremely silky, the lightweight formula imparts light coverage to even out skin tone, but can easily layers with primers, concealers, foundations and powders for buildable coverage as desired. It contains our highest level of sun protection in a makeup with important Broad Spectrum SPF 30 protection to help prevent the sun from prematurely aging the skin. CC the difference for yourself!
In addition to the products featured above, Merle Norman Cosmetics has a plethora of products that contain SPF so you can be secure in sun protection while looking flawless.
Perfecting Makeup Broad Spectrum SPF 25 – 10 shades, $43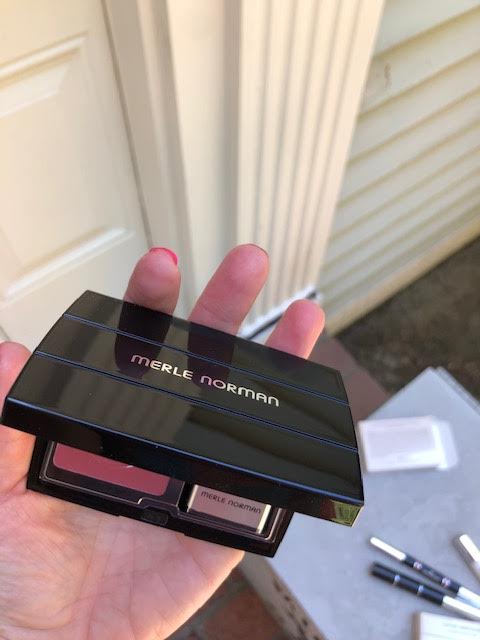 Coverage: Light to Medium. Finish: Satin. For all skin types.
The next generation of liquid makeup! Created for all skin types, this advanced formula contains innovative high-definition 3D pigments to create a perfected, airbrushed look. With one stroke, this lightweight, luxurious formula looks and feels like a second skin with a satin finish that's your skin – only better. The light to medium coverage is buildable to create the look you want. Imperfections virtually disappear and skin looks impeccable in photographs as well as everyday life. Award-winning Broad Spectrum technology allows for SPF 25 protection without the opaque mask effect that can sometimes occur.
Expert Finish Makeup Broad Spectrum SPF 25 – 11 shades, $40
Coverage: Light to Medium. Finish: Semi-Matte. For normal to dry skin types.
The next generation of cream-to-powder makeup! Formulated for Normal to Dry skin types, it features state-of-the-art optical powder technology combined with emollients to give skin a velvety-smooth feel. Its silky texture effortlessly glides onto skin to instantly even out skin tone, while transforming into an invisible powder finish. Designed for convenience, it can be used as a foundation in the morning or for touch-ups throughout the day. It also features award-winning Solaveil™ technology with important SPF 25 to help protect skin from the sun's damaging rays, which are the #1 cause of premature aging.
Flawless Effect Liquid Foundation Broad Spectrum SPF 15 – 11 shades, $43
Coverage: Medium to Full. Finish: Semi-Matte. For normal to dry skin types.
This hydrating liquid is the foundation to flawless skin. It glides on weightlessly, covers flawlessly and wears beautifully. Optical diffusers blend away imperfections while Vitamin C and E derivatives and Broad Spectrum SPF 15 help protect skin.
Sheer Defense Tinted Moisturizer SPF 15 – 6 shades, $40
Coverage: Sheer. Finish: Dewy. For all skin types.
Protect skin with this all-in-one moisturizer, sunscreen and foundation. This lightweight tinted moisturizer provides sheer foundation coverage with Broad Spectrum SPF 15 protection. It helps fight environmental damage and the signs of premature aging with Vitamin C and E derivatives.
I have been using the makeup and skincare line for about two months now and I really love it. My skin feels vibrant (the eye serum is the best I have seen thus far) and the makeup leaves me happy. With great prices too, you can't lose when you purchase Merle Norman. Be sure to check them out today!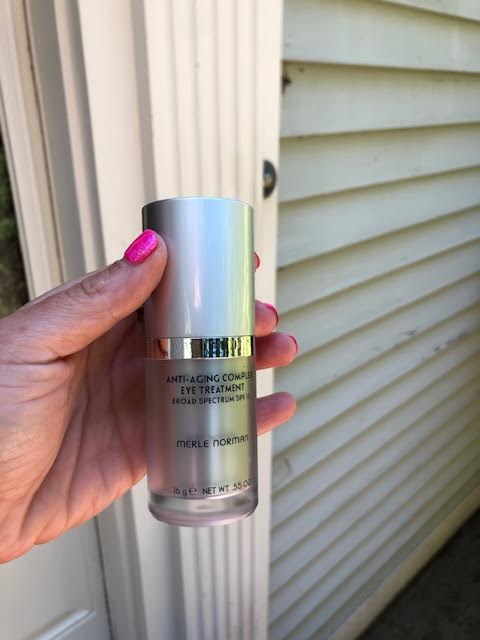 Where to Buy:
All Merle Norman Cosmetics products are available online at www.merlenorman.com
and at Merle Norman Cosmetics Studios nationwide. Check out www.merlenorman.com to find a Studio near you.
*I work with Merle Norman. All opinions are my own and not swayed by outside sources.*