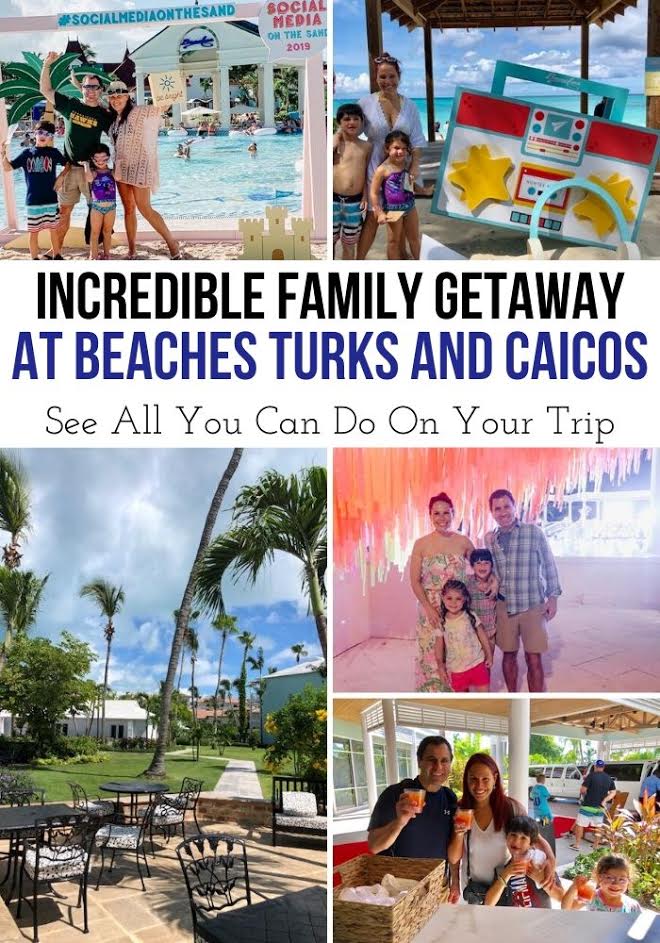 A family getaway is just the thing we all need from time to time to recharge ourselves and make amazing memories that last forever.  As a blogger, I'm so blessed to be able to take my family on trips that are both fun for all of us and productive for me. That was the case with this year's, Social Media on the Sand Convention, at Beaches Turks and Caicos. The family-friendly conference allowed me to bring my husband and both Zane and Tay Tay. My oldest daughter, Hayley, was working on her next play, so she stayed in Rhode Island. Although we were short one Pezza, we had an amazing family getaway – mainly because Beaches Turks and Caicos does such a great job of making its guests feel at home!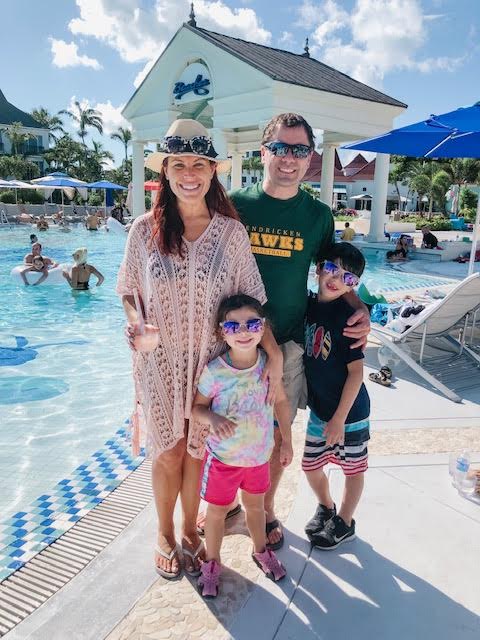 A Welcoming Family Getaway Atmosphere
One of the most important parts of a successful family getaway is friendly staff and a welcoming atmosphere. It's so much easier to enjoy yourself when you're surrounded by friendly, attentive staff members who take pride in helping you on your trip.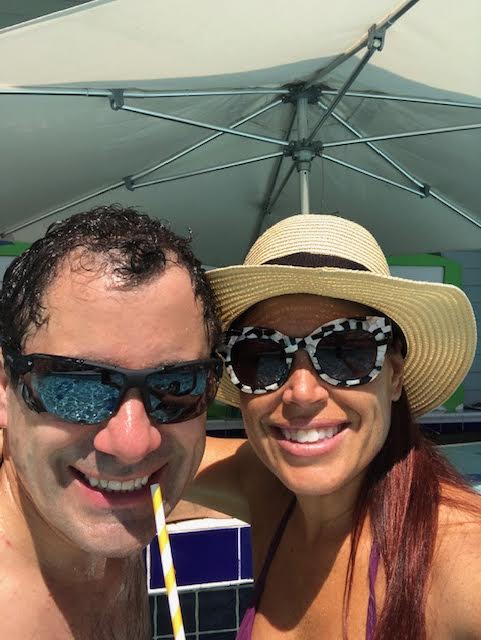 We had a wonderful experience with the staff and with the food preparers, as well. The staff was incredibly helpful. Although we asked for very little, we were greeted with exceptional service that went above and beyond my expectations. In addition, the wait and cooking staff, including the chef, at a few different restaurants came out to talk with us about Zane's food allergies issues. It made dealing with food allergies while dining at the resort so easy, and we all felt so safe. That's a feeling you don't often have when you dine out with allergies.
So Many Dining Options
Speaking of food allergies and dining, Beaches Turks and Caicos has a ton of dining options. From a swim-up snack bar to a 50's-inspired restaurant serving classics like mac and cheese, burgers, and more, there's something for everyone here. What makes the dining options at Beaches Turks and Caicos so great is that they cater to both kids and adults. There are a lot of family dining options, but they also have several upscale, adult dining establishments, as well, making their dining selection perfect for families with or without kids.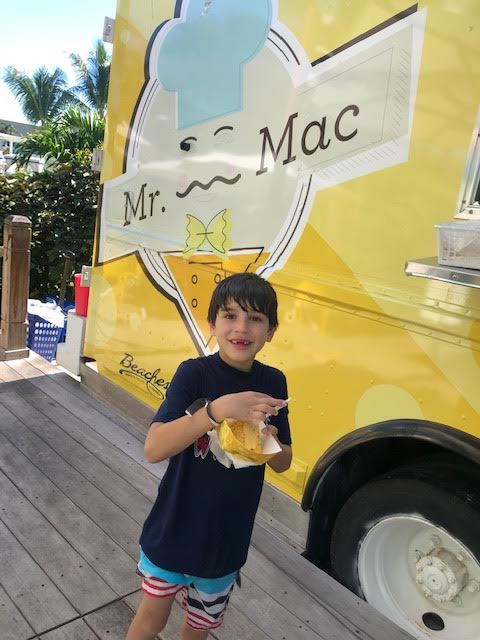 Activities for Everyone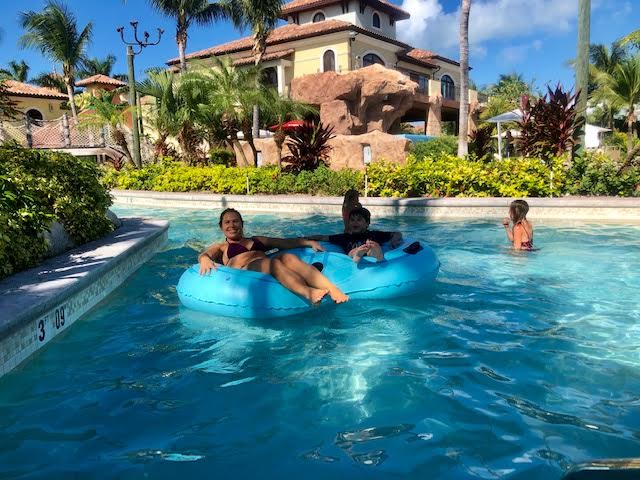 No family getaway is complete without a ton of fun excursions and experiences. Beaches Turks and Caicos activities make for amazing family memories. From mini-golf and a huge waterpark to more adult-centric things like a fitness center, golf, and horseshoes, the resort has activities to fit every interest. Of course, my family and I had to visit the waterpark and pool, as well as take part in the fun themed night parties.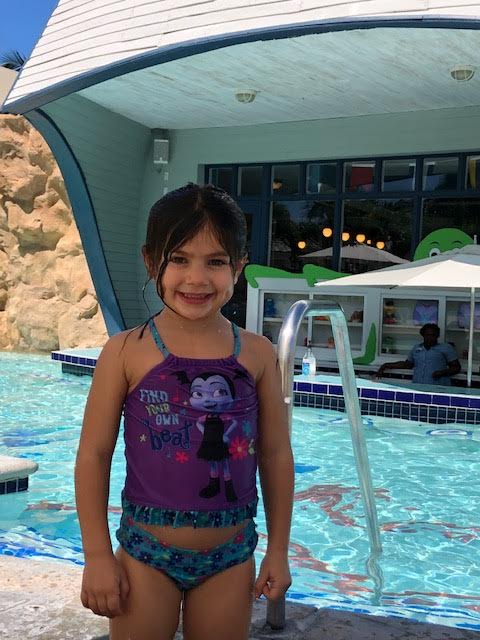 No matter what you love, you'll find it at this resort. Beaches really knows how to entertain its guests. My kids never stopped smiling. Neither did my husband and I, for that matter. It made for some experiences that none of us will ever forget.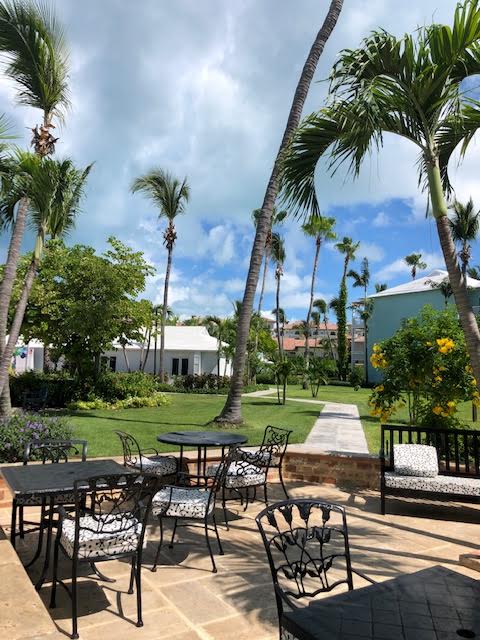 THE CONFERENCE:
We started our Wednesday activities with the SUN-SATIONAL PLAYGROUND. This playground offered us a glimpse into the many sponsors such as Spin Master, Coola, IT Cosmetics, Hapari, Swarovski, The House of Perna, Good2Grow, Air Esscentials, Kim Crawford Wines and so much more!!! It allowed us to try out some products. There was also amazing photo opportunities offered throughout the playground experience. At night, we attended the SEA THE FUTURE WELCOME PARTY. This party was amazing because it talked about the Sandal's Foundation and what they do to help communities through the region. We even got to see a few local children sing incredible songs, and later joined by Hunter Hayes!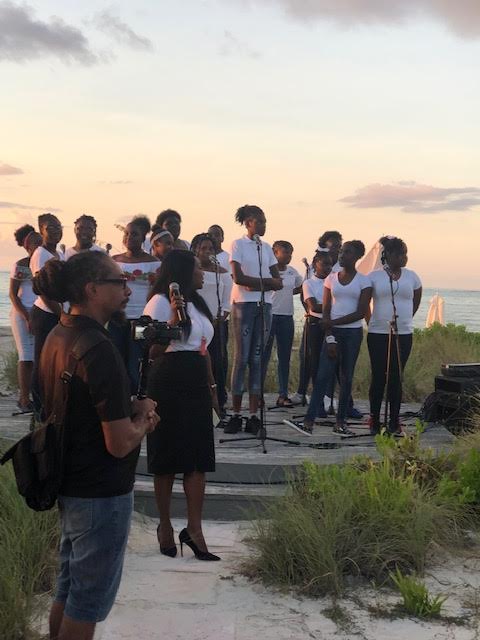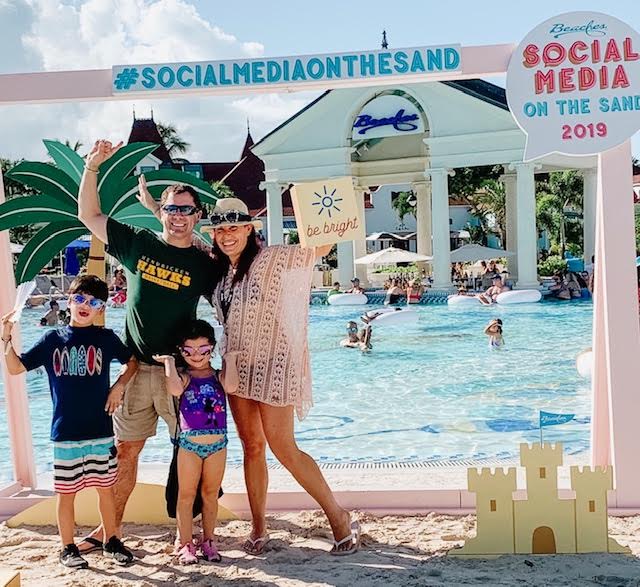 The next day was the actual conference which Sandals put together beautifully. It was so great hearing from Rebecca Minkoff, Jamie Kern Lima, Shannon Levis, Adam Stewart, Debbie Ann-White, Amy Choi, Meaghan Murphy, and others!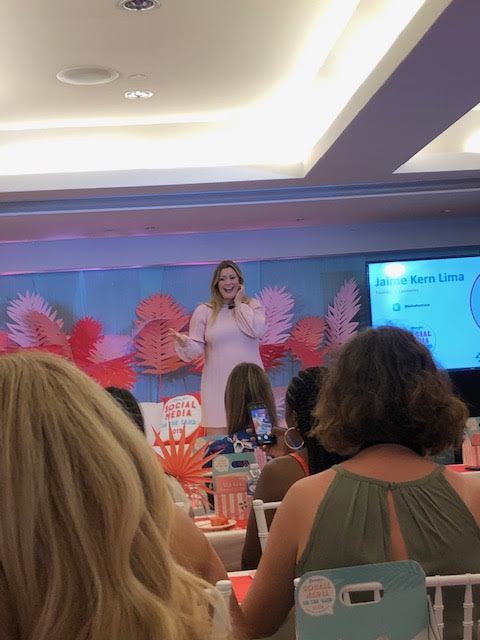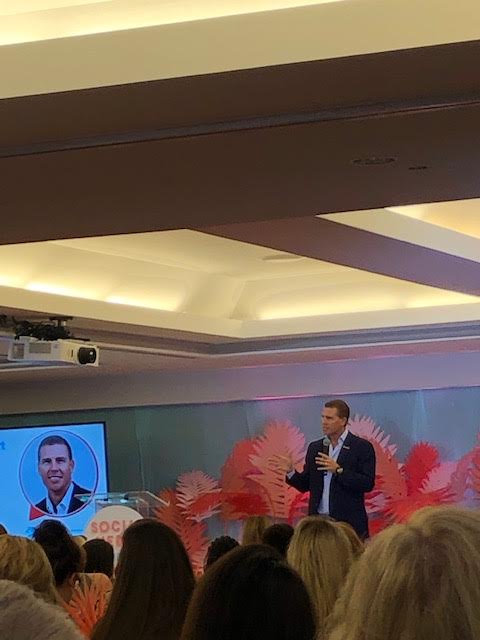 After that, we got to create our own tailor tracks of speakers we wanted to hear from. I chose to hear the talk from Landyn Hutchinson. She was beyond hysterical. To complete the day, we attended the DISCGLOW party! This party was off the hook! No seriously, simply amazing. We each were given headphones and we could channel what station we wanted to listen to. Inside the party was different DJs and they corresponded to each channel. Everything was pitch silent because you can only hear through the headphones. It was awesome to see everyone dancing on the dance floor to their own channels. And we all glowed in the dark to top it off!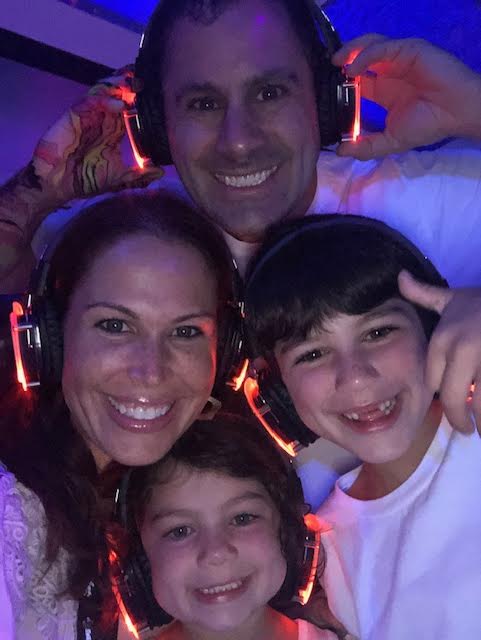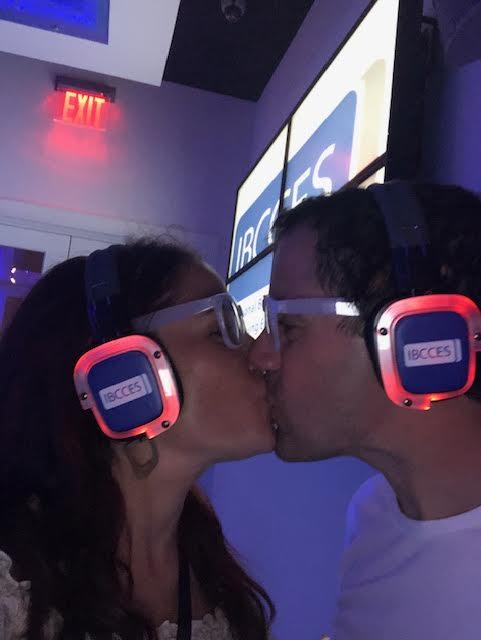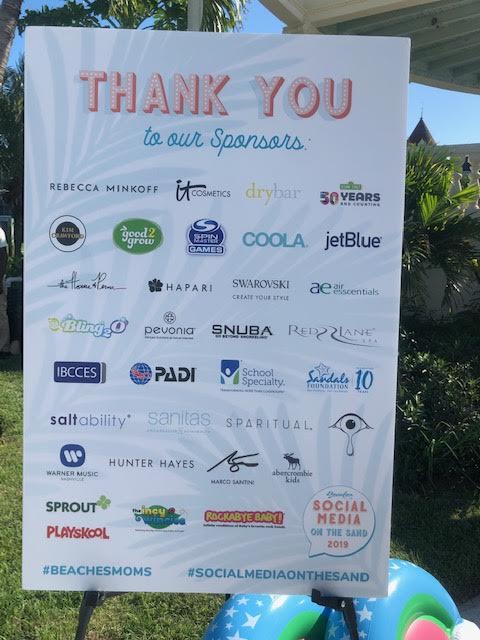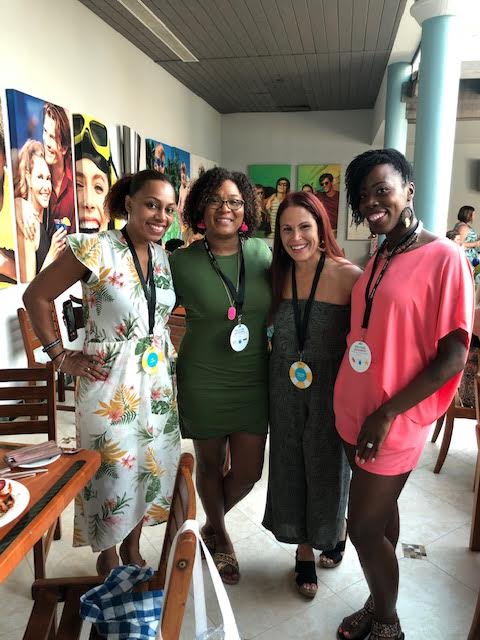 Thursday am, started with a mimosa tasting followed by a visit to the health and wellness suite for some massages and facials from the talented Beaches Spa Team and Dry Bar.  At night, my kids marched in the Sesame Parade and the whole resort was treated to a wonderful Hunter Hayes concert.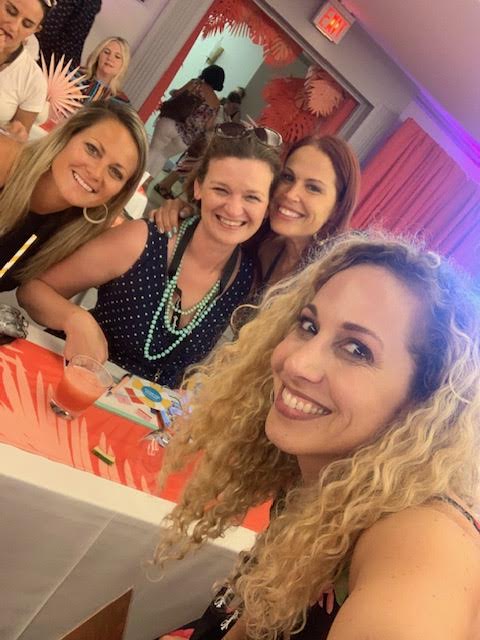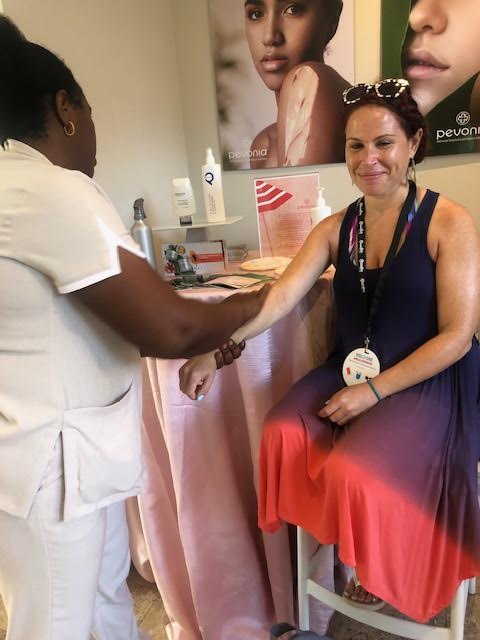 Friday, we attended the 5 senses on the Beach which allowed for some great photo opps and we also had the chance to meet more sponsors. We also had a personalized talk with Daymond John who really motivated us. As a huge Shark Tank fan, it was great to hear all about him and I even got to ask him a few questions.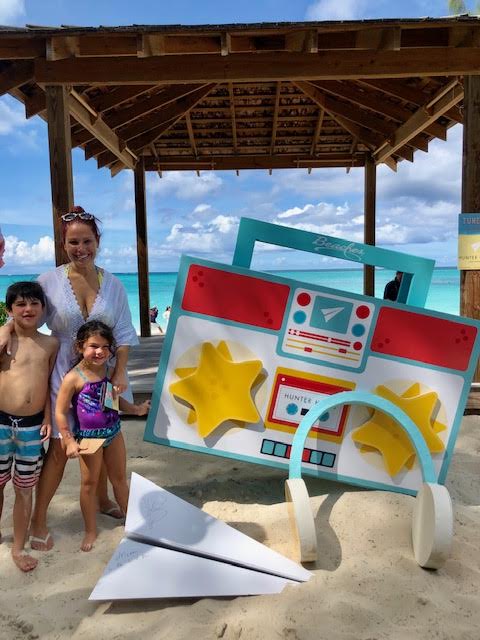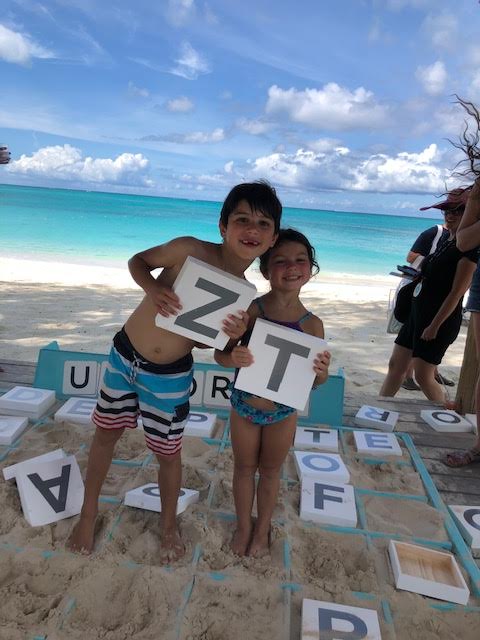 Thank you so much to all the great sponsors and entire Beaches team for all the work that was put into this. My family raves about Beaches so much and it is one of our favorite vacations. At the end it was time to go home but not before the WILLY WONKA'S SPLENDIFEROUS FUN FACTORY! YES! 
Plan a Family Getaway to Beaches Turks and Caicos
I can't recommend a family getaway to Beaches Turks and Caicos highly enough. With so many dining options, so much to do, and such a wonderful staff and locale, it's the kind of trip you never forget. I know the memories that my family and I have made there are going to last us for our lifetime, and that's the best thing you can ever hope to get out of a family getaway.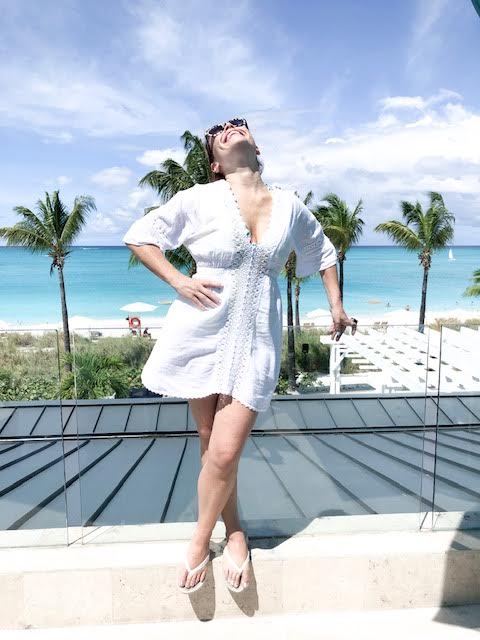 *I was invited by Beaches to Social Media on the Sand. All opinions are my own and not swayed by outside sources.*