*I received compensation and/or product from Best Buy in exchange for posting. All opinions are my own and not swayed by outside sources.*
Is is back to school time and also the fall weather is soon upon us. While I love the summer, it just gets too hot for the kids to ride their bikes or scooters down the block. Now though with the temperatures going down, it is time for outside fun! My daughter loves riding her manual scooter down the block but we recently heard about the Hover-1 Electric Folding Scooter and now this is on my list for her holiday gift! This
scooter
is perfect for taking a ride down the block for the older kids or perhaps for those college students, to get from class to class. I wish they had this when I went to college with all the hills!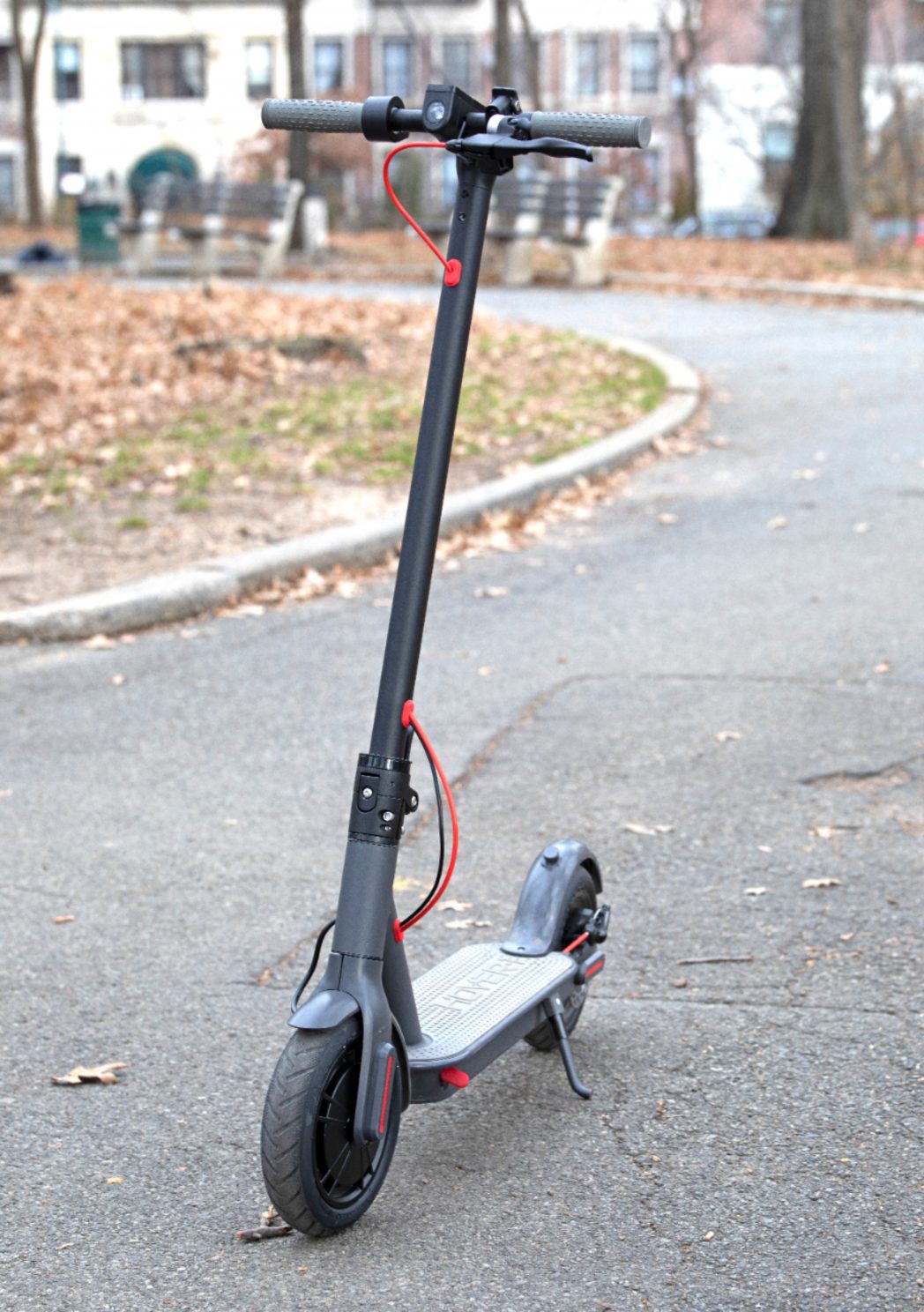 Now your kids ride in style for back to school with the  Hover-1 Electric Folding Scooter.  Another great use of this scooter is to allow your kids to get to school, without walking. They can go faster, yet safely taking this scooter to school. Along with high schoolers getting to school on this scooter, college kids can also enjoy it.
This scooter has a range of 16 miles before it needs a charge and can take on hills at angles of up to 15 degrees effortlessly, so you can ride almost anywhere.  This scooter features  8.5-inch tires that can handle rough terrain without a problem.  This scooter rides beautifully on almost all terrain.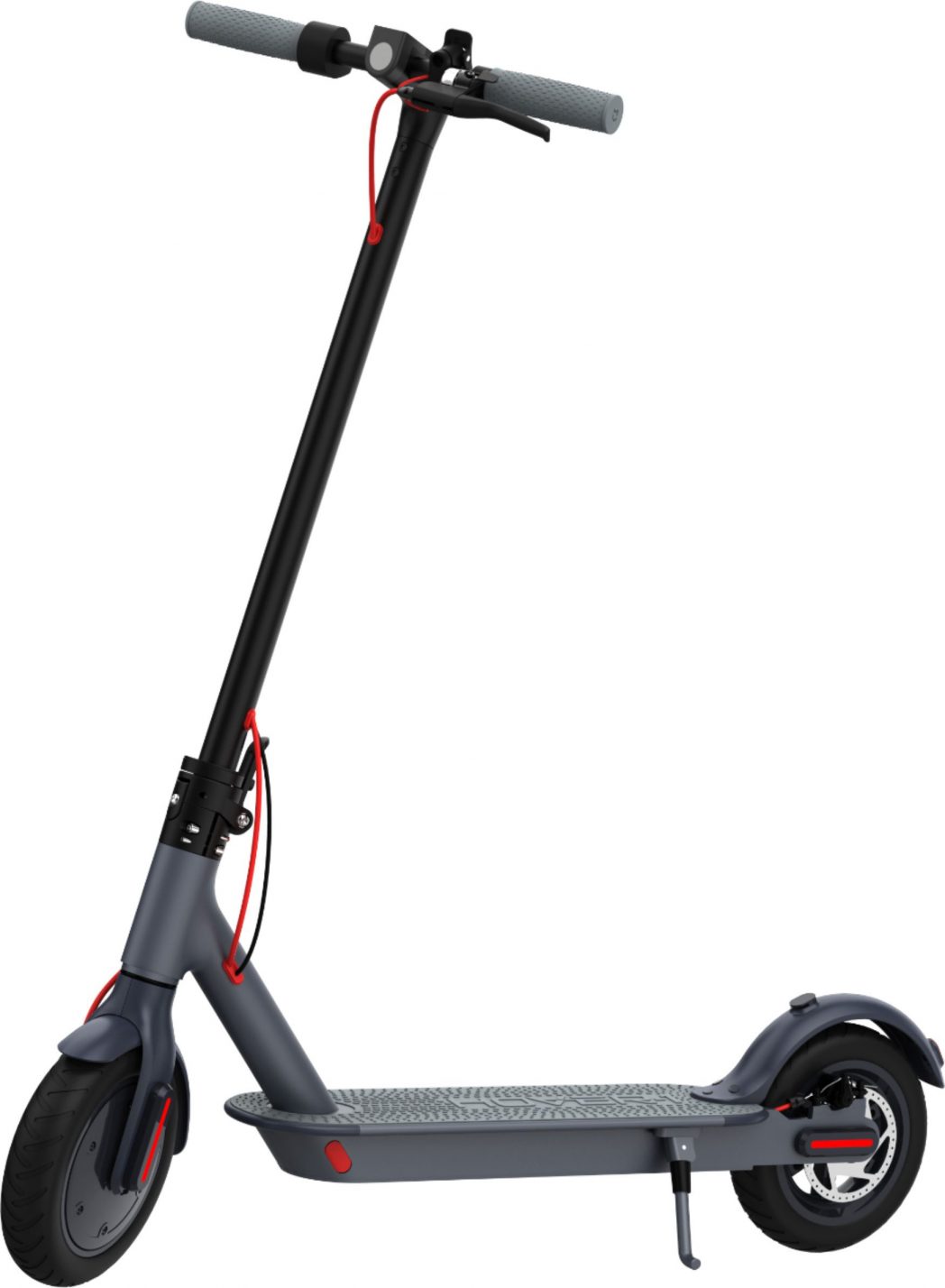 Some other great features of this Hover-1 Electric Folding Scooter is it can reach speed of up to 14 MPH and features a 36V UL certified battery pack that is simple to charge with the charger attached. It also features a bright LED headlight for safety, a foldable design (can fold neatly in half for easy storage)  and a stylish design too. It can hold riders up to 220 LBS and has electric/foot brakes to help the scooter come to a complete stop safely.
If your kids are looking for a convenient, stylish, and exciting way to get around or to school, check out the Hover-1 Electric Folding Scooter today at
Best Buy
. Check out this and other electric scooters, electric bikes/boards at Best Buy.  At only 27 pounds, it is light enough to lift and stow after it gets you where you want to go. You can thank me later:)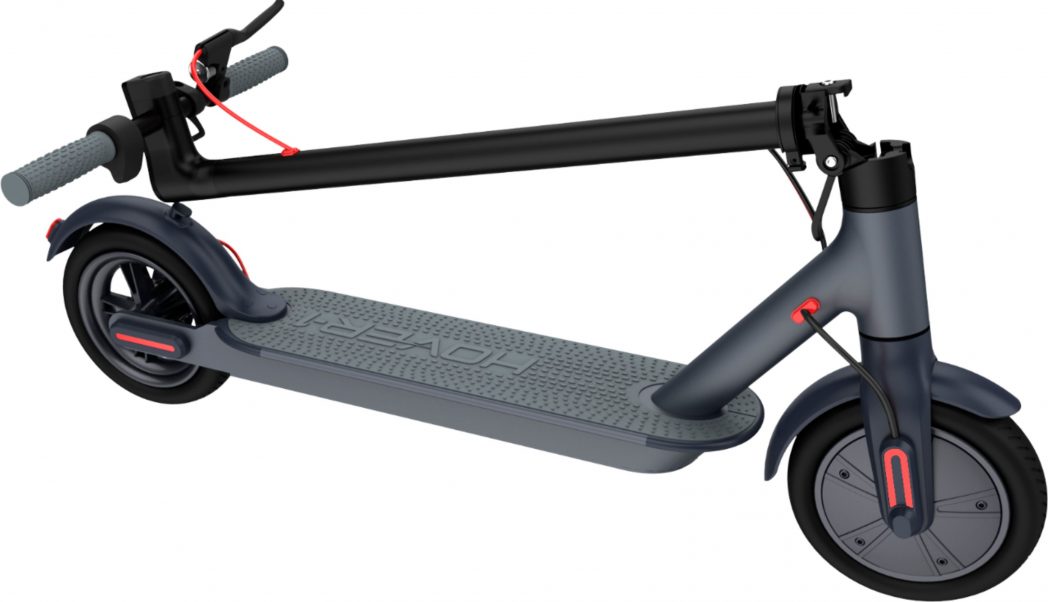 Ride Responsibly:
The purchaser and rider of this product are responsible for knowing and obeying all state and local regulations regarding the use of this product. It is highly encouraged that you read and follow the product instructions including all safety precautions and use protective gear. Protective gear can be found at http://www.bestbuy.com/protectivegear.