Anyone who knows me knows how much of a sucker I am for babies. My younger years were spent in the constant company of my family, and their children; this gave me time to learn tips & tricks of the "trade"and have made my own parenthood journey easier than most. Having a large family, being around so many little ones, it taught me the essential skills (such as what baby food is best, what baby socks are good, and more) I needed to feel confident when my own little ones were born. Well, more confident than say first time moms who didn't have a large family growing up or experience around children.
I can honestly admit to still having struggled with my fair share of new parent woes. When it came down to the best diaper brands, essential "no frills" baby gear, around the clock feeding times, how to baby proof, etc. I wasn't as much as a natural as I thought I'd be. Even with all of my family gatherings, baby-sitting gigs, etc. there were just some things that you have to learn from true parenting experience. For example, until you've been sleep deprived, and up all night changing diapers or participating in round-the-clock feedings, there's simply no way to prepare yourself for it.
Experience being aside, one of my favorite things about having babies was always shopping for clothes. Surely my readers have experienced the shopping mania that comes with preparing for the arrival of little ones. You set yourself an outfit limit, budget, and promise yourself that you're going to be practical before falling prey to the mania that comes with seeing the rows upon rows of adorable clothing in the department stores. Your budget and promise to be practical goes right out the window and next thing you know you're back at home, no memory of how you got there nor the $300 you spent on bags of baby clothes that you're folding neatly to place in the baby's dresser/closet.
It's happened to me with each of my children but I still try to remain practical. Which means a large fraction of the money we spend on baby clothes is spent on onesies (body suits) and baby socks. Goodness, did I spend a ton of money on baby socks!
These days I'm raising my little ones in elementary school, however, I still can't resist buying baby gifts for family and friends. One of my first stops for baby gifts is BigglyBoo. They're a company that is in the business of making the most adorable baby socks (baby girl socks and baby boy socks) I've ever seen. Not only are they adorable, but they're practical as well. You see, one issue I had with buying socks for my babies was that I tried every brand under the sun to find the perfect pair.
BigglyBoo saw a need for the perfect pair of newborn baby socks/toddler baby socks and dedicated their business to creating them. So many socks I tried for my babies were ill-fitting to the point that they'd fall off when baby started moving around, or even fit so tightly that I began to catch on to the fact that they were causing discomfort. Knowing that this was a struggle that many parents were going through, BigglyBoo came to the rescue with their products that weren't only cute but that were comfortable & didn't leave those angry red marks, or worse, scars on tiny feet.
Even though I don't have tiny littles at home anymore, I can attest to the quality and functionality of BigglyBoo products because I've been working closely with them through a partnership. The company recently sent me 3 pairs of their socks:
Sleepy Puppy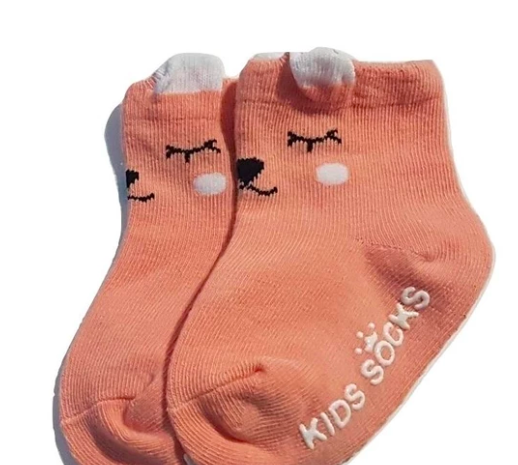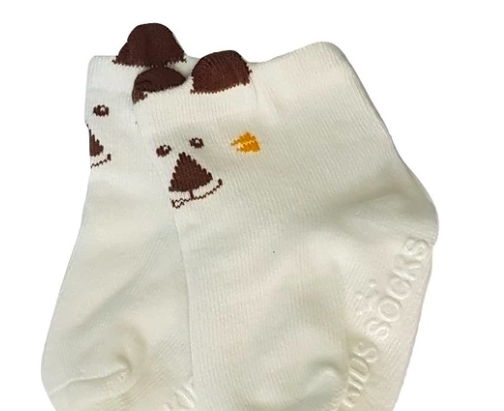 For those who have been frustrated with socks for their little ones, you'll love to know that these stylish socks aren't just for show. They tackle problems like being too tight, too loose and uncomfortable by featuring non-slip soles, cotton fabrication material for comfort and fit perfectly. The days of worrying about loss of circulation, slipping while walking and losing half of a set due to loose fit, are gone. With BigglyBoo, you can rest easier knowing money is being well spent on socks that stay put, are easy to wash (no shrinkage!) and that are comfortable.
Not willing to just take my word for it? You can visit their site online or become a follower of their social media sites like Facebook|Pinterest|Instagram and find out for yourself just how great they are.
*This is a partnered post. All opinions are my own and not swayed by outside sources.*