Hard Rock Hotel Riviera Maya is a getaway destination second to none for both adults and kids. With suites and activities which cater to both adults and children, it's the perfect place for a tropical getaway for everyone. As most of you know, I recently took my kids to the Kidz Bop Experience 2019, and it was held at the Hard Rock Riviera Maya. In addition to all the fun we had at the experience, we also had an amazing time at the hotel itself.
Hard Rock Hotel Riviera Maya
Just off the coast of the Yucatan Peninsula, the Hard Rock Hotel Riviera Maya provides amazing views of the Caribbean Sea, immaculate grounds and accommodations that are as welcoming as they are posh. Visitors can choose to hit the beach or the water park, or they can simply relax by the pool. Adults can enjoy the bars and nightlife, and the kids will love the Kidz Bop Experience and Hard Rock Kids Club. No matter who is there or what they enjoy, one thing is for sure: the hotel provides something for everyone.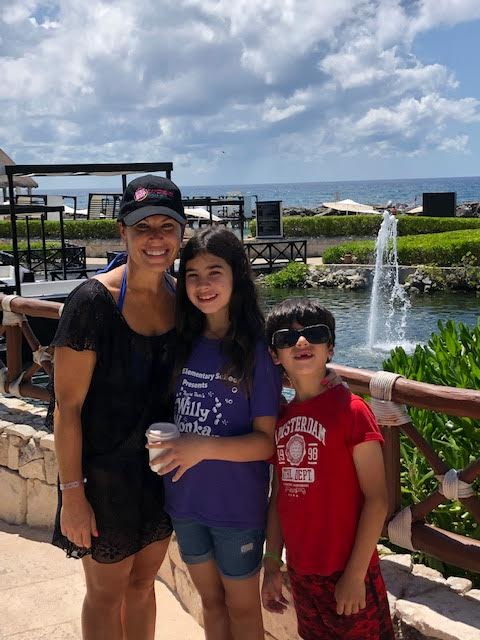 Accommodations
Whether a family or a couple, the accommodations offered by Hard Rock Hotel Riviera Maya are lavish, to say the least. Each and every room is incredibly well-appointed, with decor that is incredibly high-end without losing that inviting feel that makes a hotel feel so good at the end of the day. Rooms and suites come in a variety of options including rooms with hypoallergenic rooms which use PURE technology to filter out allergens.
Activities for Adults
The Hard Rock offers many areas for adults-only fun. From bars and lounges to nightlife, every evening is one for living to the fullest and taking in the true Hard Rock experience for adults.
Bars
Hard Rock's Martini Bar features classic martinis, a selection of high-end spirits, and a classic ambiance that can't be beat.
Club Heaven Bar and Disco features live DJ entertainment, a wide selection of top-shelf international spirits, and a Caribbean vibe that never gets old.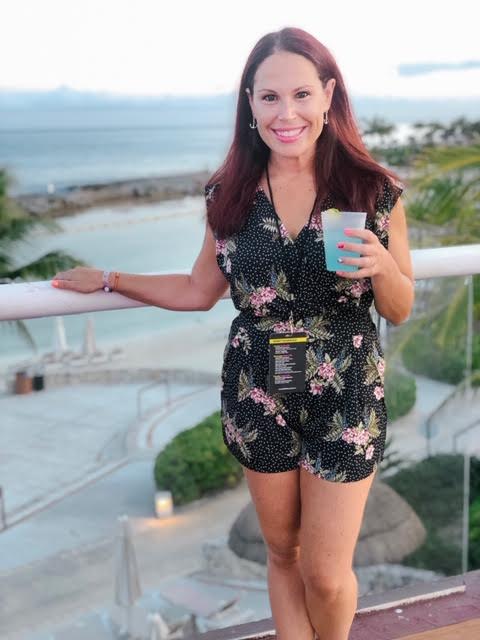 Rhythm Bar, part of the Rock Spa experience, offers a relaxing environment and international cocktails. It's also just steps from the cross current pool.
The Sun Bar, located off the main lobby, boasts exotic cocktails and traditional standards, all made with premium spirits.
For those who like a drink by the pool, Float offers an extensive cocktail menu right by the pool.
The Rock Spa
The Rock Spa is the largest spa in the Caribbean with 75 treatment rooms. Visitors can enjoy everything from traditional massages and facials to hydrotherapy session.
Fitness Center
For those who want to stick to their fitness routine while they're away, The Body Rock Fitness Center offers world-class facilities with professional equipment and even expert fitness instructors.
Golfing
Hard Rock Hotel Riviera Maya has some of the best golfing in the Caribbean. With world-class instructors, amazing views, and an 18-hole course designed by Rober Von Hagge, it's a golfer's dream.
Activities for Kids
The #KidzBopExperience is one that the kids will never forget about. With everything from karaoke to fashion makeovers, there's something for every child.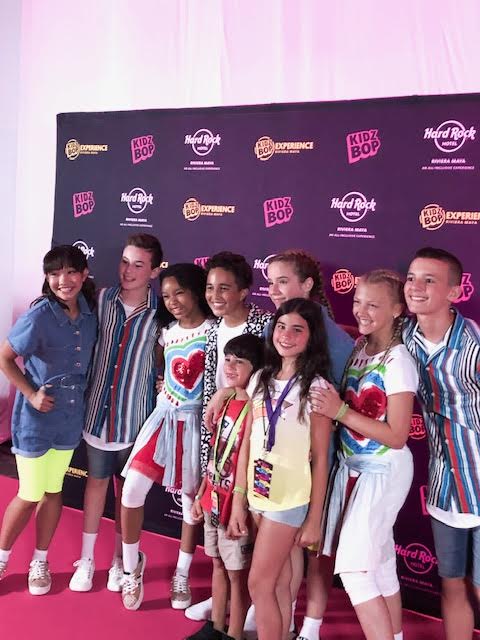 The Hard Rock Roxity Kids Club™ features an incredible variety of activities to keep the kids occupied and entertained. From games and crafts to music and even theme days, the kids really are treated like Hard Rock royalty.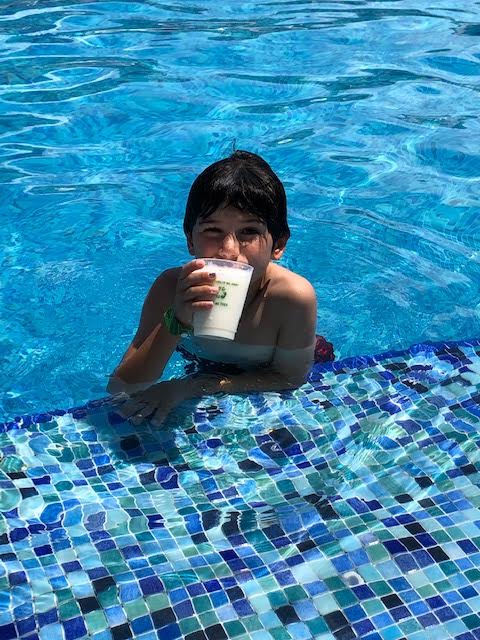 Rockaway Bay Water Park is the place for anyone who loves water – kid or adult. This water park features tons of water slides, play areas for the kids, lounging areas for adults, and more.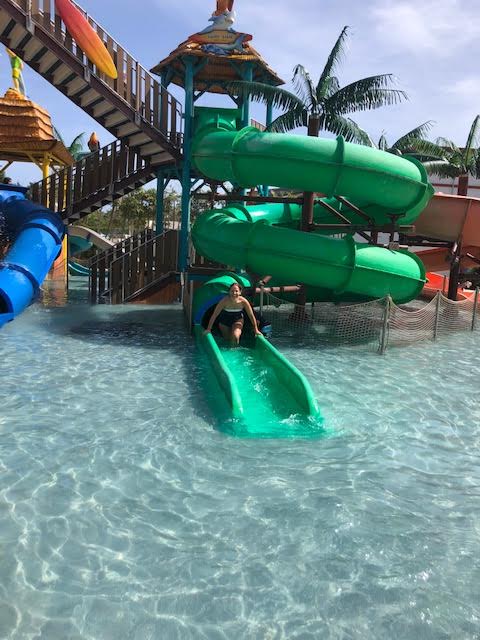 Hard Rock Hotel Riviera Maya Dining
Dining options abound at Hard Rock Hotel Riviera Maya. From continental breakfast in a relaxed atmosphere to posh dining, there's a dining option for everyone and every family at Hard Rock.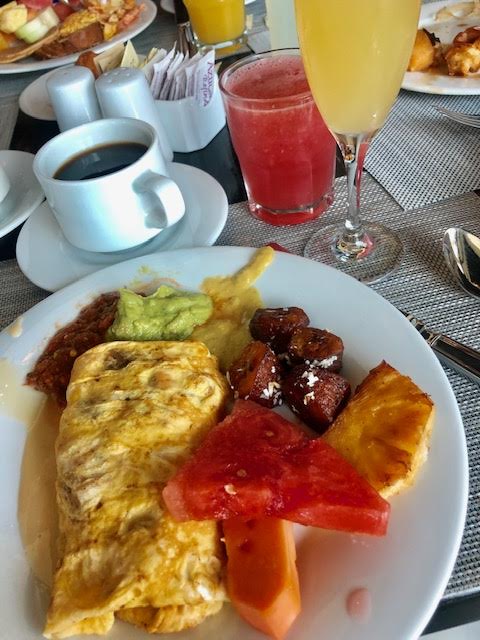 Fresh Fix offers healthy, low-calorie options for those who want to indulge in activities and not so much in heavy food.
The Market features fresh, exotic ingredients from around the globe, as well as a breakfast buffet in the morning and themed dinner buffet at night.
Pizzeto uses a wood-burning stove to make crispy, brick-oven pizza, as well as offering soups, and pasta choices.
Frida offers a festive atmosphere and bold flavors with their Mexican cuisine and regional specialties.
Ipanema features bold Brazilian flavors and modern style.
Zen offers the best of traditional Asian cuisine with everything from sushi to stir fry.
If you love snacking and sipping by the pool, Float is the place. It offers plenty of snacks and top-shelf cocktails.
Cafetto offers a continental breakfast and easy-going atmosphere perfect for starting the day off right.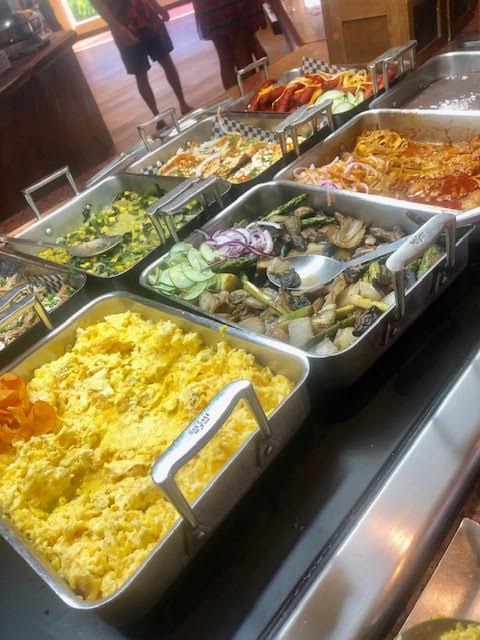 Steak lovers should try Toro, featuring premium cuts of steak and other amazing dishes.
Ciao offers high-end Italian cuisine with a fantastic atmosphere.
Le Petit Cochon offers the best of rustic French cuisine to delight any diner.
Los Gallos offers iconic Latin American cuisine.
Dive is a pool-side snack and cocktail bar for those who love to lounge.
The Hard Rock Hotel Riviera Maya Has Something for Everyone
Whether taking in the water park as a family or enjoying the nightlife as a couple, the  Hard Rock Hotel Riviera Maya has something for everyone in the family. With wonderful kid's activities and a world-class water park, the hotel keeps the kids happy. And with world-class golfing, fine dining, and great nightlife, the hotel keeps adults happy, too. That combination makes Hard Rock Hotel Riviera Maya a fantastic getaway for anyone and everyone.
*I was invited to the Kidz Bop experience in Mexico.  Hotel, travel, and the experience was provided for my family.