Kidz Bop Experience 2019 was one of the most exciting events I've ever attended with the kids. Over the years, my blog has afforded me the opportunity to take the kids on all kinds of trips. We've gone to theme parks, resorts across the world, and tons of smaller events. However, Kidz Bop Experience 2019 at Riviera Maya stands out because it was based around something my kids absolutely love. You all know my oldest daughter is heavily into the theater, and my youngest is following in her footsteps. Even though my son is more about video games, all three have one thing in common – they love music, and they love Kidz Bop. Kidz Bop on Spotify is constantly playing in my car. That made for an especially exciting trip for them. They were just so excited to party for the week with the Kidz Bop.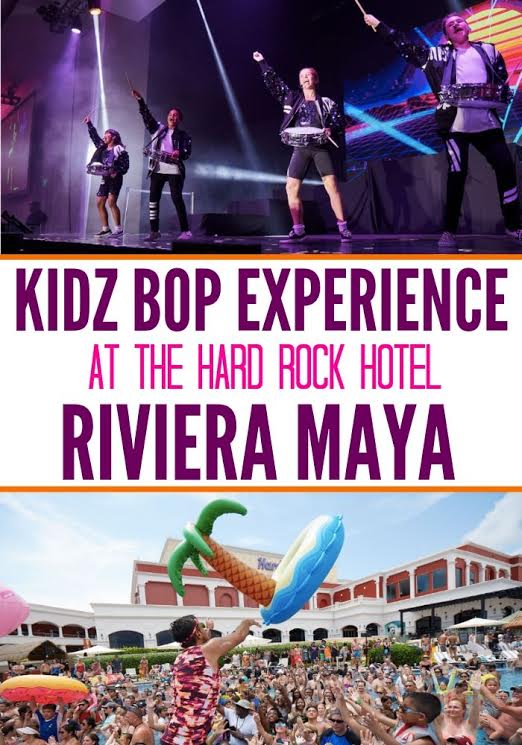 Kidz Bop Experience 2019
The Kidz Bop Experience started out at the Hard Rock Hotel, Punta Cana.  This was a smashing success so they expanded it now to include the Hard Rock Hotel, Riviera Maya. The event ran from August 12th through the 16th, and my kids couldn't get enough of it. They were able to watch the Kidz Bop kids perform live at the Hard Rock Hotel Riviera Maya. They were also able to take advantage of pop-up parties, meet and greets, karaoke, and more. I can't begin to tell you how excited the kids were. I honestly have never seen them that excited for anything in my life. As long-time Kidz Bop fans, they were truly in fandom Heaven.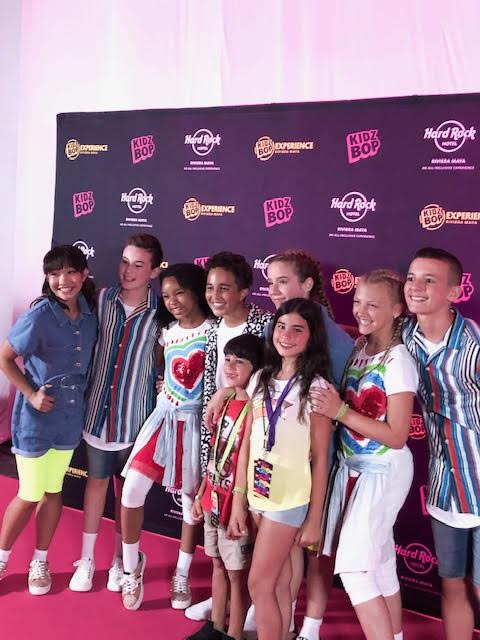 Far and away the most exciting thing my kids have ever been able to do with me, Kidz Bop Experience 2019 had everything a Kidz Bop fan could ask for and then some. If you have a Kidz Bop fan (don't we all do), you must check out this experience which is now year long at the Hard Rock Hotel, Riviera Maya.  My kids enjoyed backstage passes and an ultimate VIP experience. They were able to live like a Kidz Bop kid, with access to the Pop Star lounge where they were treated to a personal tour manager. They were also able to participate in activities like creating the coolest band name, learning dance moves, selecting a red carpet wardrobe, taking A-list photos, and even performing on the big stage.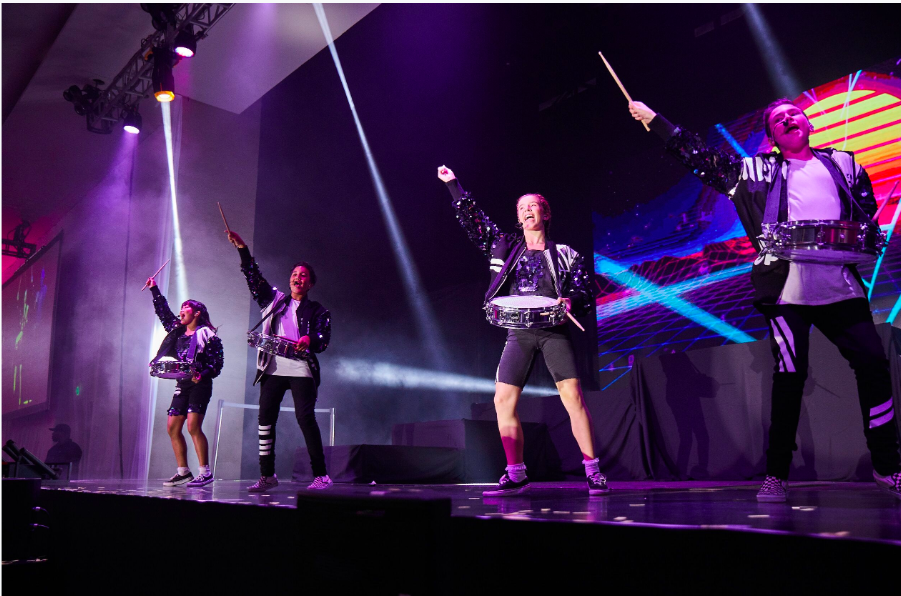 Kidz Bop Pool Party

Part of the Kidz Bop Experience was a super cool pool party. The kids were able to lounge and swim while the official Kidz Bop DJ played the latest and greatest hits. There were also tons of fun pool floaties as well as a foam party that the kids loved. The Kidz Bop kids were there for that specific week for that but don't worry because this party is year long!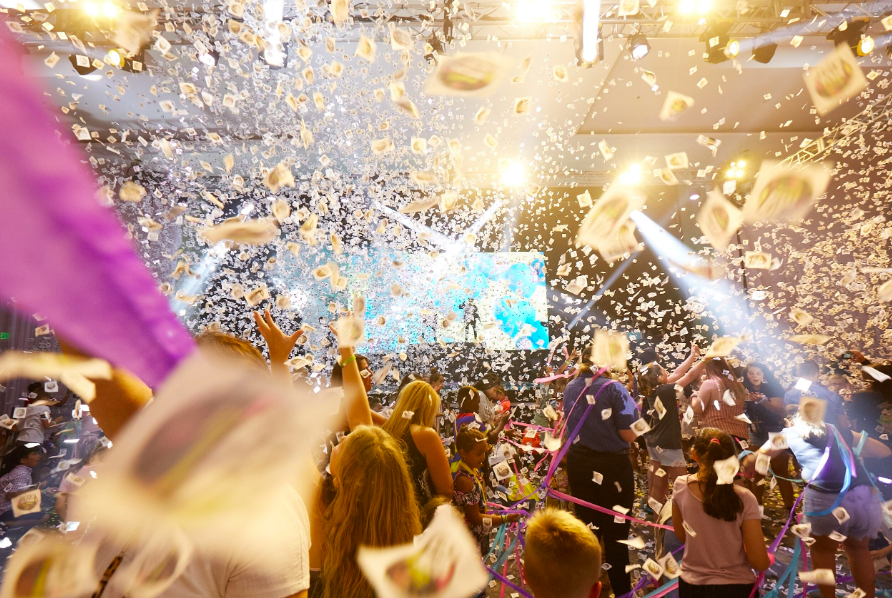 Rockin' Toppings
As if a Kidz Bop theme getaway wasn't enough, the kids also got to experience what is probably the best ice cream sundae bar I've ever seen. The Superstar Sundae Bar had everything any kid could possibly imagine for their ice cream, and all the while, Kidz Bop music was playing in the background.
Glam Squad Experience
My son had a pretty good time during this, but my daughter really loved it. The Glam Squad experience offered a complete makeover experience to get the kids red carpet and performance ready.
Pop Star Cover Shoot

This was another experience that my girl and boy flipped over. They were able to dive into the Pop Star Closet with a personal stylist who helped them craft a super cool look which they showed off at their photo shoot.
Kidz Bop Experience 2019 was Unforgettable
I'm so glad I was able to make this happen for my kids. I know that they'll never forget the amazing experiences they had at Kidz Bop Experience 2019. From the super fun ice cream sundae bar to singing live on stage, it was a trip full of magic that they'll never forget. It was an incredible experience for me, as well. I was so proud to watch my kids find their inner stars, and it brought me so much joy to see the perpetual light on their faces throughout the entire experience. To book a trip to the Hard Rock Hotel, Riviera Maya and to see more about the Kidz Bop experience going on now, click here: #KidzBopExperience. Come back next week to see my review of the Hard Rock Hotel at the Riviera Maya.
*I was invited to the Kidz Bop experience in Mexico.  Hotel, travel, and the experience was provided for my family.