Being the type that loves to travel, I've often said that there's no place like your own bed. The comforting feel of your favorite linens, the way your mattress conforms to your body. Feeling your head sink just perfectly into the pillows you hand selected based on your preferred level of comfort, knowing you'll sleep like a baby now that you're in the optimal state of relaxation. Whenever I'm on the road, settling down for the night, I mourn my bed at home; no doubt just waiting for me to climb in and settle for the night. No matter where my travels take me, or the level of comfort the resort/hotel promises, I never sleep quite as well as I would at home.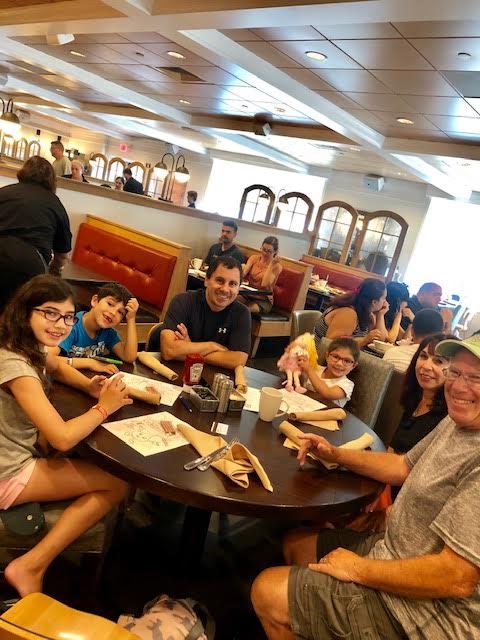 Hershey Lodge Hershey PA
That is, until we stayed at the Hershey Lodge in Pennsylvania. In a previous post I chronicled out trip to Hershey Park, the thrilling and fun packed adventure park created by Milton S. Hershey. In this post, I'll be detailing our stay at Hershey Lodge, some of the amenities we enjoyed as well as the entertainment my family couldn't get enough of!
Hershey Resort
Reminding me of an updated, larger version of the resort from Dirty Dancing, Hershey Lodge boasts rolling green lawns, quaint fencing and beautifully landscaped foliage. When arriving it has a welcoming feel with modest accommodations but when you step into the lobby for the first time, it's a sight to marvel over. Think rustic hunting lodge with a modern twist. All wing backed chairs, plush carpets, candle chandeliers and wood panel walls with brick accents, the lodge is welcoming and offers travelers the promise of warm comforts.
Check in starts at 4pm, while check out is 11am, when staying in one of the 665  rooms available to the resorts guests. Whether you're staying in one of the guest rooms, (complete with chocolate themed artwork, spacious floor plans, and optional Hershey's Kiss turn-down service) or are need of a suite, you won't feel slighted by the many accommodation amenities that await you. Personally, my family and I felt right at home and like our rooms had been selected specially just for our arrival.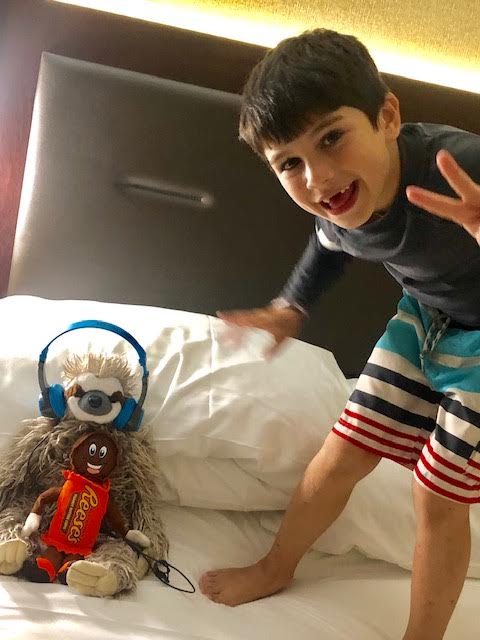 If amenities are important to you, like they are to my family, then here's a list of available amenities for resort guests staying in the Guest Rooms:
Complimentary in-room Wi-Fi
Refrigerator
Coffee maker with coffee and tea station
Flat Screen TV
iPod Alarm Clock
Safe
Hair Dryer
Signature, Eco-Friendly bath amenities, available from Sweet Memories Gift Shop
Evening Turn-down available upon request
Room service morning, noon and night!
and much more!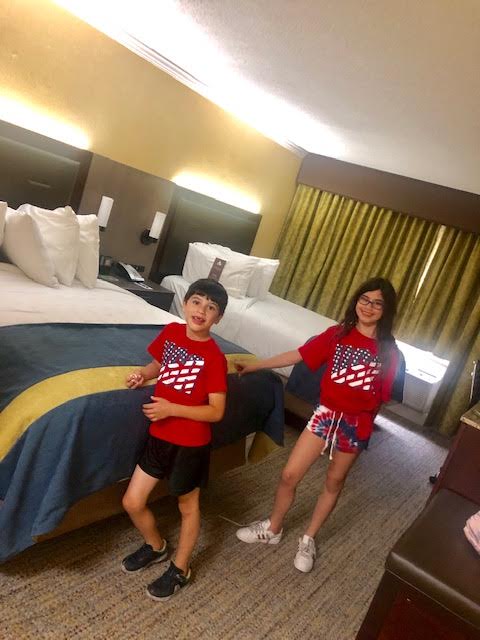 Additional services, as if the room amenities weren't already enough, to sweeten the deal (get it, cause ya know, the 
Hershey
Lodge
?) include but aren't limited to:
Complimentary self-parking (yay for not paying for outrageous parking fees)
Complimentary electric vehicle charging stations
Kid's Check-in
Dry-Cleaning and laundry services
Local complimentary transportation within 5 miles
On-site vehicle rental company
Airport and train station shuttle service, additional charges
Resort amenities are terrific to take advantage of when in residence but anyone who travels knows there's more to hotels/resorts than included amenities. Although I was able to sleep terrifically during our stay, it's important to make my readers aware of the entertainment aspects as well as the dining options available to guests.
Indoor Pool Complex: Exclusive access to overnight guests, with 30,000 square feet of fun. The pool area features activities like Twizzlers Twist water slides, as well as Reese's Water Walk. Plus, sand castle spray zone, lighthouse tipping bucket & basketball hoops. The Hershey Water Works is simply amazing!

Hershey

 Golf: Tradition and challenge of championship golf remains on these beautiful, lush courses. Featuring two 18-hole private courses, avid and leisure golfers can enjoy time with other golf enthusiasts while not missing prime practice time away from home.
Falconry: Suitable for all ages, guests can participate in the thrilling and educational free-flight demonstrations with majestic birds of prey such as falcons, hawks and the golden eagle. Demonstrations are done by Master Falconer Jack Hubley!
Dining options: Whether you're looking for a fantastic cup of coffee to kickstart your day, or a full dining experience you won't be disappointed by the assortment of dining experiences. Ranging from gourmet (Fire & Grain or The Forebay) to specialty coffee (Cocoa Beanery) there's an option that will appeal for every member of your family or traveling party.
Hershey Lodge Hotel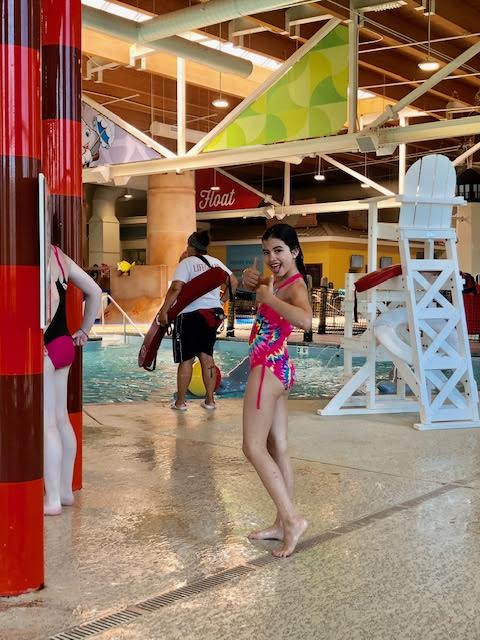 Overall, Hershey Lodge was every bit as exciting as our trip to Hershey Park. The hospitality was warm & welcoming, the entertainment exciting and the dining experience was way above expectations. My family and I had an amazing stay and I'd definitely recommend booking a night or two for my readers!  Oh and do not forget that they give you chocolate bars when you check in! SCORE!
*I worked with Hershey Lodge Hershey PA on this post. All opinions are my own and not swayed by outside sources.*