I've always loved the history behind things. How this or that came into existence, what fueled the original concept and what the driving force was behind seeing the idea come into reality. As a school subject, I excelled in my history lessons. As a whole, history is a passion of mine. I just can't get enough of the knowledge that is available to the world, about the what and the who that came before us. Whether you're interested in world or U.S history or even just the history available about your local town, there are many stones waiting to be overturned so that the stories of days gone by can be told.
This past week my family and I got to take a trip to a well-known gem that is overflowing with rich history: Hershey Park. Located in Hershey, Pennsylvania, the park had modest beginnings; getting its start as a seedling idea by American manufacturer & philanthropist Milton S. Hershey himself, as leisure grounds for his employees during their off time from the Hershey factory. What started off in 1903 as a simplistic avenue for boating, picnicking, and canoeing, saw completion as a grand landscaped masterpiece in 1907. The grounds boasted lanes lined with graceful trees, wooded groves and featured a rustic bandstand & pavilion.
Over the years Hersheypark evolved from fledgling public park to a bustling, popular state of the art amusement park. What started out as a scenic avenue for the Hershey factory employees and general public, has since turned into a multi-attraction amusement park that sees visitors from all over the world who come to enjoy the splendor & days filled with unlimited fun.
If you're familiar with amusement parks, then by now you know that ticket prices have been grossly inflated in the U.S over the last few years. For a one day ticket to some parks for a CHILD you're looking to have to shell out well over $100 per ticket..and that's just for children's admission. Adults stand to pay almost $200 per park ticket..that is, unless you're visiting Hersheypark and then, you'll be pleased to know that ticket prices there are more than affordable, even IF you're taking the WHOLE family.
For example, Hershey Park tickets and the full prices (prices subject to fluctuate depending on what time of year you're planning a visit) are: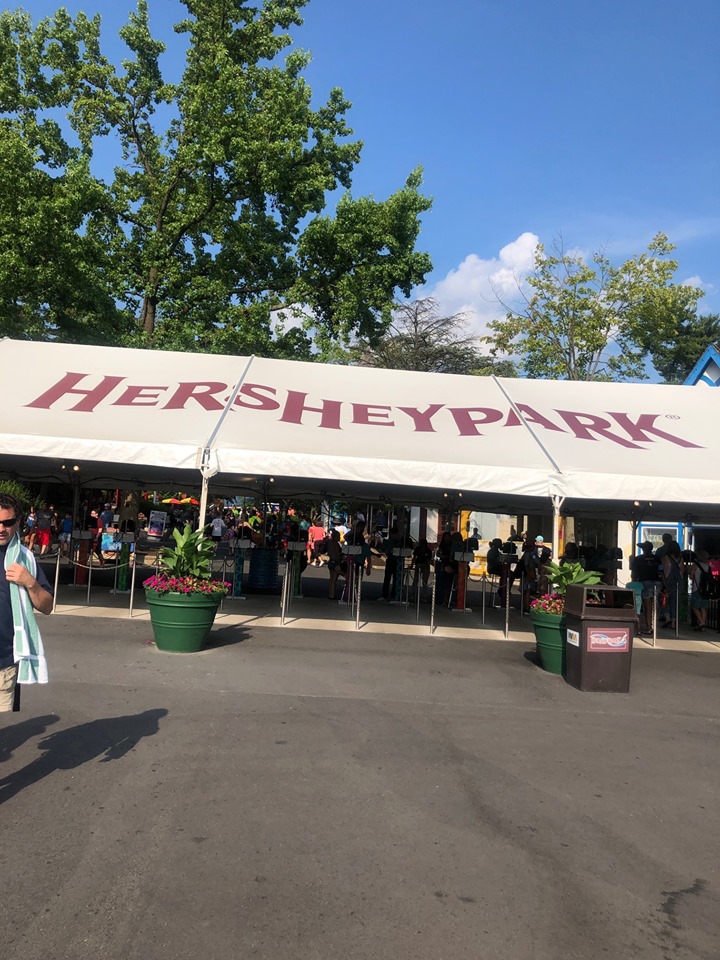 1 Day Park Ticket: $54.95 for ages 9 to 54 now until July 31st.
Junior Pricing: $46.95 for ages 3-8 and 55+
 2 Day Park Ticket: Ages 9-54 $44.50 per day.
Junior Pricing: 3-8 and 55+ $36 per day.
3 Day Park Ticket: Ages 9-54 $44.67 per day.
Junior Pricing: Ages 3-8 and 55+ $35.58
CHILDREN 2 AND UNDER GET IN FREE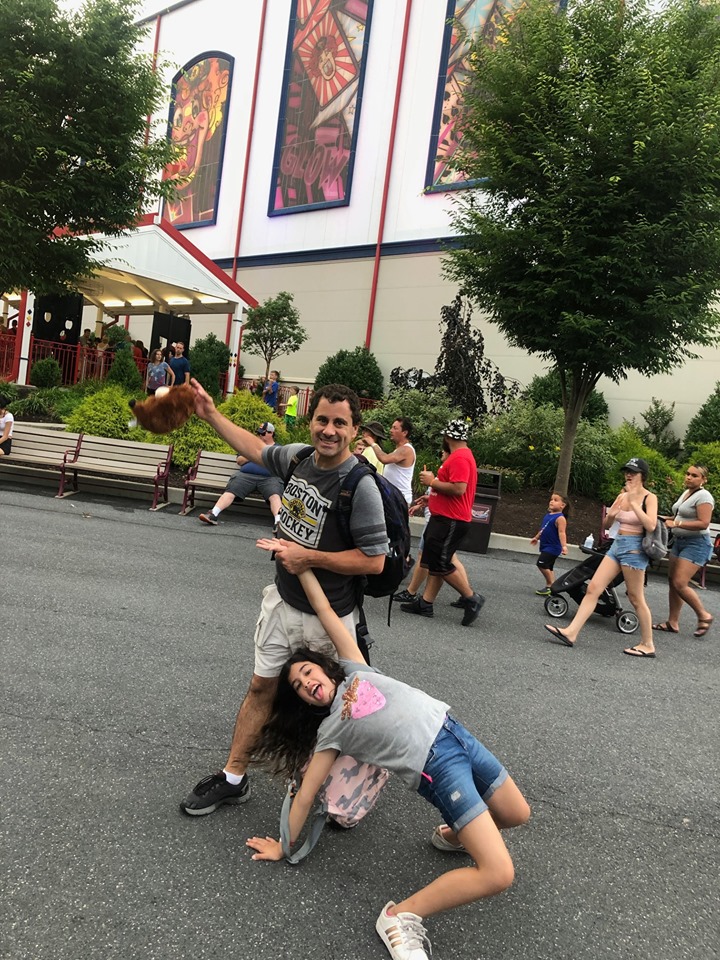 Hersheypark also offers after dark pricing and season passes, all at great, unbeatable prices. As an added perk, and one of my favorites, they also offer a Sneak Peek feature plan that allows you to visit the park the evening before you visit and enjoy 2.5 hrs free with every ticket. To me, especially having young children, that is a bonus that you just can't beat! We did this on our last visit to the park and it was incredible. Although they chose to ride the Comet 7 times in that time period. Those kiddos love the Comet! I can't blame them for that!
Now, time for the best part : the entertainment. Whether you have fans of coasters, carousels, water rides, bumper cars or even ferris wheels,
Hersheypark
has it all. Not only do they have it all but they have a large variety of each attraction that will have your little ones swearing they've had the best day EVER on the ride back home. Some of our favorite rides, including those located in the Boardwalk (water park section) include but by no means are limited to: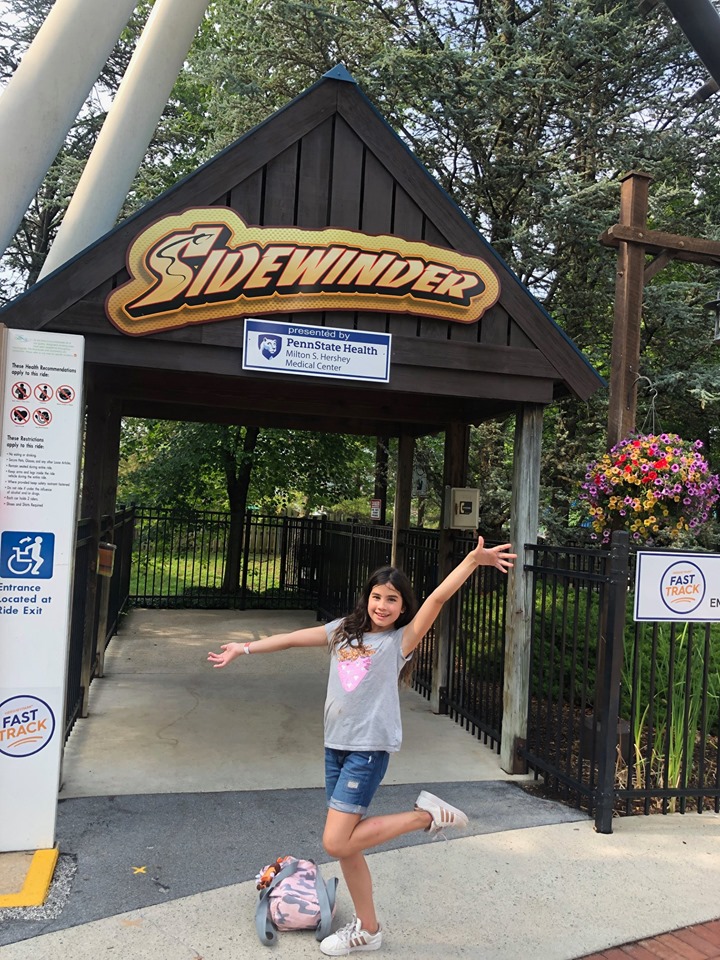 Coastline Plunge Vortex. Thrill seekers will love accelerating down the 54″ diameter tunnel before launching into the eye of the Coastline Plunge. This attraction features corkscrew twists and turns that lead down into the splash pool below. No need to worry about your little ones in this location because the pool below has a maximum depth of 3.5 feet.
The Comet. With a max speed of 50 mph and height of 96 ft, this thrilling coaster great for the daredevil among you.
Fender Bender. If you're a fan of the good ole bumper car days, then the Fender Bender is where you wanna be. Collide with friends, choose your speed and get ready to cause some (harmless) damage in these belly laugh inspiring bumper cars!
Frog Hopper for the little ones. I will admit that at first we were all hesitant about this one. I myself have never liked the idea of going up and being plunged downward but the Frog Hopper provided a hilarious, exhilarating experience for the kids that was definitely talked about long after we'd gone home. Perfect for the little ones who aren't ready for the big kid version, Hershey Tower, the Frog Hopper lifts passengers into the air before "hopping" back down. The end result is a bout of laughter that you can't control if you try and that quickly makes it way through the ranks of passengers.
Hershey Triple Tower. This is a much bigger version of the Frog Hopper. There are 3 rides with various degrees of definitely and height requirements. My kids all went on the Hershey (the biggest side) but I went on Reese's (which was the second biggest).
 .  Lightening Racer.  This is a ride that has two tracks that race each other up a big wooden coaster. My kids went on one side and me on another! Lightening always WINS LOL!
While those are just a few of our favorite rides that we tried out, Hersheypark has MANY more to choose from, for all ages, and heights. Not only do they have a plethora of rides to choose from but they also have a great selection of restaurants, games, entertainment and cameos from some of their beloved Hershey characters. There is never a dull moment within the park gates but in order to really believe it, you've got to go see it for yourself. Load up the whole family, a few friends and head on out to Hersheypark for an unforgettable summer experience before school begins.
To learn more about Hersheypark and all of their wonderful attractions, you can visit them online or become a fan of their social media sites like Facebook|Twitter|Instagram.  Hope you get your Hershey Park tickets today. Also they sometimes have great Hershey Park deals so keep an eye on their social media. Stay tuned for a post next week on the Hershey Lodge!
*I worked with Hersheypark on this post. All opinions are my own and not swayed by outside sources.*