Experiencing the magic of the tooth fairy is a rite of passage for all children. The anxiety of losing bath teeth is overshadowed by the excitement that comes with the prospect of trading your baby teeth in and receiving free money for your troubles. For children this unexplained surprise is something to brag about to their peers, a way to earn money for must-have items and a phenomenon to puzzle over for years to come. They might find themselves asking their friends and family members (parents specifically) the following questions:
Where does the 

tooth

–

fairy

 live?
What does she do with the baby 

teeth

 once she has them?
How does she know when they've lost the 

tooth

 and it's time to take them away with her?
My little ones have lost several teeth between them over a short period of time, and so, I'm no stranger to the barrage of questions little ones ask when it comes to tooth–fairy lore. I can tell you, however, that as the acting tooth–fairy in our home, it's a lot harder than you imagine it being. Especially if it's your first time harvesting baby teeth and getting in & out, undetected. Tiptoeing into your child's bedroom, listening for the soft even breathing that signals sleep and reaching under their pillow, all while waiting for signs of wakefulness, is as nerve wracking as a pop quiz on a Tuesday.
LOSING BABY TEETH: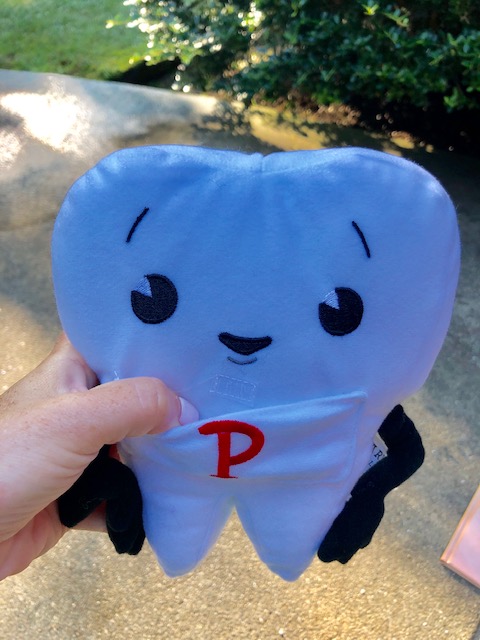 Fellow mom and creator of Pearly on a Pillow, Laura L. Pricer, knows the tooth–fairy struggle! Wanting to help parents everywhere keep the tooth–fairy tradition alive with losing baby teeth, Laura set out to create an easier way to ensure the magic wasn't lost during the process of the tooth/money swap we agonize about. With some near misses on her part, Laura thought carefully before coming up with Pearly on a Pillow.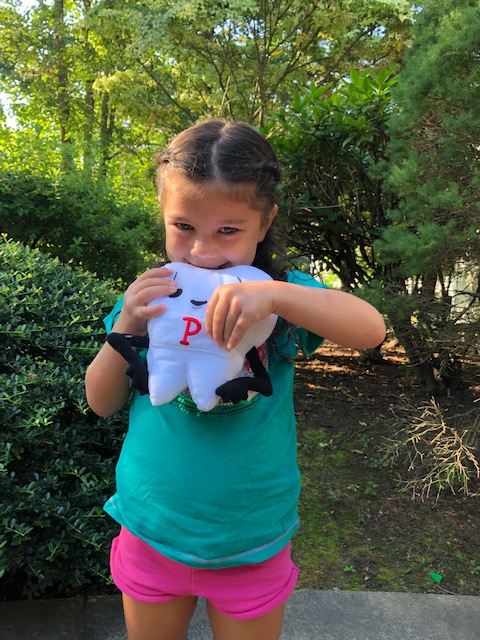 Clever and oh-so-adorable in design, Pearly is the tooth–fairy's helper that we parents have always wanted. No more "mom anxiety" or little ones who become jaded too soon, thanks to the tooth-sized pocket that Pearly wears attached just above his "root." This little guy is available all year around, even when other seasonal favorites such as "Elf on a Shelf" are on vacation from keeping our little ones busy come the holidays. While Santa's helpers are away at the North Pole, Pearly is always close at hand, even if your Elf can't be there to share in the excitement of a lost tooth at the start of your little ones school year or after biting into a candy apple at Halloween time!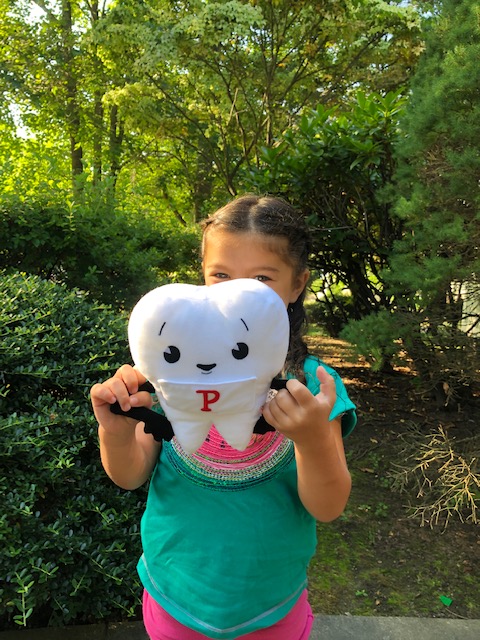 Pearly comes with his own book, complete with tooth log to keep track of dates, where he rests each night leading up to the tooth–fairy arriving to swap baby teeth for money (or what ever little treasures she/he deems appropriate to leave in exchange). The rules of Pearly and his book are simple: Pearly will keep your tooth safe until the tooth–fairy arrives but he MUST stay on his pillow located at the back of his book until she/he arrives.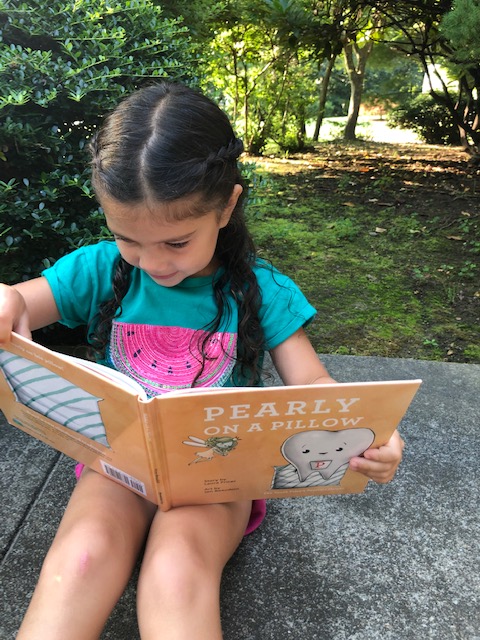 The rules make it easier for your child to understand the process as well as ensures that no little ones are awakened when the tooth–fairy does arrive in the hours prior to sunrise. It also helps to amp up the excitement if your child has their money or other little treasure to wake up to after a good nights sleep.
I'm so excited to share Pearly on a Pillow with my readers, especially being a dentist. I know I haven't been alone when it comes to that "mom anxiety" revolving around the tooth–fairy and thanks to the creative mind of Laura L. Pricer, now parents from all over can get in and out without fear of being caught by excited little ones on the hunt for the tooth–fairy.
To find out more about Pearly on a Pillow, you can visit the official website online and send Pearly right to your door!
*This is a partnered post. All opinions are my own and not swayed by outside sources.*